Information On The Film 2010
All about the movie 2010. Get information on the motion picture 2010 including; genre, directors, producers, stars, supporting actors, ratings, studios and more at IconMovies.net.
2010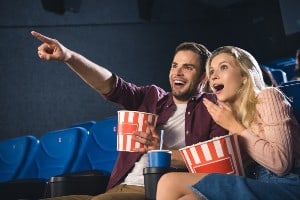 2010 Film Information
What's The Movie 2010 About?
This is a sequel to 2001 A Space Odyssey. It is now 2010 and both the Americans and the Russians are racing to get to Jupiter to investigate the black monolith (similar to the one found in Lunar Crater Clavius) which was found by the U.S.S. Discovery in orbit around Jupiter's moons. The U.S.S. Discovery's orbit is rapidly decaying and it will crash into IO but the Americans cannot get there in time to save U.S.S. Discovery. The Russians can get to Jupiter in time but only the Americans have the knowledge to access and awaken the U.S.S. Discovery's H.A.L.9000 sentient computer. This forces a joint American-Soviet space expedition against a backdrop of growing global tensions. The combined expedition is seeking answers to several mysteries. What is the significance of the black monolith? Why did H.A.L.9000 act so bizarrely and terminate 4 of 5 of the U.S.S. Discovery's crew? What happened to David Bowman? Along the way, curious data is detected ...
"Something wonderful is going to happen"
What's The Collection The 2010 Movie Belongs to?
What's The Genre Of The 2010 Movie?
Genres: Science Fiction, Thriller
Who Stars In The 2010 Movie?
When Was The Motion Picture 2010 Released?
Released: December 6, 1984
What's The Runtime Of The 2010 Movie?
How Popular Is The 2010 Movie?
What Studio(s) Produced The 2010 Film?
Who Was On The Cast Of The Motion Picture 2010?
Who Was On The Crew Of 2010 The Movie?
Art — Conceptual Design: Paul Huston
Art — Production Design: Albert Brenner
Art — Set Decoration: Rick Simpson
Art — Set Designer: Greg Papalia
Art — Set Designer: Gregory Pickrell
Camera — Camera Operator: Ralph Gerling
Camera — Director of Photography: Peter Hyams
Camera — Still Photographer: Bruce McBroom
Costume & Make-Up — Costume Design: Patricia Norris
Costume & Make-Up — Costume Supervisor: Bruce Walkup
Costume & Make-Up — Costume Supervisor: Nancy McArdle
Crew — Property Master: Marty Wunderlich
Crew — Stunt Coordinator: M. James Arnett
Crew — Transportation Coordinator: Randy Peters
Directing — Director: Peter Hyams
Editing — Editor: James Mitchell
Editing — Editor: Mia Goldman
Lighting — Lighting Technician: John Baron
Production — Casting: Penny Perry
Production — Location Manager: Mario Iscovich
Production — Producer: Peter Hyams
Sound — Music Editor: William Saracino
Sound — Original Music Composer: David Shire
Sound — Sound Designer: Dale Strumpell
Sound — Sound Re-Recording Mixer: Aaron Rochin
Sound — Sound Re-Recording Mixer: Carlos Delarios
Sound — Sound Re-Recording Mixer: Michael J. Kohut
Sound — Sound Re-Recording Mixer: Ray O'Reilly
Sound — Supervising Sound Editor: Richard L. Anderson
Visual Effects — Visual Effects Supervisor: Gregory L. McMurry
Writing — Novel: Arthur C. Clarke
Writing — Screenplay: Peter Hyams