Information On The Film 2012
All about the movie 2012. Get information on the motion picture 2012 including; genre, directors, producers, stars, supporting actors, ratings, studios and more at IconMovies.net.
2012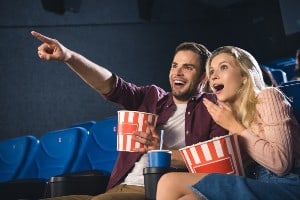 2012 Film Information
What's The Movie 2012 About?
Dr. Adrian Helmsley, part of a worldwide geophysical team investigating the effect on the earth of radiation from unprecedented solar storms, learns that the earth's core is heating up. He warns U.S. President Thomas Wilson that the crust of the earth is becoming unstable and that without proper preparations for saving a fraction of the world's population, the entire race is doomed. Meanwhile, writer Jackson Curtis stumbles on the same information. While the world's leaders race to build "arks" to escape the impending cataclysm, Curtis struggles to find a way to save his family. Meanwhile, volcanic eruptions and earthquakes of unprecedented strength wreak havoc around the world.
We Were Warned.
What's The Genre Of The 2012 Movie?
Genres: Action, Adventure, Science Fiction
Who Stars In The 2012 Movie?
When Was The Motion Picture 2012 Released?
Released: October 10, 2009
What's The Runtime Of The 2012 Movie?
How Popular Is The 2012 Movie?
Popularity Rating: 16.699
What Studio(s) Produced The 2012 Film?
Who Was On The Cast Of The Motion Picture 2012?
Who Was On The Crew Of 2012 The Movie?
Art — Art Department Coordinator: Carie Wallis
Art — Art Direction: Dan Hermansen
Art — Art Direction: Kendelle Elliott
Art — Art Direction: Ross Dempster
Art — Assistant Art Director: Andrew Li
Art — Assistant Art Director: Catherine Ircha
Art — Assistant Art Director: Laurel Bergman
Art — Assistant Art Director: Peter Bodnarus
Art — Construction Coordinator: Doug Hardwick
Art — Greensman: Glenn Foerster
Art — Production Design: Barry Chusid
Art — Sculptor: Aaron Jordan
Art — Sculptor: Nicholas Tattersfield
Art — Set Decoration: Elizabeth Wilcox
Art — Set Designer: David Clarke
Art — Set Designer: Doug Girling
Art — Set Designer: Jay Mitchell
Art — Set Designer: John Burke
Art — Set Designer: Margot Ready
Art — Set Designer: Nancy Anna Brown
Art — Set Designer: Peter Ochotta
Art — Set Designer: Peter Stratford
Art — Set Designer: Tex Kadonaga
Art — Supervising Art Director: Don MacAulay
Camera — Camera Operator: Norbert Kaluza
Camera — Camera Operator: Richard Merryman
Camera — Director of Photography: Dean Semler
Camera — Steadicam Operator: John Clothier
Camera — Still Photographer: Joseph Lederer
Costume & Make-Up — Costume Design: Shay Cunliffe
Costume & Make-Up — Costume Supervisor: Dawn Y. Line
Costume & Make-Up — Makeup Department Head: Connie Parker
Costume & Make-Up — Makeup Department Head: Thomas Nellen
Costume & Make-Up — Set Costumer: Erin Evans
Costume & Make-Up — Set Costumer: Lauren M. Walker
Costume & Make-Up — Set Costumer: Silke Guglielmo
Costume & Make-Up — Set Costumer: Stacy L. Tyson
Crew — Chef: Pascal Dagorne
Crew — Dialect Coach: Balinder Johal
Crew — Dialect Coach: Howard Samuelsohn
Crew — Dialect Coach: Michael Buster
Crew — Dialect Coach: Olegar Fedoro
Crew — Dialect Coach: Yaroslav Poverlo
Crew — Property Master: Andrew M. Siegel
Crew — Property Master: Wayne McLaughlin
Crew — Scenic Artist: Bob Bottieri
Crew — Scenic Artist: Janis Lee
Crew — Scenic Artist: Vladimir Lushnikov
Crew — Special Effects Coordinator: Cameron Waldbauer
Crew — Stunt Coordinator: John Stoneham Jr.
Crew — Stunts: James Bamford
Crew — Stunts: Rikki Gagne
Crew — Stunts: Sabine Varnes
Crew — Transportation Coordinator: Blue Angus
Crew — Visual Effects Editor: Dylan Highsmith
Crew — Visual Effects Editor: Eric Galoob
Crew — Visual Effects Editor: Guy T. Wiedmann
Crew — Visual Effects Editor: Samuel Craven
Directing — Director: Roland Emmerich
Editing — Dialogue Editor: Larry Kemp
Editing — Dialogue Editor: Michael Hertlein
Editing — Dialogue Editor: Robert Troy
Editing — Editor: David Brenner
Editing — Editor: Peter S. Elliot
Production — Casting: Alena Garetovskaya
Production — Casting: April Webster
Production — Casting: Judy Lee
Production — Casting: Scott David
Production — Casting: Susan Taylor Brouse
Production — Executive Producer: Michael Wimer
Production — Executive Producer: Roland Emmerich
Production — Executive Producer: Ute Emmerich
Production — Location Manager: Ann Goobie
Production — Location Manager: Hans Dayal
Production — Producer: Aaron Boyd
Production — Producer: Harald Kloser
Production — Producer: Kirstin Winkler
Production — Producer: Larry J. Franco
Production — Producer: Marc Weigert
Production — Producer: Mark Gordon
Production — Producer: Volker Engel
Sound — ADR & Dubbing: Heidi Brook Myers
Sound — Foley: Gary A. Hecker
Sound — Music Editor: Fernand Bos
Sound — Original Music Composer: Harald Kloser
Sound — Original Music Composer: Thomas Wanker
Sound — Sound Designer: Paul N.J. Ottosson
Sound — Sound Re-Recording Mixer: Jeffrey J. Haboush
Sound — Sound Re-Recording Mixer: Michael Keller
Sound — Sound Re-Recording Mixer: Rick Kline
Sound — Supervising Sound Editor: Paul N.J. Ottosson
Visual Effects — Visual Effects Producer: Christina Graff
Visual Effects — Visual Effects Producer: Christine Carr
Visual Effects — Visual Effects Producer: David Sanger
Visual Effects — Visual Effects Producer: Eric D. Christensen
Visual Effects — Visual Effects Producer: Kelly L'Estrange
Visual Effects — Visual Effects Producer: Lisa Goldberg
Visual Effects — Visual Effects Producer: Michel Mielke
Visual Effects — Visual Effects Producer: Shannon Blake Gans
Visual Effects — Visual Effects Producer: Steve Kullback
Visual Effects — Visual Effects Supervisor: Alex Wuttke
Visual Effects — Visual Effects Supervisor: Ben Grossmann
Visual Effects — Visual Effects Supervisor: Colin Strause
Visual Effects — Visual Effects Supervisor: Daniel P. Rosen
Visual Effects — Visual Effects Supervisor: David Vana
Visual Effects — Visual Effects Supervisor: Greg Strause
Visual Effects — Visual Effects Supervisor: Ian Hunter
Visual Effects — Visual Effects Supervisor: John H. Han
Visual Effects — Visual Effects Supervisor: Matthew Collorafice
Visual Effects — Visual Effects Supervisor: Mohen Leo
Visual Effects — Visual Effects Supervisor: Paul Graff
Visual Effects — Visual Effects Supervisor: Rainer Gombos
Visual Effects — Visual Effects Supervisor: Thomas Tannenberger
Writing — Writer: Harald Kloser
Writing — Writer: Roland Emmerich