Information On The Film 27 Missing Kisses
All about the movie 27 Missing Kisses. Get information on the motion picture 27 Missing Kisses including; genre, directors, producers, stars, supporting actors, ratings, studios and more at IconMovies.net.
27 Missing Kisses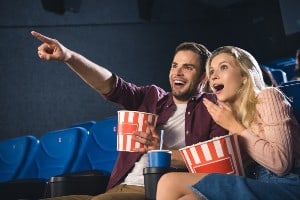 27 Missing Kisses Film Information
What's The Movie 27 Missing Kisses About?
A young woman's passion has a remarkable effect on a Russian village in this comedy-drama with fantasy elements. Sybill (Nino Kuchanidze) is a teenager who is sent to a small town in the country to spend the summer with her aunt. Despite her tender age, Sybill is ripe and sexually aware, and while the initial object of her attention is Alexander (Eugenji Sidichin), a widower in his early 40s, she instead pairs up with Mickey (Shalva Iashvili), Alexander's teenage son. Mickey quickly becomes infatuated with Sybill and is more than happy to indulge her fondness for outdoor lovemaking. Between Sybill's carefree, youthful sensuality and the appearance of Emmanuelle at the local movie house, suddenly love and lust are in bloom all over town.
A Hot Summer, A Broken Promise, A Tragic Comedy Love Story.
What's The Genre Of The 27 Missing Kisses Movie?
Genres: Comedy, Drama, Romance
Who Stars In The 27 Missing Kisses Movie?
When Was The Motion Picture 27 Missing Kisses Released?
Released: October 26, 2000
What's The Runtime Of The 27 Missing Kisses Movie?
How Popular Is The 27 Missing Kisses Movie?
What Studio(s) Produced The 27 Missing Kisses Film?
Who Was On The Cast Of The Motion Picture 27 Missing Kisses?
Who Was On The Crew Of 27 Missing Kisses The Movie?
Directing — Director: Nana Dzhordzhadze
Writing — Writer: Irakli Kvirikadze
Writing — Writer: Nana Dzhordzhadze