Information On The Film 31
All about the movie 31. Get information on the motion picture 31 including; genre, directors, producers, stars, supporting actors, ratings, studios and more at IconMovies.net.
31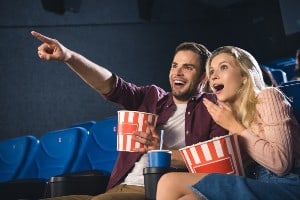 31 Film Information
What's The Movie 31 About?
ROB ZOMBIE'S S P O O K H A U S 31
Welcome to hell
What's The Genre Of The 31 Movie?
Who Stars In The 31 Movie?
When Was The Motion Picture 31 Released?
Released: September 15, 2016
What's The Runtime Of The 31 Movie?
How Popular Is The 31 Movie?
What Studio(s) Produced The 31 Film?
Who Was On The Cast Of The Motion Picture 31?
Who Was On The Crew Of 31 The Movie?
Art — Art Direction: Kevin Houlihan
Art — Assistant Property Master: Matt Donaldson
Art — Production Design: Rodrigo Cabral
Art — Property Master: Thomas Spence
Art — Set Decoration: Siobhan O'Brien
Art — Set Designer: Kevin Houlihan
Camera — Camera Operator: Brad Grimmett
Camera — Director of Photography: David Daniel
Camera — Key Grip: David Leite
Camera — Steadicam Operator: BJ McDonnell
Camera — Still Photographer: Gene Page
Costume & Make-Up — Costume Design: Carrie Grace
Costume & Make-Up — Costume Supervisor: Tara Sanovich
Costume & Make-Up — Hair Department Head: Traci E. Smithe
Costume & Make-Up — Hairstylist: Germicka Barclay
Costume & Make-Up — Hairstylist: Pavy Olivarez
Costume & Make-Up — Key Hair Stylist: Jen Singleton
Costume & Make-Up — Key Makeup Artist: Liz Mendoza
Costume & Make-Up — Makeup Department Head: Michelle Chung
Costume & Make-Up — Set Costumer: Alicia Ast
Costume & Make-Up — Set Costumer: Fredrick Faith
Crew — Makeup Effects: Adrienne Lynn
Crew — Makeup Effects: Bart Mixon
Crew — Makeup Effects: Wayne Toth
Crew — Post Production Supervisor: Jan Kikumoto
Crew — Visual Effects Editor: Jeff Cummings
Directing — Director: Rob Zombie
Directing — Script Supervisor: Renetta G. Amador
Editing — Dialogue Editor: Xander Lott
Editing — Digital Intermediate: Ian Vertovec
Editing — Digital Intermediate: Matt Blackshear
Editing — Digital Intermediate: Monique Eissing
Editing — Digital Intermediate: Zara Park
Editing — Editor: Glenn Garland
Production — Casting: Nicole Arbusto
Production — Co-Producer: Glenn Garland
Production — Co-Producer: Kathryn Robson
Production — Co-Producer: Matt Mandarino
Production — Co-Producer: Sarah Martin
Production — Executive Producer: Albert T. Dickerson III
Production — Executive Producer: Blayne Fender
Production — Executive Producer: Bradley Curneal
Production — Executive Producer: Brian Slagel
Production — Executive Producer: Buddy Patrick
Production — Executive Producer: Chris Woody McElroy
Production — Executive Producer: Eric Thirteen
Production — Executive Producer: Greg Holstein
Production — Executive Producer: Joseph Aliberti
Production — Executive Producer: Kevin Scott Frakes
Production — Executive Producer: Luke Dylan Taylor
Production — Executive Producer: Matthew Helderman
Production — Executive Producer: Patrick DePeters
Production — Executive Producer: Robert Ogden Barnum
Production — Executive Producer: Robert Rhine
Production — Location Manager: Lucas Cotterman
Production — Location Manager: William Clark Coit III
Production — Producer: Andy Gould
Production — Producer: Eddie Vaisman
Production — Producer: Matthew Perniciaro
Production — Producer: Michael Sherman
Production — Producer: Mike Elliott
Production — Producer: Rob Zombie
Production — Production Coordinator: Charissa McLain
Production — Production Coordinator: Danny Park
Production — Unit Production Manager: Albert T. Dickerson III
Sound — Boom Operator: Michael Kaleta
Sound — Foley Editor: Micaela Cain
Sound — Music: Bob Marlette
Sound — Music: Chris Harris
Sound — Music: John 5
Sound — Music: Rob Zombie
Sound — Music Supervisor: Tom Rowland
Sound — Sound Effects Editor: Eric Offin
Sound — Sound Re-Recording Mixer: Chris David
Sound — Supervising Sound Editor: Steven Iba
Visual Effects — Visual Effects Coordinator: Josh Spooner
Visual Effects — Visual Effects Producer: Peter M. Green
Visual Effects — Visual Effects Producer: Steven Addair
Visual Effects — Visual Effects Supervisor: Eugene Armencha
Writing — Writer: Rob Zombie