Information On The Film 47 Ronin
All about the movie 47 Ronin. Get information on the motion picture 47 Ronin including; genre, directors, producers, stars, supporting actors, ratings, studios and more at IconMovies.net.
47 Ronin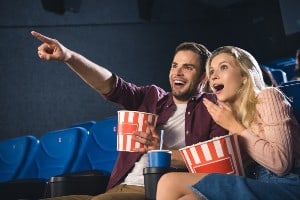 47 Ronin Film Information
What's The Movie 47 Ronin About?
Based on the original 1941 movie from Japan, and from ancient Japan's most enduring tale, the epic 3D fantasy-adventure 47 Ronin is born. Keanu Reeves leads the cast as Kai, an outcast who joins Oishi (Hiroyuki Sanada), the leader of the 47 outcast samurai. Together they seek vengeance upon the treacherous overlord who killed their master and banished their kind. To restore honor to their homeland, the warriors embark upon a quest that challenges them with a series of trials that would destroy ordinary warriors.
For courage. For loyalty. For honor.
What's The Genre Of The 47 Ronin Movie?
Genres: Action, Adventure, Drama, Fantasy
Who Stars In The 47 Ronin Movie?
When Was The Motion Picture 47 Ronin Released?
Released: December 6, 2013
What's The Runtime Of The 47 Ronin Movie?
How Popular Is The 47 Ronin Movie?
Popularity Rating: 14.889
What Studio(s) Produced The 47 Ronin Film?
Who Was On The Cast Of The Motion Picture 47 Ronin?
Who Was On The Crew Of 47 Ronin The Movie?
Art — Art Department Coordinator: Jennifer Lewicki
Art — Art Department Coordinator: Slemer Karolina
Art — Art Direction: David Allday
Art — Art Direction: Fay Greene
Art — Art Direction: John Chichester
Art — Art Direction: Leslie Tomkins
Art — Art Direction: Robert Cowper
Art — Art Direction: Stuart Rose
Art — Assistant Art Director: Gary Jopling
Art — Assistant Art Director: Gavin Fitch
Art — Assistant Art Director: Guy Bradley
Art — Assistant Art Director: Laszlo Szirmai
Art — Construction Coordinator: Zoltan Toth
Art — Production Design: Jan Roelfs
Art — Sculptor: Codrina Spataru
Art — Sculptor: Zoltan Kiss
Art — Set Decoration: Elli Griff
Art — Set Designer: A. Todd Holland
Art — Set Designer: David Doran
Art — Set Designer: Kevin Cross
Art — Set Designer: Masako Masuda
Art — Set Designer: Miranda Diamond
Art — Set Designer: Suzanna Smith
Art — Supervising Art Director: Gary Freeman
Costume & Make-Up — Costume Design: Penny Rose
Costume & Make-Up — Costume Supervisor: Charlotte Finlay
Costume & Make-Up — Set Costumer: Ian Foweraker
Costume & Make-Up — Set Costumer: Ildiko Fogt
Costume & Make-Up — Set Costumer: Philip Goldsworthy
Costume & Make-Up — Set Costumer: Rachel Chrisp
Crew — Chef: Jamie Kemp
Crew — Choreographer: Olivia Pickford
Crew — Cinematography: John Mathieson
Crew — Compositors: Brian N. Bentley
Crew — Dialect Coach: Bobby White
Crew — Dialect Coach: Brian C. Hirono
Crew — Property Master: Graeme Purdy
Crew — Scenic Artist: Rohan Harris
Crew — Stunts: Geza Kovacs
Crew — Supervising Animator: Stuart M. Ellis
Crew — Transportation Coordinator: Claudia Kossik
Crew — Transportation Coordinator: Dean Burtenshaw
Crew — Visual Effects Editor: Elise Butt
Crew — Visual Effects Editor: Tom Partridge
Crew — Visual Effects Editor: Tom Woodall
Directing — Director: Carl Rinsch
Editing — Dialogue Editor: Daniel Laurie
Production — Casting: Ania Kamieniecki-O'Hare
Production — Casting: Denise Chamian
Production — Casting: Priscilla John
Production — Location Manager: Laszlo Rorariusz
Production — Location Manager: Rudolf Andras
Production — Producer: Eric McLeod
Production — Producer: Pamela Abdy
Production — Producer: Scott Stuber
Sound — Foley: Dan O'Connell
Sound — Music: Ilan Eshkeri
Sound — Music Editor: Julie Pearce
Sound — Music Editor: Kenneth Karman
Sound — Sound Designer: Dean Covill
Sound — Sound Re-Recording Mixer: Dean Covill
Sound — Sound Re-Recording Mixer: Frank A. Montano
Sound — Sound Re-Recording Mixer: Jon Taylor
Sound — Sound Re-Recording Mixer: Kevin O'Connell
Sound — Supervising Sound Editor: Tim Nielsen
Visual Effects — VFX Artist: Erik Classen
Visual Effects — Visual Effects: James Baker
Visual Effects — Visual Effects Producer: Alain Lalanne
Visual Effects — Visual Effects Producer: Garv Thorp
Visual Effects — Visual Effects Producer: Lena Scanlan
Visual Effects — Visual Effects Producer: Sarah Swick
Visual Effects — Visual Effects Supervisor: Allan Magled
Visual Effects — Visual Effects Supervisor: Christian Manz
Visual Effects — Visual Effects Supervisor: Jay Barton
Visual Effects — Visual Effects Supervisor: Justin Denton
Visual Effects — Visual Effects Supervisor: Michael Mulholland
Visual Effects — Visual Effects Supervisor: Nicolas Aithadi
Writing — Screenplay: Chris Morgan
Writing — Screenplay: Hossein Amini
Writing — Screenstory: Chris Morgan
Writing — Screenstory: Walter Hamada