Information On The Film 54
All about the movie 54. Get information on the motion picture 54 including; genre, directors, producers, stars, supporting actors, ratings, studios and more at IconMovies.net.
54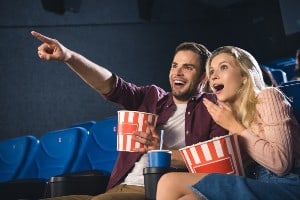 54 Film Information
What's The Movie 54 About?
Shane, a Jersey boy with big dreams, crosses the river in hopes of finding a more exciting life at Studio 54. When Steve Rubell, the mastermind behind the infamous disco, plucks Shane from the sea of faces clamoring to get inside his club, Shane not only gets his foot in the door, but lands a coveted job behind the bar – and a front-row seat at the most legendary party on the planet.
You've never been anywhere until you've been here
What's The Genre Of The 54 Movie?
Who Stars In The 54 Movie?
When Was The Motion Picture 54 Released?
Released: August 28, 1998
What's The Runtime Of The 54 Movie?
How Popular Is The 54 Movie?
What Studio(s) Produced The 54 Film?
Who Was On The Cast Of The Motion Picture 54?
Who Was On The Crew Of 54 The Movie?
Art — Art Direction: Tamara Deverell
Art — Production Design: Kevin Thompson
Art — Set Decoration: Karin Wiesel
Camera — Director of Photography: Alexander Gruszynski
Camera — Steadicam Operator: Andris Matiss
Camera — Steadicam Operator: Peter Rosenfeld
Camera — Steadicam Operator: Sean Jensen
Camera — Still Photographer: Kerry Hayes
Costume & Make-Up — Costume Design: Ellen Lutter
Costume & Make-Up — Hairstylist: Judi Cooper-Sealy
Costume & Make-Up — Makeup Artist: Patricia Green
Directing — Director: Mark Christopher
Directing — Script Supervisor: Patricia Green
Editing — Editor: Lee Percy
Production — Associate Producer: Jonathan King
Production — Casting: Billy Hopkins
Production — Casting: Kerry Barden
Production — Casting: Suzanne Smith
Production — Executive Producer: Bob Weinstein
Production — Executive Producer: Bobby Cohen
Production — Executive Producer: Don Carmody
Production — Executive Producer: Harvey Weinstein
Production — Line Producer: Margot Lulick
Production — Producer: Dolly Hall
Production — Producer: Ira Deutchman
Production — Producer: Richard N. Gladstein
Sound — Music Editor: Chris McGeary
Sound — Music Editor: John Finklea
Sound — Music Editor: Nic Ratner
Sound — Music Editor: Sienna Finklea
Sound — Music Supervisor: Coati Mundi
Sound — Music Supervisor: Susan Jacobs
Sound — Original Music Composer: Marco Beltrami
Sound — Sound Effects Editor: Al Nelson
Sound — Sound Effects Editor: David C. Hughes
Sound — Sound Effects Editor: E. Larry Oatfield
Sound — Sound Effects Editor: Kyrsten Mate
Sound — Sound Re-Recording Mixer: Gary Rizzo
Sound — Sound Re-Recording Mixer: Lora Hirschberg
Sound — Sound Re-Recording Mixer: Michael Semanick
Sound — Sound Re-Recording Mixer: Tom Myers
Sound — Sound Re-Recording Mixer: Tony Sereno
Sound — Supervising Sound Editor: Robert Shoup
Sound — Supervising Sound Editor: Tom Bellfort
Writing — Writer: Mark Christopher