Information On The Film 9th Company
All about the movie 9th Company. Get information on the motion picture 9th Company including; genre, directors, producers, stars, supporting actors, ratings, studios and more at IconMovies.net.
9th Company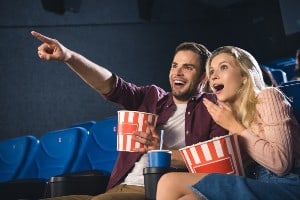 9th Company Film Information
What's The Movie 9th Company About?
The picture opens in Krasnoyarsk, Siberia, in late 1988, when military trainees Petrovsky, Ryaba, Chugun, Stas, Pinochet, Lyutev and Vorobyev are whipped into shape at a training camp by the brutal, sadistic commander, Warrant Officer Dygalo - prior to being sent off to the front lines. After several one-by-one dalliances with the local whore, Snow White, and a cautionary lecture on the history, geography and culture of Afghanistan (which most of the men sleep through), the trainees head off to battle - first to the Bagram air base, then to the Afghani province of Khost to secure supply lines. But nothing can begin to prepare them for the brutal devastation into which they are plunged, or the relentless tide of slaughter that scatters thousands of Soviet victims in its wake.
They stood together while their country fell apart
What's The Genre Of The 9th Company Movie?
Genres: Action, Drama, History, War
Who Stars In The 9th Company Movie?
When Was The Motion Picture 9th Company Released?
Released: September 19, 2005
What's The Runtime Of The 9th Company Movie?
How Popular Is The 9th Company Movie?
What Studio(s) Produced The 9th Company Film?
Who Was On The Cast Of The Motion Picture 9th Company?
Who Was On The Crew Of 9th Company The Movie?
Art — Production Design: Grigori Pushkin
Costume & Make-Up — Costume Design: Nadezhda Balandina
Crew — Cinematography: Maksim Osadchiy-Korytkovskiy
Crew — Stunt Coordinator: Reijo Kontio
Directing — Director: Fyodor Bondarchuk
Editing — Dialogue Editor: Michael Wabro
Editing — Editor: Igor Litoninskiy
Production — Producer: Alexander Rodnyansky
Production — Producer: Elena Yatsura
Production — Producer: Fyodor Bondarchuk
Production — Producer: Iskander Galiev
Sound — Music: Dato Evgenidze
Sound — Music Editor: Michael Wabro
Sound — Sound Effects Editor: Steve Schwalbe
Sound — Supervising Sound Editor: Kirill Vasilenko
Sound — Supervising Sound Editor: Max Hoskins
Visual Effects — Visual Effects Producer: Nicolaj Drewsky
Visual Effects — Visual Effects Supervisor: Leonid Volosatov
Visual Effects — Visual Effects Supervisor: Pavel Donatov
Visual Effects — Visual Effects Supervisor: Severi Glanville
Writing — Writer: Iskander Galiev
Writing — Writer: Yuri Korotkov