Information On The Film Aftermath
All about the movie Aftermath. Get information on the motion picture Aftermath including; genre, directors, producers, stars, supporting actors, ratings, studios and more at IconMovies.net.
Aftermath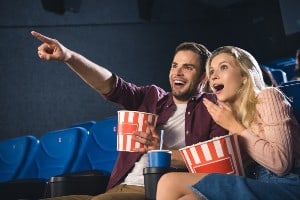 Aftermath Film Information
What's The Movie Aftermath About?
Searching for a happy ending to a tale of unimaginable disaster and horror, nine strangers find themselves holed up together in a farmhouse cellar in rural Texas. The United States has hastily become embroiled in World War 3. A young doctor named Hunter survives the nuclear attack and is thrown together by happenstance with a group of wounded and frightened victims, including Elizabeth, a strong-willed confidant to Hunter, Brad - an antagonistic redneck jackass, and Jennifer, a barely coherent young woman suffering from severe post-traumatic stress. Together, they attempt to endure the devastating holocaust as they struggle with claustrophobia and conflicting personalities. In a makeshift shelter, Hunter and his dying companions wait for news from the government while fending off hunger, radiation sickness, and a horde of frightened and dying refugees
What's The Genre Of The Aftermath Movie?
Who Stars In The Aftermath Movie?
When Was The Motion Picture Aftermath Released?
Released: August 24, 2012
What's The Runtime Of The Aftermath Movie?
How Popular Is The Aftermath Movie?
What Studio(s) Produced The Aftermath Film?
Who Was On The Cast Of The Motion Picture Aftermath?
Who Was On The Crew Of Aftermath The Movie?
Art — Construction Coordinator: Timothy S. Gray
Art — Production Design: Peter Cordova
Art — Set Decoration: James D. MacDonald
Camera — Camera Operator: Andy Sparaco
Camera — Director of Photography: Scott Winig
Camera — First Assistant Camera: Andrew Laboy
Camera — First Assistant Camera: Gerard Martin
Camera — Still Photographer: Louis Zlotowicz
Costume & Make-Up — Hair Department Head: Daina Daigle
Costume & Make-Up — Key Costumer: Dore Cermak
Costume & Make-Up — Key Hair Stylist: Marcos Gonzales
Costume & Make-Up — Makeup Department Head: Krystal Kershaw
Crew — Carpenter: Ed Bajor
Crew — Stunt Coordinator: Bobby C. King
Directing — Director: Peter Engert
Directing — Script Supervisor: Carla Castaneira
Editing — Digital Intermediate: Gustavo Mendes
Editing — Digital Intermediate: Scott Purdy
Editing — Editor: Nikki Winig
Lighting — Gaffer: Greg Travis
Production — Casting: Adrienne Stern
Production — Casting: Jeanne Johann
Production — Executive Producer: Mark Yeh
Production — Executive Producer: Oak Porcelli
Production — Executive Producer: Peter Mark Evans
Production — Executive Producer: Tom Conigliaro
Production — Line Producer: Bobbi Sue Luther
Production — Producer: Peter Engert
Production — Producer: Zachary Reeves
Production — Production Coordinator: Jessica Luebe
Sound — Original Music Composer: Austin Wintory
Visual Effects — Visual Effects: Thomas McVay
Writing — Writer: Christian McDonald