Information On The Film Alexander
All about the movie Alexander. Get information on the motion picture Alexander including; genre, directors, producers, stars, supporting actors, ratings, studios and more at IconMovies.net.
Alexander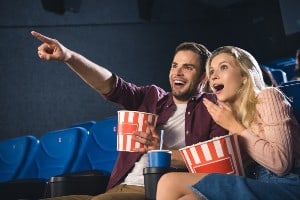 Alexander Film Information
What's The Movie Alexander About?
Alexander, the King of Macedonia, leads his legions against the giant Persian Empire. After defeating the Persians, he leads his army across the then known world, venturing farther than any westerner had ever gone, all the way to India.
The greatest legend of all was real.
What's The Genre Of The Alexander Movie?
Genres: Action, Adventure, Drama, History, Romance, War
Who Stars In The Alexander Movie?
When Was The Motion Picture Alexander Released?
Released: November 21, 2004
What's The Runtime Of The Alexander Movie?
How Popular Is The Alexander Movie?
Popularity Rating: 13.499
What Studio(s) Produced The Alexander Film?
Egmond Film & Television, France 3 Cinema, IMF Internationale Medien und Film GmbH & Co. 3. Produktions KG, Intermedia Films, Pacifica Film, Pathe Renn Productions, Warner Bros., WR Universal Group
France, Germany, Italy, Netherlands, United Kingdom, United States of America
Who Was On The Cast Of The Motion Picture Alexander?
Who Was On The Crew Of Alexander The Movie?
Art — Art Department Assistant: Saida Elidrissi
Art — Art Department Coordinator: Katie Gabriel
Art — Art Direction: Desmond Crowe
Art — Art Direction: James Lewis
Art — Art Direction: Kathleen Lorden
Art — Art Direction: Kevin Phipps
Art — Art Direction: Lek Chaiyan Chunsuttiwat
Art — Art Direction: Stephane Cressend
Art — Art Direction: Stuart Rose
Art — Assistant Art Director: Abdellah Baadil
Art — Assistant Art Director: Aziz Hamichi
Art — Assistant Art Director: Christian Huband
Art — Assistant Art Director: Claudio Campana
Art — Assistant Art Director: Frederic Evard
Art — Assistant Art Director: Tom Still
Art — Conceptual Illustrator: Julian Caldow
Art — Construction Coordinator: Andy Evans
Art — Construction Coordinator: Youssef Abagourram
Art — Greensman: Ian Whiteford
Art — Leadman: Mohamed Rakaa
Art — Location Scout: Winston Azzopardi
Art — Painter: Larry Gooch
Art — Production Design: Jan Roelfs
Art — Sculptor: Colin Jackman
Art — Sculptor: Emma Hanson
Art — Set Decoration: Jim Erickson
Art — Set Designer: Lotta Wolgers
Art — Supervising Art Director: Jonathan McKinstry
Camera — Additional Camera: Berto
Camera — Additional Photography: Danny Hiele
Camera — Camera Operator: George Richmond
Camera — Camera Operator: Ian Foster
Camera — Director of Photography: Rodrigo Prieto
Camera — First Assistant Camera: Olivier Fortin
Camera — Grip: Malcolm Huse
Camera — Helicopter Camera: John Marzano
Camera — Steadicam Operator: George Richmond
Camera — Still Photographer: Jaap Buitendijk
Costume & Make-Up — Assistant Costume Designer: Mari-An Ceo
Costume & Make-Up — Assistant Costume Designer: Stephen Miles
Costume & Make-Up — Costume Design: Jenny Beavan
Costume & Make-Up — Costume Supervisor: Rosemary Burrows
Costume & Make-Up — Hair Designer: Jan Archibald
Costume & Make-Up — Hairstylist: Zoe Clare Brown
Costume & Make-Up — Key Hair Stylist: Barbara Taylor
Costume & Make-Up — Makeup Artist: Deborah Jarvis
Costume & Make-Up — Makeup Artist: Paula Price
Costume & Make-Up — Makeup Artist: Rebecca Cole
Costume & Make-Up — Makeup Designer: Jeremy Woodhead
Costume & Make-Up — Prosthetic Makeup Artist: Norman Baillie
Costume & Make-Up — Set Dressing Artist: Mustapha Haouas
Costume & Make-Up — Wigmaker: Stephanie Hovette
Crew — Armorer: Richard Hooper
Crew — Carpenter: Warren Lever
Crew — CG Supervisor: Nicolas Aithadi
Crew — Choreographer: Piers Gielgud
Crew — Driver: Carl Isherwood
Crew — Loader: Sam Barnes
Crew — Motion Capture Artist: Tom Carrick
Crew — Post Production Supervisor: Cyril Contejean
Crew — Property Master: David Balfour
Crew — Propmaker: Wesley Peppiatt
Crew — Scenic Artist: Nicky Kaill
Crew — Scenic Artist: Tommy Jolliffe
Crew — Second Unit Cinematographer: Jonathan Taylor
Crew — Set Production Assistant: Phattana Sansumran
Crew — Software Engineer: Boris Dores
Crew — Sound Recordist: Damien Bera
Crew — Sound Recordist: Damien Lazzerini
Crew — Sound Recordist: Greggory Poncelet
Crew — Sound Recordist: Julien Perez
Crew — Stand In: David House
Crew — Stunt Coordinator: Gary Powell
Crew — Stunts: Sean Button
Crew — Transportation Captain: Mustapha Ismaili Alaoui
Crew — Transportation Coordinator: Arthur Dunne
Crew — Transportation Coordinator: Hicham Regragui
Crew — Utility Stunts: Paul Hornsby
Crew — Visual Effects Art Director: David Allday
Crew — Visual Effects Editor: Andy Stevens
Directing — Assistant Director: Simon Warnock
Directing — Director: Oliver Stone
Directing — Script Supervisor: Julie Brown
Directing — Script Supervisor: Sue Field
Editing — Color Timer: Kurt Smith
Editing — Dialogue Editor: Alain Feat
Editing — Dialogue Editor: Anne Delacour
Editing — Digital Intermediate: Olivier Chiavassa
Editing — Editor: Alex Marquez
Editing — Editor: Gladys Joujou
Editing — Editor: Thomas J. Nordberg
Editing — Editor: Yann Herve
Lighting — Best Boy Electric: Kevin Edland
Lighting — Electrician: Eugene Grobler
Lighting — Gaffer: John Higgins
Lighting — Lighting Technician: Paul Kelly
Lighting — Rigging Gaffer: Wayne Leach
Production — Associate Producer: Leonard Glowinski
Production — Associate Producer: Michael Maker
Production — Associate Producer: Robert S. Wilson
Production — Casting: Billy Hopkins
Production — Casting: Juliette Menager
Production — Casting: Kerry Barden
Production — Casting: Lucinda Syson
Production — Casting: Mark Bennett
Production — Casting: Rebecca Roper
Production — Casting: Suzanne Smith
Production — Casting Associate: Deborah Maxwell Dion
Production — Co-Executive Producer: Fernando Sulichin
Production — Co-Executive Producer: Gianni Nunnari
Production — Co-Producer: Hans de Weers
Production — Executive In Charge Of Production: Kurt P. Galvao
Production — Executive Producer: Aslan Nadery
Production — Executive Producer: Matthias Deyle
Production — Executive Producer: Paul Rassam
Production — Executive Producer: Pierre Grunstein
Production — Executive Producer: Volker Schauz
Production — Line Producer: Pravesh Sahni
Production — Location Manager: Said Andam
Production — Producer: Iain Smith
Production — Producer: Jon Kilik
Production — Producer: Moritz Borman
Production — Producer: Oliver Stone
Production — Producer: Santa Pestonji
Production — Producer: Tabrez Noorani
Production — Producer: Thomas Schuhly
Production — Production Accountant: Sarah Trowse
Production — Production Coordinator: Mona Benjamin
Production — Production Manager: Karim Abouobayd
Production — Production Supervisor: Nicolas Bonnell
Production — Publicist: Michael Singer
Production — Unit Manager: Jonathan Hook
Production — Unit Production Manager: Sarah Bradshaw
Sound — ADR & Dubbing: Andre Dias
Sound — Assistant Sound Editor: Julien Bourdeau
Sound — Boom Operator: Samuel Cohen
Sound — Foley: Francois Lepeuple
Sound — Music Editor: Will Kaplan
Sound — Music Supervisor: Budd Carr
Sound — Orchestrator: Nic Raine
Sound — Original Music Composer: Vangelis
Sound — Production Sound Mixer: Jean-Paul Mugel
Sound — Sound: Nourdine Zaoui
Sound — Sound Editor: Frederic Attal
Sound — Sound Re-Recording Mixer: Alek Goosse
Sound — Sound Re-Recording Mixer: Bruno Tarriere
Sound — Sound Re-Recording Mixer: Chris David
Sound — Supervising Sound Editor: Jean Goudier
Sound — Supervising Sound Editor: Wylie Stateman
Visual Effects — Animation Supervisor: Olivier Pron
Visual Effects — Digital Compositors: Lucie Bories
Visual Effects — Special Effects Supervisor: Dave Bonneywell
Visual Effects — Visual Effects: Pierre Michel-Estival
Visual Effects — Visual Effects Coordinator: Laetitia Beaujard
Visual Effects — Visual Effects Producer: Aurelia Abate
Visual Effects — Visual Effects Producer: Joyce Menger
Visual Effects — Visual Effects Producer: Kilou Picard
Visual Effects — Visual Effects Supervisor: Elliott Jobe
Visual Effects — Visual Effects Supervisor: John Scheele
Visual Effects — Visual Effects Supervisor: Rudi Holzapfel
Visual Effects — Visual Effects Supervisor: Sebastien Drouin
Visual Effects — Visual Effects Supervisor: Stephane Ceretti
Writing — Creative Producer: Enfys Dickinson
Writing — Screenplay: Christopher Kyle
Writing — Screenplay: Laeta Kalogridis
Writing — Screenplay: Oliver Stone
Writing — Storyboard: Martin Asbury