Information On The Film Amusement
All about the movie Amusement. Get information on the motion picture Amusement including; genre, directors, producers, stars, supporting actors, ratings, studios and more at IconMovies.net.
Amusement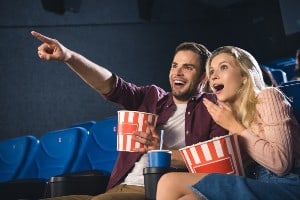 Amusement Film Information
What's The Movie Amusement About?
While being interrogated by a police psychiatrist, the near-catatonic Tabitha tries to explain why she and two of her childhood friends are being hunted by a serial killer. The truth that's dying to come out weaves together three tragic secrets from their past. Two of the girls' boyfriends become unwitting targets in their deadly game.
Your Torture, Your Pain, Your Fear, His Amusement
What's The Genre Of The Amusement Movie?
Who Stars In The Amusement Movie?
When Was The Motion Picture Amusement Released?
Released: October 9, 2008
What's The Runtime Of The Amusement Movie?
How Popular Is The Amusement Movie?
What Studio(s) Produced The Amusement Film?
Who Was On The Cast Of The Motion Picture Amusement?
Who Was On The Crew Of Amusement The Movie?
Art — Art Department Coordinator: Szilvia Paros
Art — Art Direction: Bence Erdelyi
Art — Art Direction: Mihaly Molnar
Art — Construction Coordinator: Peter Kovacs
Art — Greensman: Gergely Kajdi
Art — Production Design: Craig Stearns
Camera — Additional Camera: Michael Pinkey
Camera — Camera Operator: Laszlo Bille
Camera — Still Photographer: Doane Gregory
Costume & Make-Up — Costume Design: Andrea Flesch
Costume & Make-Up — Makeup Artist: Hildegard Haide
Crew — Cinematography: Mark Garret
Crew — Picture Car Coordinator: Sandor Tabanyi
Crew — Property Master: Gabor Posevitz
Crew — Special Effects Coordinator: David Waine
Crew — Studio Teachers: Tom Goodrich
Crew — Stunt Coordinator: Rob King
Crew — Transportation Coordinator: James Lowder
Crew — Transportation Coordinator: Zsolt Somogyi
Directing — Director: John Simpson
Directing — Script Supervisor: Gabriella Winkler
Editing — Dialogue Editor: Paul Hackner
Editing — Editor: Chris G. Willingham
Editing — Editor: David Handman
Production — Casting: Johanna Ray
Production — Location Manager: Gabor Ujhazy
Production — Producer: Mike Macari
Production — Producer: Neal Edelstein
Production — Production Manager: Miklos Toth
Production — Production Supervisor: Matthew Spiegel
Production — Publicist: Larry Garrison
Sound — Foley: Amy Kane
Sound — Foley: Anita Cannella
Sound — Music: Marco Beltrami
Sound — Music Editor: Johnny Caruso
Sound — Sound Effects Editor: Bryan O. Watkins
Sound — Sound Re-Recording Mixer: Gary Gegan
Sound — Supervising Sound Editor: Mark Larry
Visual Effects — Visual Effects Producer: Corinne Pooler
Visual Effects — Visual Effects Producer: Greg Baxter
Visual Effects — Visual Effects Supervisor: Ariel Velasco-Shaw
Visual Effects — Visual Effects Supervisor: Jerry Pooler
Visual Effects — Visual Effects Supervisor: Michael Joyce
Writing — Author: Jake Wade Wall