Information On The Film Angels Crest
All about the movie Angels Crest. Get information on the motion picture Angels Crest including; genre, directors, producers, stars, supporting actors, ratings, studios and more at IconMovies.net.
Angels Crest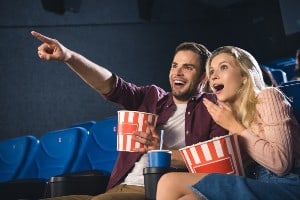 Angels Crest Film Information
What's The Movie Angels Crest About?
The small working-class town of Angels Crest is a tight-knit community resting quietly in one of the vast and stunningly beautiful valleys of the Rocky Mountains. Ethan, one of the town's residents, is a young father but not much more than a kid himself. He has no choice but to look after his three-year-old son Nate, since mom Cindy is an alcoholic. But one snowy day, Ethan's good intentions are thwarted by a moment of thoughtlessness, resulting in tragedy. A local prosecutor haunted by his past goes after Ethan, and the ensuing confusion and casting of blame begins to tear the town apart.
One town. One life. One wrong turn.
What's The Genre Of The Angels Crest Movie?
Who Stars In The Angels Crest Movie?
When Was The Motion Picture Angels Crest Released?
Released: December 30, 2011
What's The Runtime Of The Angels Crest Movie?
How Popular Is The Angels Crest Movie?
What Studio(s) Produced The Angels Crest Film?
Who Was On The Cast Of The Motion Picture Angels Crest?
Who Was On The Crew Of Angels Crest The Movie?
Directing — Director: Gaby Dellal
Writing — Screenplay: Catherine Trieschmann
Writing — Writer: Leslie Schwartz