Information On The Film Anguish
All about the movie Anguish. Get information on the motion picture Anguish including; genre, directors, producers, stars, supporting actors, ratings, studios and more at IconMovies.net.
Anguish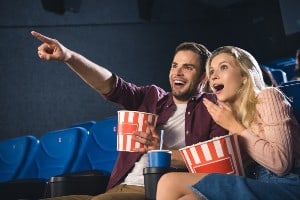 Anguish Film Information
What's The Movie Anguish About?
A new girl in a quiet town, Tess tries to manage her psychosis while adjusting to her new life with her mom. After stumbling upon the shrine of Lucy, a hit and run victim, Tess finds herself overwhelmed by hallucinations of the dead girl and starts to question her sanity again. When the spirit possesses Tess's mind and soul, mother and daughter are at a loss for where to turn next for salvation: religion or medicine? Both institutions have failed them to date but faith leads them to the house of Sarah, Lucy's mother, who has been despondent since the accident. All together with time working against them, Sarah is desperate to believe that Lucy is still alive in Tess but neither parent wants to give up on their daughter. Now that she understands what is happening to her, ultimately Tess must decide whether she wants to keep fighting or succumb to her affliction.
Her nightmares come when she's awake.
What's The Genre Of The Anguish Movie?
Who Stars In The Anguish Movie?
When Was The Motion Picture Anguish Released?
What's The Runtime Of The Anguish Movie?
How Popular Is The Anguish Movie?
What Studio(s) Produced The Anguish Film?
Who Was On The Cast Of The Motion Picture Anguish?
Who Was On The Crew Of Anguish The Movie?
Art — Art Direction: Caity Birmingham
Art — Production Design: David Christopher Krause
Camera — Additional Camera: Brandon Riley
Camera — Director of Photography: Amanda Treyz
Camera — First Assistant Camera: Cory Solon
Camera — Steadicam Operator: Blaine Baker
Camera — Steadicam Operator: Camrin Petramale
Camera — Steadicam Operator: Janice Arthur
Camera — Still Photographer: Katherine Jarecki
Costume & Make-Up — Costume Design: Lana McAllister
Costume & Make-Up — Hairstylist: Erin Graham
Costume & Make-Up — Hairstylist: Kelly Galassi
Costume & Make-Up — Hairstylist: Kristina Marie Feyerherm
Costume & Make-Up — Key Hair Stylist: Sara Jean Stevens
Costume & Make-Up — Makeup Artist: Martina Sykes
Costume & Make-Up — Set Costumer: Kate Grube
Crew — Makeup Effects: Crystal Portillo
Crew — Property Master: Mollie Alexander
Crew — Special Effects: David Christopher Krause
Directing — Director: Sonny Mallhi
Directing — Script Supervisor: Brian Nowak
Editing — Dialogue Editor: Joseph DiMarco
Editing — Digital Intermediate: Josef Sipkins
Editing — Digital Intermediate: William Adashek
Editing — Editor: Andrew Coutts
Editing — Editor: Matt Diezel
Lighting — Gaffer: Joey Domaracki
Production — Casting: Emily Schweber
Production — Casting Associate: Jessica Fike
Production — Casting Associate: Jillian Weingart
Production — Producer: Guy Danella
Production — Producer: Sonny Mallhi
Sound — Foley: Vicki Vandegrift
Sound — Music: James Curd
Sound — Music Editor: Sherril Schlesinger
Sound — Sound Effects Editor: James Miller
Sound — Sound Effects Editor: Joshua Adeniji
Sound — Sound Effects Editor: Kailand C. Reilly
Sound — Sound Re-Recording Mixer: Jason Gaya
Sound — Supervising Sound Editor: Chris Diebold
Visual Effects — Visual Effects Supervisor: Carsten Dietz
Writing — Writer: Sonny Mallhi