Information On The Film Armageddon
All about the movie Armageddon. Get information on the motion picture Armageddon including; genre, directors, producers, stars, supporting actors, ratings, studios and more at IconMovies.net.
Armageddon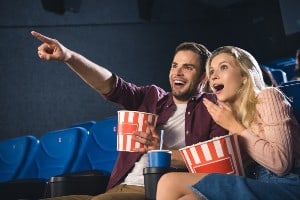 Armageddon Film Information
What's The Movie Armageddon About?
When an asteroid threatens to collide with Earth, NASA honcho Dan Truman determines the only way to stop it is to drill into its surface and detonate a nuclear bomb. This leads him to renowned driller Harry Stamper, who agrees to helm the dangerous space mission provided he can bring along his own hotshot crew. Among them is the cocksure A.J. who Harry thinks isn't good enough for his daughter, until the mission proves otherwise.
The Earth's Darkest Day Will Be Man's Finest Hour
What's The Genre Of The Armageddon Movie?
Genres: Action, Adventure, Science Fiction, Thriller
Who Stars In The Armageddon Movie?
When Was The Motion Picture Armageddon Released?
What's The Runtime Of The Armageddon Movie?
How Popular Is The Armageddon Movie?
Popularity Rating: 13.235
What Studio(s) Produced The Armageddon Film?
Who Was On The Cast Of The Motion Picture Armageddon?
Who Was On The Crew Of Armageddon The Movie?
Art — Art Department Coordinator: Stacey Byers
Art — Art Direction: Bruton Jones
Art — Art Direction: Lawrence A. Hubbs
Art — Assistant Art Director: Doug J. Meerdink
Art — Assistant Art Director: Ron Mendell
Art — Construction Coordinator: Byron K. Autrey
Art — Construction Coordinator: Greg John Callas
Art — Leadman: John A. Scott III
Art — Leadman: Mike Higelmire
Art — Production Design: Michael White
Art — Sculptor: Grey Hill
Art — Sculptor: Val Drake
Art — Sculptor: Yarek Alfer
Art — Set Decoration: Rick Simpson
Art — Set Designer: Bill Taliaferro
Art — Set Designer: Domenic Silvestri
Art — Set Designer: George Lee
Art — Set Designer: John P. Bruce
Art — Set Designer: Kevin Ishioka
Art — Set Designer: Mindy R. Toback
Art — Set Designer: Patricia Klawonn
Art — Set Designer: Steven M. Saylor
Art — Set Designer: Todd Cherniawsky
Art — Supervising Art Director: Geoff Hubbard
Camera — Camera Operator: David Emmerichs
Camera — Camera Operator: Mitchell Amundsen
Camera — Director of Photography: John Schwartzman
Camera — Helicopter Camera: Kurt E. Soderling
Camera — Helicopter Camera: Larry Blanford
Camera — Steadicam Operator: David Emmerichs
Camera — Still Photographer: Frank Masi
Camera — Underwater Camera: Pete Romano
Costume & Make-Up — Costume Design: Magali Guidasci
Costume & Make-Up — Costume Design: Michael Kaplan
Costume & Make-Up — Costume Supervisor: Sue Moore
Costume & Make-Up — Hair Department Head: Yolanda Toussieng
Costume & Make-Up — Hairstylist: Bunny Parker
Costume & Make-Up — Key Hair Stylist: Lee Ann Brittenham
Costume & Make-Up — Makeup Artist: Fred C. Blau Jr.
Costume & Make-Up — Makeup Artist: Kathy Jeung
Costume & Make-Up — Makeup Artist: Rick Stratton
Costume & Make-Up — Makeup Department Head: Edouard F. Henriques
Costume & Make-Up — Set Costumer: Beau Desmond
Costume & Make-Up — Set Costumer: Marci R. Johnson
Crew — Stunt Coordinator: Kenny Bates
Crew — Technical Supervisor: Guy Williams
Crew — Transportation Coordinator: Bryce Guy Williams
Crew — Transportation Coordinator: Joe D. Anderson
Crew — Visual Effects Editor: David Bartholomew
Crew — Visual Effects Editor: Debra Wolff
Crew — Visual Effects Editor: Mary E. Walter
Directing — Director: Michael Bay
Directing — Script Coordinator: Karin Anderson
Directing — Script Coordinator: Kevin Cooper
Directing — Script Supervisor: Karen Golden
Editing — Dialogue Editor: Carin Rogers
Editing — Dialogue Editor: Gloria D'Alessandro
Editing — Dialogue Editor: Karen Spangenberg
Editing — Editor: Chris Lebenzon
Editing — Editor: Glen Scantlebury
Editing — Editor: Mark Goldblatt
Lighting — Gaffer: Ali Salim Yasar
Lighting — Gaffer: Andy Ryan
Lighting — Rigging Gaffer: Jeffrey P. Soderberg
Lighting — Rigging Grip: William T. Jones
Production — Casting: Bonnie Timmermann
Production — Casting Associate: Alison E. McBryde
Production — Casting Associate: Lisa Fields
Production — Location Manager: Richard Klotz
Production — Producer: Gale Anne Hurd
Production — Producer: Jerry Bruckheimer
Production — Producer: Michael Bay
Production — Production Manager: Ali Akdeniz
Production — Production Manager: Crys Forsyth-Smith
Production — Production Supervisor: Diane L. Sabatini
Production — Production Supervisor: Nancy Jane King
Production — Publicist: Gabriela Gutentag
Sound — Additional Soundtrack: Aerosmith
Sound — Foley: Dan O'Connell
Sound — Music Editor: Will Kaplan
Sound — Original Music Composer: Trevor Rabin
Sound — Sound Designer: Christopher Boyes
Sound — Sound Effects Editor: David Farmer
Sound — Sound Effects Editor: Ed Callahan
Sound — Sound Effects Editor: Midge Costin
Sound — Sound Effects Editor: Robert L. Sephton
Sound — Sound Effects Editor: Steve Boeddeker
Sound — Sound Effects Editor: Tom Myers
Sound — Sound Re-Recording Mixer: Greg P. Russell
Sound — Sound Re-Recording Mixer: Kevin O'Connell
Sound — Supervising Sound Editor: George Watters II
Visual Effects — Animation: Brett Paton
Visual Effects — Visual Effects Producer: Cari Thomas
Visual Effects — Visual Effects Producer: Josh R. Jaggars
Visual Effects — Visual Effects Producer: Ken Kokka
Visual Effects — Visual Effects Producer: Krystyna Demkowicz
Visual Effects — Visual Effects Producer: Rae Griffith
Visual Effects — Visual Effects Supervisor: Bruce Nicholson
Visual Effects — Visual Effects Supervisor: Craig Barron
Visual Effects — Visual Effects Supervisor: Erik Nash
Visual Effects — Visual Effects Supervisor: Hoyt Yeatman
Visual Effects — Visual Effects Supervisor: Richard E. Hollander
Visual Effects — Visual Effects Supervisor: Richard R. Hoover
Writing — Screenplay: J.J. Abrams
Writing — Screenplay: Jonathan Hensleigh
Writing — Screenplay: Robert Roy Pool
Writing — Screenplay: Shane Salerno
Writing — Screenplay: Tony Gilroy