Information On The Film Assassin's Creed
All about the movie Assassin's Creed. Get information on the motion picture Assassin's Creed including; genre, directors, producers, stars, supporting actors, ratings, studios and more at IconMovies.net.
Assassin's Creed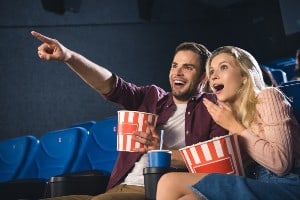 Assassin's Creed Film Information
What's The Movie Assassin's Creed About?
Through unlocked genetic memories that allow him to relive the adventures of his ancestor in 15th century Spain, Callum Lynch discovers he's a descendant of the secret 'Assassins' society. After gaining incredible knowledge and skills, he is now poised to take on the oppressive Knights Templar in the present day.
Your destiny is in your blood.
What's The Genre Of The Assassin's Creed Movie?
Genres: Action, Adventure, Science Fiction
Who Stars In The Assassin's Creed Movie?
When Was The Motion Picture Assassin's Creed Released?
Released: December 21, 2016
What's The Runtime Of The Assassin's Creed Movie?
How Popular Is The Assassin's Creed Movie?
Popularity Rating: 27.541
What Studio(s) Produced The Assassin's Creed Film?
Alpha Pictures, CatchPlay, DMC Film, Latina Pictures, Monarchy Enterprises S.a.r.l., New Regency Pictures, RatPac Entertainment, Regency Enterprises, The Kennedy/Marshall Company, Ubisoft, Ubisoft Motion Pictures
France, Hong Kong, Malta, Taiwan, United Kingdom, United States of America
Who Was On The Cast Of The Motion Picture Assassin's Creed?
Who Was On The Crew Of Assassin's Creed The Movie?
Art — Art Direction: David Doran
Art — Art Direction: Matt Wynne
Art — Art Direction: Oliver Carroll
Art — Art Direction: Tom Weaving
Art — Draughtsman: Sophie Neil
Art — Draughtsman: Thomas Goodwin
Art — Location Scout: Cesco Bonello
Art — Location Scout: Jacques Mezger
Art — Production Design: Andy Nicholson
Art — Property Master: Graeme Purdy
Art — Set Decoration: Tina Jones
Art — Supervising Art Director: Marc Homes
Camera — Aerial Director of Photography: Jeremy Braben
Camera — Aerial Director of Photography: Terence Bulley
Camera — Camera Operator: Gary Spratling
Camera — Camera Operator: Matthew Poynter
Camera — Camera Operator: Simon Baker
Camera — Camera Operator: Simon Finney
Camera — Director of Photography: Adam Arkapaw
Camera — Dolly Grip: Alex Coverley
Camera — Dolly Grip: Paolo Frasson
Camera — Dolly Grip: Simon Muir
Camera — Key Grip: Tommaso Mele
Camera — Steadicam Operator: Jason Ewart
Camera — Still Photographer: Kerry Brown
Camera — Underwater Camera: Mike Valentine
Costume & Make-Up — Assistant Costume Designer: Poli Kyriacou
Costume & Make-Up — Assistant Costume Designer: Richard Davies
Costume & Make-Up — Costume Coordinator: Robin Jiro Hall
Costume & Make-Up — Costume Design: Sammy Sheldon
Costume & Make-Up — Hair Designer: Paul Gooch
Costume & Make-Up — Key Hair Stylist: Marcelle Genovese
Costume & Make-Up — Key Hair Stylist: Zoe Clare Brown
Costume & Make-Up — Key Makeup Artist: Julie Kendrick
Costume & Make-Up — Makeup Supervisor: Ann Fenton
Costume & Make-Up — Makeup Supervisor: Julia Vernon
Costume & Make-Up — Set Costumer: Christian Goddard
Costume & Make-Up — Set Costumer: Geneva Corlett
Costume & Make-Up — Set Costumer: Marina Angela Ruiz
Costume & Make-Up — Tailor: Sharon McCormack
Crew — Aerial Coordinator: Lucia Foster Found
Crew — Aerial Coordinator: Marc Wolff
Crew — Armorer: Dave Evans
Crew — Armorer: David Farrow
Crew — CG Supervisor: Dan Neal
Crew — CG Supervisor: Eric Clement
Crew — CG Supervisor: Sylvain Theroux
Crew — Drone Operator: Peter Ayriss
Crew — Pilot: Marc Wolff
Crew — Post Production Supervisor: Katie Reynolds
Crew — Special Effects Coordinator: Adam Heinis
Crew — Special Effects Coordinator: Dot Kyle
Directing — Director: Justin Kurzel
Directing — Script Supervisor: Lisa Vick
Editing — Dialogue Editor: Iain Eyre
Editing — Dialogue Editor: Steve Little
Editing — Digital Intermediate: Andrew Dearnley
Editing — Digital Intermediate: Tom Poole
Editing — Editor: Christopher Tellefsen
Editing — First Assistant Editor: Jens Baylis
Lighting — Gaffer: Lee Walters
Lighting — Gaffer: Nikos Kalimerakis
Lighting — Rigging Gaffer: Gavin Walters
Lighting — Rigging Grip: Massimiliano Dessena
Production — ADR Voice Casting: Vanessa Baker
Production — Associate Producer: Alex Taylor
Production — Associate Producer: Daniel Emmerson
Production — Associate Producer: Richard Whelan
Production — Casting: Jina Jay
Production — Casting: Tonucha Vidal
Production — Casting Assistant: Andres Cuenca
Production — Casting Assistant: Olivia Brittain
Production — Casting Associate: Edward Said
Production — Executive Producer: Christine Burgess-Quemard
Production — Executive Producer: Jean de Rivieres
Production — Executive Producer: Markus Barmettler
Production — Executive Producer: Philip Lee
Production — Executive Producer: Serge Hascoet
Production — Location Manager: Dan Whitty
Production — Location Manager: Joseph Formosa Randon
Production — Location Manager: Nick Oliver
Production — Location Manager: Ruben Gomez
Production — Producer: Arnon Milchan
Production — Producer: Conor McCaughan
Production — Producer: Frank Marshall
Production — Producer: Gerard Guillemot
Production — Producer: Jean-Julien Baronnet
Production — Producer: Michael Fassbender
Production — Producer: Patrick Crowley
Production — Production Coordinator: Abby Mills
Production — Production Coordinator: Kaitlyn Smith
Production — Production Coordinator: Simon Mills
Production — Production Supervisor: Alison Banks
Production — Unit Production Manager: Sally French
Sound — Dolby Consultant: James Shannon
Sound — Foley: Carsten Richter
Sound — Foley: Hanse Warns
Sound — Foley Editor: Kuen-Il Song
Sound — Music: Jed Kurzel
Sound — Music Director: Kathleen Shanks
Sound — Music Editor: Poppy Kavanagh
Sound — Music Supervisor: Lucy Bright
Sound — Sound Designer: Markus Stemler
Sound — Sound Effects Editor: Alistair Hawkins
Sound — Sound Effects Editor: Benjamin Krbetschek
Sound — Sound Effects Editor: Christian Conrad
Sound — Sound Effects Editor: Sacha Walker
Sound — Sound Re-Recording Mixer: Gilbert Lake
Sound — Sound Re-Recording Mixer: Steve Single
Sound — Supervising Dialogue Editor: Steve Single
Sound — Supervising Sound Editor: Frank Kruse
Visual Effects — 2D Supervisor: Pranay Agarwal
Visual Effects — 3D Modeller: Marta Padilla
Visual Effects — Animation Supervisor: Stafford Lawrence
Visual Effects — Matchmove Supervisor: Abbie Kennedy
Visual Effects — Matchmove Supervisor: Michael Karp
Visual Effects — Pre-Visualization Supervisor: Adam Coglan
Visual Effects — Roto Supervisor: Mike Hill
Visual Effects — Special Effects Supervisor: Andy Williams
Visual Effects — Special Effects Supervisor: Juan Ramon Molina
Visual Effects — Special Effects Supervisor: Kenneth Cassar
Visual Effects — VFX Editor: Christopher Learmonth
Visual Effects — VFX Editor: Danielle Millington-Peck
Visual Effects — VFX Editor: Elizabeth Leslie
Visual Effects — VFX Editor: Matthew Glen
Visual Effects — VFX Supervisor: Lars Andersen
Visual Effects — VFX Supervisor: Marc Hutchings
Visual Effects — Visual Effects Producer: Annie Cliche
Visual Effects — Visual Effects Producer: David Yrisarri
Visual Effects — Visual Effects Producer: Kamila Ostra
Visual Effects — Visual Effects Producer: Leila Nicotera
Visual Effects — Visual Effects Producer: Sarah Tulloch
Visual Effects — Visual Effects Producer: Tracey Leadbetter
Visual Effects — Visual Effects Producer: Tyler Weiss
Writing — Screenplay: Adam Cooper
Writing — Screenplay: Bill Collage
Writing — Screenplay: Michael Lesslie