Information On The Film Awakenings
All about the movie Awakenings. Get information on the motion picture Awakenings including; genre, directors, producers, stars, supporting actors, ratings, studios and more at IconMovies.net.
Awakenings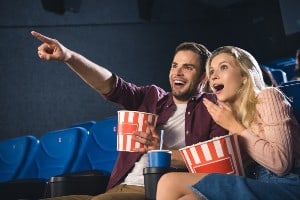 Awakenings Film Information
What's The Movie Awakenings About?
Dr. Malcolm Sayer, a shy research physician, uses an experimental drug to "awaken" the catatonic victims of a rare disease. Leonard is the first patient to receive the controversial treatment. His awakening, filled with awe and enthusiasm, proves a rebirth for Sayer too, as the exuberant patient reveals life's simple but unutterably sweet pleasures to the introverted doctor.
There is no such thing as a simple miracle.
What's The Genre Of The Awakenings Movie?
Who Stars In The Awakenings Movie?
When Was The Motion Picture Awakenings Released?
Released: December 19, 1990
What's The Runtime Of The Awakenings Movie?
How Popular Is The Awakenings Movie?
Popularity Rating: 13.202
What Studio(s) Produced The Awakenings Film?
Who Was On The Cast Of The Motion Picture Awakenings?
Who Was On The Crew Of Awakenings The Movie?
Art — Art Department Assistant: Lynn Nigro
Art — Art Department Assistant: Sarah Knowles
Art — Art Direction: Bill Groom
Art — Assistant Art Director: Alan E. Muraoka
Art — Construction Coordinator: Ron Petagna
Art — Leadman: Gerald DeTitta
Art — Production Design: Anton Furst
Art — Property Master: Robert Griffon Jr.
Art — Set Decoration: George DeTitta Jr.
Camera — Camera Operator: Tom Priestley Jr.
Camera — Director of Photography: Miroslav Ondricek
Camera — Still Photographer: Louis Goldman
Costume & Make-Up — Assistant Costume Designer: George Potts
Costume & Make-Up — Costume Design: Cynthia Flynt
Costume & Make-Up — Hairstylist: Ilona Herman
Costume & Make-Up — Hairstylist: Scott W. Farley
Costume & Make-Up — Hairstylist: William A. Farley
Costume & Make-Up — Makeup Artist: Bernadette Mazur
Costume & Make-Up — Makeup Artist: Ilona Herman
Crew — Cableman: Michael Bedard
Crew — Thanks: Carrie Fisher
Crew — Thanks: Ed. Weinberger
Crew — Thanks: Jack Winter
Crew — Thanks: Patricia Birch
Crew — Thanks: Tracy Reiner
Crew — Thanks: Yakov Sklyansky
Crew — Transportation Captain: Michael Hyde
Crew — Unit Publicist: Larry Kaplan
Directing — Director: Penny Marshall
Directing — First Assistant Director: Tony Gittelson
Directing — Script Supervisor: Sheila Paige
Directing — Second Assistant Director: Glen Trotiner
Editing — Additional Editing: Jere Huggins
Editing — Assistant Editor: Debbie Goldsmith
Editing — Assistant Editor: Suzanne Pillsbury
Editing — Editor: Battle Davis
Editing — Editor: Gerald B. Greenberg
Editing — First Assistant Editor: Kathryn Camp
Editing — Negative Cutter: Donah Bassett
Lighting — Chief Lighting Technician: Richard Quinlan
Production — Associate Producer: Amy Lemisch
Production — Casting: Bonnie Timmermann
Production — Executive Producer: Arne Schmidt
Production — Executive Producer: Elliot Abbott
Production — Executive Producer: Penny Marshall
Production — Location Manager: Richard Baratta
Production — Producer: Lawrence Lasker
Production — Producer: Walter F. Parkes
Production — Production Accountant: Margaret Mitchell
Production — Unit Production Manager: Timothy M. Bourne
Sound — ADR Editor: Joe Dorn
Sound — Assistant Sound Editor: Linda Yeaney
Sound — Assistant Sound Editor: Michele Perrone
Sound — Assistant Sound Editor: Michelle Pleis
Sound — Boom Operator: Linda Murphy
Sound — Foley Editor: David Williams
Sound — Foley Editor: Mark Pappas
Sound — Music: Randy Newman
Sound — Music Editor: James Flamberg
Sound — Music Editor: Laura Perlman
Sound — Production Sound Mixer: Les Lazarowitz
Sound — Sound Editor: Bob Newlan
Sound — Sound Editor: Hamilton Sterling
Sound — Sound Editor: Hugo Weng
Sound — Sound Editor: John Morris
Sound — Sound Re-Recording Mixer: Gary C. Bourgeois
Sound — Sound Re-Recording Mixer: Matthew Iadarola
Sound — Supervising ADR Editor: Beth Bergeron
Sound — Supervising Sound Editor: Jerry Ross
Writing — Book: Oliver Sacks
Writing — Screenplay: Steven Zaillian