Information On The Film AWOL
All about the movie AWOL. Get information on the motion picture AWOL including; genre, directors, producers, stars, supporting actors, ratings, studios and more at IconMovies.net.
AWOL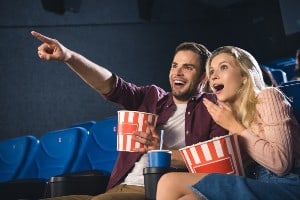 AWOL Film Information
What's The Movie AWOL About?
A young woman in the Army must make tough decisions when her love for an older woman causes her to question just where she is going. Adapted from Deb Shoval's 2011 short film of the same name.
What's The Genre Of The AWOL Movie?
Who Stars In The AWOL Movie?
When Was The Motion Picture AWOL Released?
What's The Runtime Of The AWOL Movie?
How Popular Is The AWOL Movie?
What Studio(s) Produced The AWOL Film?
Who Was On The Cast Of The Motion Picture AWOL?
Who Was On The Crew Of AWOL The Movie?
Art — Art Direction: Ben Richards
Art — Production Design: Bridget Rafferty
Art — Production Design: Hannah Alpert
Art — Property Master: Dylan Pettengill
Art — Title Designer: Grant Nellessen
Camera — Director of Photography: Gal Deren
Camera — First Assistant Camera: Anne Carson
Camera — First Assistant Camera: Robert Ko
Camera — Key Grip: Alberto Sala
Camera — Key Grip: Angelos Rompolis
Camera — Still Photographer: Asya Danilova
Camera — Still Photographer: Megan Ghiroli
Costume & Make-Up — Assistant Costume Designer: Chelsa Molloy Salesman
Costume & Make-Up — Costume Design: Samantha Hawkins
Costume & Make-Up — Hairstylist: Elvira Gonzalez
Costume & Make-Up — Makeup Artist: Ciara Rose Griffin
Costume & Make-Up — Makeup Artist: Elvira Gonzalez
Costume & Make-Up — Wardrobe Supervisor: Hanan Mahbouba
Crew — Compositors: Constance Conrad
Crew — Compositors: Fangge Chen
Crew — Compositors: Mark Palkoski
Crew — Craft Service: Rachel Bittman
Directing — Director: Deb Shoval
Directing — First Assistant Director: David Ketterer
Directing — First Assistant Director: Kether Abeles
Directing — Script Supervisor: Anna Lomakina
Directing — Script Supervisor: Rachael Gillson
Directing — Second Assistant Director: Maria Travis
Directing — Second Assistant Director: Matt Fennell
Editing — Assistant Editor: Avram Dodson
Editing — Assistant Editor: Brian Gates
Editing — Dialogue Editor: Luciano Vignola
Editing — Editor: Jeffrey Wolf
Editing — First Assistant Editor: Kate Pedatella
Lighting — Best Boy Electric: Dan Torres
Lighting — Electrician: Maria Montessori
Lighting — Gaffer: Daniele Napolitano
Lighting — Gaffer: Danny April
Production — Associate Producer: Anthony Cirurgiao
Production — Associate Producer: Brooke Devine
Production — Associate Producer: Christopher K. Edwards
Production — Associate Producer: Lisa Rees Henderson
Production — Associate Producer: Meaghan Wilbur
Production — Associate Producer: Mogul
Production — Casting: Adrienne Stern
Production — Casting Assistant: Ellie Boren
Production — Casting Assistant: Kathleen Hanley
Production — Co-Executive Producer: David France
Production — Co-Executive Producer: Jan Miller Corran
Production — Co-Executive Producer: Joy A. Tomchin
Production — Co-Executive Producer: Tracy Scott Nadler
Production — Co-Executive Producer: Walter J. Wiacek
Production — Co-Producer: Andrew J.D. Hauser
Production — Consulting Producer: Jenni Olson
Production — Consulting Producer: Maryam Keshavarz
Production — Consulting Producer: Rose Troche
Production — Executive Producer: Abraham Brown
Production — Executive Producer: Jim Lande
Production — Executive Producer: Jim Stephens
Production — Line Producer: Meghan-Michelle German
Production — Local Casting: Nathan Summerlin
Production — Producer: Jessica Caldwell
Production — Producer: L.A. Teodosio
Production — Producer: Michel Merkt
Production — Production Coordinator: Ashley Mercado
Production — Production Coordinator: Charles Miller
Production — Unit Production Manager: Electra Stratigaki
Sound — Music Editor: William Stanbro
Sound — Music Supervisor: Bianca Grimshaw
Sound — Original Music Composer: Gingger Shankar
Sound — Sound Designer: Ruy Garcia
Sound — Sound Effects Editor: Hugo de la Cerda
Sound — Sound Mixer: Artem Kulakov
Sound — Sound Mixer: Dan Bricker
Sound — Supervising ADR Editor: Luciano Vignola
Visual Effects — VFX Production Coordinator: Emely Martinez
Visual Effects — VFX Supervisor: Catherine Tate
Visual Effects — VFX Supervisor: Lucien Harriot
Visual Effects — Visual Effects: Alex Lemke
Visual Effects — Visual Effects Producer: Sasha Houdek-Korellis
Writing — Script Consultant: David Schwab
Writing — Script Consultant: Marie Regan
Writing — Script Consultant: Ted Kroeber
Writing — Writer: Deb Shoval
Writing — Writer: Karolina Waclawiak