Information On The Film Baywatch
All about the movie Baywatch. Get information on the motion picture Baywatch including; genre, directors, producers, stars, supporting actors, ratings, studios and more at IconMovies.net.
Baywatch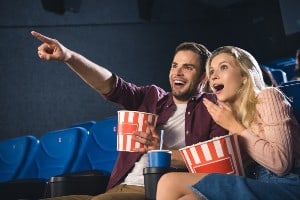 Baywatch Film Information
What's The Movie Baywatch About?
Devoted lifeguard Mitch Buchannon butts heads with a brash new recruit. Together, they uncover a local criminal plot that threatens the future of the Bay.
Don't worry, summer is coming
What's The Genre Of The Baywatch Movie?
Who Stars In The Baywatch Movie?
When Was The Motion Picture Baywatch Released?
What's The Runtime Of The Baywatch Movie?
How Popular Is The Baywatch Movie?
Popularity Rating: 35.638
What Studio(s) Produced The Baywatch Film?
Who Was On The Cast Of The Motion Picture Baywatch?
Who Was On The Crew Of Baywatch The Movie?
Art — Art Department Coordinator: Justin Nathaniel Kistler
Art — Art Direction: Lisa Vasconcellos
Art — Assistant Art Director: Marlie Arnold
Art — Production Design: Shepherd Frankel
Art — Set Decoration: Ben Clerveaux
Art — Set Decoration: Jennifer M. Gentile
Art — Set Decoration: Mariel Dolgicer
Art — Supervising Art Director: Tom Frohling
Camera — Additional Camera: James Baldanza
Camera — Additional Photography: Micky Froehlich
Camera — Camera Operator: Cale Finot
Camera — Camera Operator: Nikhil Paniz
Camera — Director of Photography: Eric Steelberg
Camera — Dolly Grip: Rob Acox
Camera — Dolly Grip: Sean Fisher
Camera — Key Grip: Dave Richardson
Camera — Second Unit Director of Photography: Paul Hughen
Camera — Steadicam Operator: Cedric Martin
Camera — Steadicam Operator: Christopher TJ McGuire
Camera — Steadicam Operator: Geoffrey Haley
Camera — Still Photographer: Frank Masi
Camera — Underwater Director of Photography: Peter Zuccarini
Costume & Make-Up — Assistant Costume Designer: Alexandra Casey
Costume & Make-Up — Costume Design: Dayna Pink
Costume & Make-Up — Costume Supervisor: Stacy Horn
Costume & Make-Up — Hair Department Head: Teressa Hill
Costume & Make-Up — Key Costumer: Carol Quiroz
Costume & Make-Up — Key Hair Stylist: Roma Demartino
Costume & Make-Up — Key Hair Stylist: Steve Battaglia
Costume & Make-Up — Key Makeup Artist: Tammy Ashmore
Costume & Make-Up — Key Set Costumer: Jody Felz
Costume & Make-Up — Key Set Costumer: Natasha Romanow
Costume & Make-Up — Makeup Artist: Merc Arceneaux
Costume & Make-Up — Makeup Department Head: Kimberly Greene
Costume & Make-Up — Seamstress: Kara Talley
Costume & Make-Up — Set Costumer: Amy Gavel
Costume & Make-Up — Set Costumer: Carolina Wong
Costume & Make-Up — Set Costumer: Layne Brightwell
Costume & Make-Up — Set Costumer: Luis G. Reyes
Crew — Special Effects Coordinator: Brandon K. McLaughlin
Crew — Stunts: Casey Adams
Crew — Stunts: Karin Silvestri
Crew — Stunts: Kelly Bellini
Crew — Visual Effects Editor: Tom Barrett
Directing — Director: Seth Gordon
Editing — Dialogue Editor: Benjamin Rauscher
Editing — Dialogue Editor: Robert Troy
Editing — Digital Intermediate: Natasha Leonnet
Editing — Editor: Peter S. Elliot
Lighting — Gaffer: Dan Riffel
Lighting — Gaffer: Frank McGough
Lighting — Rigging Gaffer: Brian Powell
Lighting — Rigging Gaffer: Marc Wostak
Lighting — Rigging Grip: Chris A. Herbert
Lighting — Rigging Grip: Scott Christopher Harmon
Lighting — Rigging Grip: T. Daniel Scaringi
Production — Casting: Brent Caballero
Production — Casting: John Papsidera
Production — Casting Assistant: Emily Bohbrink
Production — Casting Associate: Deanna Brigidi
Production — Co-Producer: Eli Roth
Production — Co-Producer: Hiram Garcia
Production — Executive Producer: Ali Bell
Production — Executive Producer: Dana Goldberg
Production — Executive Producer: Dany Garcia
Production — Executive Producer: David Ellison
Production — Executive Producer: Don Granger
Production — Executive Producer: Dwayne Johnson
Production — Executive Producer: Joe Medjuck
Production — Executive Producer: Louise Rosner-Meyer
Production — Executive Producer: Mary Rohlich
Production — Executive Producer: Michael Berk
Production — Executive Producer: Michele Berk
Production — Executive Producer: Tom Pollock
Production — Producer: Beau Flynn
Production — Producer: Douglas Schwartz
Production — Producer: Gregory J. Bonann
Production — Producer: Ivan Reitman
Production — Producer: Michael Berk
Sound — Boom Operator: Rob Disner
Sound — Boom Operator: Tom Caton
Sound — Foley: Catherine Harper
Sound — Foley: Katherine Rose
Sound — Foley Editor: Christopher Flick
Sound — Music Editor: Brent Brooks
Sound — Music Editor: Dane Leon
Sound — Music Supervisor: Dana Sano
Sound — Original Music Composer: Christopher Lennertz
Sound — Sound Effects Editor: Jamey Scott
Sound — Sound Effects Editor: Joe Iemola
Sound — Sound Effects Editor: Marc Glassman
Sound — Sound Re-Recording Mixer: Anna Behlmer
Sound — Sound Re-Recording Mixer: Elmo Weber
Sound — Sound Re-Recording Mixer: Terry Porter
Sound — Supervising ADR Editor: Ulrika Akander
Sound — Supervising Music Editor: Todd Bozung
Visual Effects — 3D Artist: Aaron Colman-Hayes
Visual Effects — Animation: Bibi Fontana
Visual Effects — Animation: David Gimenez
Visual Effects — Animation: Maria Juliana Caicedo
Visual Effects — Animation: Victor Perez
Visual Effects — Special Effects Supervisor: Elia P. Popov
Visual Effects — VFX Editor: Ian Hopperton
Visual Effects — Visual Effects Coordinator: David W. Brown Jr.
Visual Effects — Visual Effects Coordinator: Nicky Rhea De Souza
Visual Effects — Visual Effects Designer: Greg Strause
Visual Effects — Visual Effects Producer: Mare McIntosh
Visual Effects — Visual Effects Producer: Michael Zavala
Visual Effects — Visual Effects Supervisor: Colin Strause
Visual Effects — Visual Effects Supervisor: Joel Sevilla
Writing — Screenplay: Damian Shannon
Writing — Screenplay: Mark Swift
Writing — Story: Ben Garant
Writing — Story: David Ronn
Writing — Story: Jay Scherick
Writing — Story: Thomas Lennon