Information On The Film Ben-Hur
All about the movie Ben-Hur. Get information on the motion picture Ben-Hur including; genre, directors, producers, stars, supporting actors, ratings, studios and more at IconMovies.net.
Ben-Hur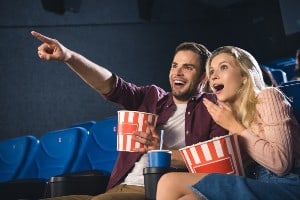 Ben-Hur Film Information
What's The Movie Ben-Hur About?
Ben-Hur is a 1959 epic film directed by William Wyler, the third film version of Civil War vet Lew Wallace's 1880 novel Ben-Hur: A Tale of the Christ. It premiered at Loew's State Theatre in New York City on November 18, 1959. The movie's reputation as a classic is primarily based on two spectacular action sequences: the great chariot race and a Roman naval battle, along with lavish production values and strong performances. The plot of Ben Hur revolves around a Jewish prince who is betrayed and sent into slavery by a Roman friend and how he regains his freedom and comes back for revenge. However, instead he finds redemption in Christ, the theme is ultimately about being saved in the Christian sense. The film went on to win a record of eleven Academy Awards, including Best Picture and Best Actor (Charlton Heston as Ben Hur). This record-setting Oscars sweep has since been equaled by Titanic in 1998 and The Lord of the Rings: The Return of the King in 2004, but never broken.
The entertainment experience of a lifetime.
What's The Genre Of The Ben-Hur Movie?
Genres: Action, Adventure, Drama, History
Who Stars In The Ben-Hur Movie?
When Was The Motion Picture Ben-Hur Released?
Released: December 26, 1959
What's The Runtime Of The Ben-Hur Movie?
How Popular Is The Ben-Hur Movie?
Popularity Rating: 14.320
What Studio(s) Produced The Ben-Hur Film?
Who Was On The Cast Of The Motion Picture Ben-Hur?
Who Was On The Crew Of Ben-Hur The Movie?
Art — Art Direction: Edward C. Carfagno
Art — Art Direction: William A. Horning
Art — Assistant Art Director: Ken Adam
Art — Painter: Italo Tomassi
Art — Production Design: Vittorio Valentini
Art — Set Decoration: Hugh Hunt
Camera — Additional Photography: Harold E. Wellman
Camera — Additional Photography: Piero Portalupi
Camera — Director of Photography: Robert Surtees
Camera — First Assistant Camera: Edward Wahrman
Costume & Make-Up — Costume Design: Elizabeth Haffenden
Costume & Make-Up — Hair Setup: Gabriella Borzelli
Costume & Make-Up — Makeup Artist: Charles E. Parker
Crew — Additional Writing: Christopher Fry
Crew — Additional Writing: Maxwell Anderson
Crew — Additional Writing: S.N. Behrman
Crew — Sound Recordist: Sash Fisher
Crew — Sound Recordist: William Steinkamp
Crew — Special Effects: Doug Hubbard
Crew — Special Effects: Umberto Dessena
Crew — Stunts: David Sharpe
Crew — Stunts: Eddie Jauregui
Crew — Stunts: Jerry Brown
Crew — Stunts: Mickey Gilbert
Crew — Stunts: Tap Canutt
Directing — Assistant Director: Alberto Cardone
Directing — Director: William Wyler
Editing — Additional Editing: Margaret Booth
Editing — Color Timer: Charles K. Hagedon
Editing — Color Timer: Joan Bridge
Editing — Editor: John D. Dunning
Editing — Editor: Ralph E. Winters
Editing — Editorial Services: Fredric Steinkamp
Production — Casting: Irene Howard
Production — Executive Producer: Sol C. Siegel
Production — Producer: Sam Zimbalist
Production — Producer: William Wyler
Production — Production Manager: Dave Friedman
Production — Production Manager: Henry Henigson
Production — Production Manager: J.J. Cohn
Production — Unit Production Manager: Edward Woehler
Sound — Orchestrator: Eugene Zador
Sound — Original Music Composer: Miklos Rozsa
Sound — Recording Supervision: Franklin Milton
Sound — Supervising Sound Editor: Van Allen James
Visual Effects — Visual Effects: A. Arnold Gillespie
Visual Effects — Visual Effects: R.A. MacDonald
Writing — Novel: Lew Wallace
Writing — Screenplay: Karl Tunberg
Writing — Storyboard: Harold Michelson
Writing — Writer: Gore Vidal