Information On The Film Big Game
All about the movie Big Game. Get information on the motion picture Big Game including; genre, directors, producers, stars, supporting actors, ratings, studios and more at IconMovies.net.
Big Game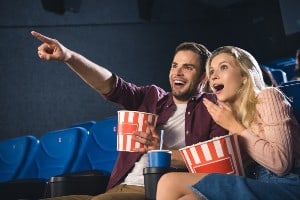 Big Game Film Information
What's The Movie Big Game About?
Air Force One is shot down by terrorists, leaving the President of the United States stranded in the wilderness. 13-year old Oskari is also in that wilderness, on a hunting mission to prove his maturity to his kinsfolk by tracking down a deer, but instead discovers the President in an escape pod. With the terrorists closing in to capture their prize, the unlikely duo team up to escape their hunters.
What's The Genre Of The Big Game Movie?
Genres: Action, Adventure, Thriller
Who Stars In The Big Game Movie?
When Was The Motion Picture Big Game Released?
Released: September 5, 2014
What's The Runtime Of The Big Game Movie?
How Popular Is The Big Game Movie?
What Studio(s) Produced The Big Game Film?
Altitude Film Entertainment, Bavaria Film Partners, Egoli Tossell Film, Film House Germany, Head Gear Films, Ketchup Entertainment, Metrol Technology, Subzero Film Entertainment, VisionPlus Fund I, Waterstone Entertainment
Finland, Germany, United Kingdom
Who Was On The Cast Of The Motion Picture Big Game?
Who Was On The Crew Of Big Game The Movie?
Art — Art Department Coordinator: Peter Ackermann
Art — Art Direction: Hucky Hornberger
Art — Painter: Dominik Reindl
Art — Production Design: Christian Eisele
Art — Property Master: Benjamin Speiswinkel
Camera — Aerial Camera: Richard Roles
Camera — Aerial Director of Photography: Ville Hyvonen
Camera — Camera Operator: Thomas Gottschalk
Camera — Director of Photography: Mika Orasmaa
Camera — Dolly Grip: Clemens Bachmann
Camera — Helicopter Camera: Ville Hyvonen
Camera — Helicopter Camera: Ville Vellend
Camera — Steadicam Operator: Marcus Pohlus
Camera — Still Photographer: Stephanie Kulbach
Camera — Underwater Camera: Daniel Reger
Costume & Make-Up — Costume Design: Mo Vorwerck
Costume & Make-Up — Key Makeup Artist: Tatjana Luckdorf
Costume & Make-Up — Makeup Artist: Annika Rahner
Costume & Make-Up — Makeup Designer: Salla Yli-Luopa
Crew — Fight Choreographer: Jaymes Butler
Crew — Pilot: Maria Missios
Crew — Special Effects Coordinator: Konsta Mannerheimo
Crew — Stunt Coordinator: Torsten Jerabek
Directing — Director: Jalmari Helander
Directing — First Assistant Director: Jochen Gosch
Editing — Editor: Iikka Hesse
Lighting — Gaffer: Uwe Greiner
Production — Associate Producer: Frank Lehmann
Production — Associate Producer: Judy Tossell
Production — Associate Producer: Klemens Hallmann
Production — Associate Producer: Mohammed Hans Dastmaltchi
Production — Casting: Hanna Hansen
Production — Casting: Silke Koch
Production — Executive Producer: Alex Garland
Production — Executive Producer: Christian Angermayer
Production — Executive Producer: Compton Ross
Production — Executive Producer: Jari Tuovinen
Production — Executive Producer: Markus R. Vogelbacher
Production — Executive Producer: Phil Hunt
Production — Executive Producer: Yasin Qureshi
Production — Location Manager: Arno Sieberger
Production — Producer: Andy Mayson
Production — Producer: Jens Meurer
Production — Producer: Petri Jokiranta
Production — Producer: Will Clarke
Sound — Boom Operator: Simjon Spengler
Sound — Foley: Heikki Kossi
Sound — Foley: Pietu Korhonen
Sound — Original Music Composer: Juri Seppa
Sound — Original Music Composer: Miska Seppa
Sound — Sound Designer: Timo Anttila
Sound — Sound Designer: Tuomas Seppanen
Sound — Sound Editor: Erno Kumpulainen
Visual Effects — Animation Supervisor: Christian Kratzert
Visual Effects — VFX Supervisor: Jan Krupp
Visual Effects — Visual Effects Supervisor: Jan-Hilmar Petersen
Writing — Writer: Jalmari Helander