Information On The Film Birdman
All about the movie Birdman. Get information on the motion picture Birdman including; genre, directors, producers, stars, supporting actors, ratings, studios and more at IconMovies.net.
Birdman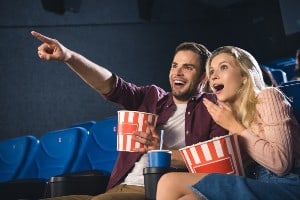 Birdman Film Information
What's The Movie Birdman About?
A fading actor best known for his portrayal of a popular superhero attempts to mount a comeback by appearing in a Broadway play. As opening night approaches, his attempts to become more altruistic, rebuild his career, and reconnect with friends and family prove more difficult than expected.
or (The Unexpected Virtue of Ignorance)
What's The Genre Of The Birdman Movie?
Who Stars In The Birdman Movie?
When Was The Motion Picture Birdman Released?
Released: August 27, 2014
What's The Runtime Of The Birdman Movie?
How Popular Is The Birdman Movie?
Popularity Rating: 18.193
What Studio(s) Produced The Birdman Film?
Who Was On The Cast Of The Motion Picture Birdman?
Who Was On The Crew Of Birdman The Movie?
Art — Art Department Coordinator: Gay Howard
Art — Art Direction: Stephen H. Carter
Art — Assistant Art Director: Chris Shriver
Art — Assistant Art Director: David Meyer
Art — Construction Coordinator: Joseph Alfieri
Art — Leadman: Gerald DeTitta
Art — Production Design: Kevin Thompson
Art — Set Decoration: George DeTitta Jr.
Camera — Additional Photography: Rodrigo Prieto
Camera — Director of Photography: Emmanuel Lubezki
Camera — Steadicam Operator: Chris Haarhoff
Camera — Still Photographer: Alison Cohen Rosa
Camera — Still Photographer: Atsushi Nishijima
Costume & Make-Up — Costume Design: Albert Wolsky
Costume & Make-Up — Costume Supervisor: Marcia Patten
Costume & Make-Up — Hairstylist: Jerry Popolis
Costume & Make-Up — Hairstylist: Kat Drazen
Costume & Make-Up — Makeup Artist: Rondi Scott
Costume & Make-Up — Makeup Department Head: Judy Chin
Crew — Property Master: Martin Lasowitz
Crew — Sound Recordist: Bradford Bell
Crew — Sound Recordist: Mark Purcell
Crew — Sound Recordist: Sean Madsen
Crew — Special Effects Coordinator: Johann Kunz
Crew — Stunt Coordinator: Stephen A. Pope
Crew — Transportation Coordinator: Daniel Matthews
Crew — Unit Publicist: Emma Cooper
Crew — Visual Effects Editor: Francis Clement
Directing — Director: Alejandro Gonzalez Inarritu
Directing — Script Supervisor: Eva Z. Cabrera
Editing — Dialogue Editor: Albert Gasser
Editing — Dialogue Editor: Glynna Grimala
Editing — Digital Intermediate: Bob Schneider
Editing — Digital Intermediate: Michael Dillon
Editing — Editor: Douglas Crise
Editing — Editor: Stephen Mirrione
Editing — First Assistant Editor: Corey Bayes
Lighting — Gaffer: Robert Sciretta
Lighting — Rigging Gaffer: Thomas O'Connor
Production — Associate Producer: Alexander Dinelaris
Production — Associate Producer: Christina Won
Production — Associate Producer: Drew P. Houpt
Production — Associate Producer: Nicolas Giacobone
Production — Casting: Francine Maisler
Production — Executive Producer: Christopher Woodrow
Production — Executive Producer: Molly Conners
Production — Executive Producer: Sarah E. Johnson
Production — Producer: Alejandro Gonzalez Inarritu
Production — Producer: Arnon Milchan
Production — Producer: James W. Skotchdopole
Production — Producer: John Lesher
Sound — ADR & Dubbing: Michele Perrone
Sound — ADR & Dubbing: Michelle Pazer
Sound — ADR & Dubbing: Thierry J. Couturier
Sound — Foley: Catherine Harper
Sound — Foley: Gary A. Hecker
Sound — Foley: Gary Marullo
Sound — Foley: Jeffrey Wilhoit
Sound — Music Editor: Martin Hernandez
Sound — Music Editor: Will Kaplan
Sound — Original Music Composer: Antonio Sanchez
Sound — Sound Designer: Aaron Glascock
Sound — Sound Designer: Jeremy Peirson
Sound — Sound Designer: Martin Hernandez
Sound — Sound Effects Editor: Roland N. Thai
Sound — Sound Re-Recording Mixer: Bill Meadows
Sound — Sound Re-Recording Mixer: Frank A. Montano
Sound — Sound Re-Recording Mixer: Jon Taylor
Sound — Sound Re-Recording Mixer: Skip Lievsay
Sound — Sound Re-Recording Mixer: Tom Ozanich
Visual Effects — Visual Effects Producer: Isabelle Langlois
Visual Effects — Visual Effects Producer: Ivy Agregan
Visual Effects — Visual Effects Supervisor: Ara Khanikian
Writing — Screenplay: Alejandro Gonzalez Inarritu
Writing — Screenplay: Alexander Dinelaris
Writing — Screenplay: Armando Bo
Writing — Screenplay: Nicolas Giacobone