Information On The Film Byzantium
All about the movie Byzantium. Get information on the motion picture Byzantium including; genre, directors, producers, stars, supporting actors, ratings, studios and more at IconMovies.net.
Byzantium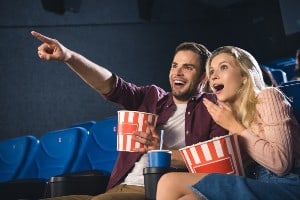 Byzantium Film Information
What's The Movie Byzantium About?
Two mysterious women seek refuge in a run-down coastal resort. Clara meets lonely Noel, who provides shelter in his deserted guesthouse, Byzantium. Schoolgirl Eleanor befriends Frank and tells him their lethal secret. They were born 200 years ago and survive on human blood. As knowledge of their secret spreads, their past catches up on them with deathly consequence.
Irresistible. Immoral. Immortal.
What's The Genre Of The Byzantium Movie?
Genres: Drama, Fantasy, Thriller
Who Stars In The Byzantium Movie?
When Was The Motion Picture Byzantium Released?
Released: September 9, 2012
What's The Runtime Of The Byzantium Movie?
How Popular Is The Byzantium Movie?
What Studio(s) Produced The Byzantium Film?
Who Was On The Cast Of The Motion Picture Byzantium?
Who Was On The Crew Of Byzantium The Movie?
Art — Art Direction: Crispian Sallis
Art — Art Direction: Martin Goulding
Art — Assistant Art Director: Louise Mathews
Art — Production Design: Simon Elliott
Art — Sculptor: Edwin Ryan
Art — Sculptor: Graeme Bird
Art — Supervising Art Director: Bill Crutcher
Camera — Camera Operator: Fionn Comerford
Camera — Camera Operator: Sean Bobbitt
Camera — Director of Photography: Sean Bobbitt
Camera — Steadicam Operator: Paul Edwards
Camera — Still Photographer: Christopher Raphael
Camera — Still Photographer: Patrick Redmond
Costume & Make-Up — Costume Design: Consolata Boyle
Costume & Make-Up — Costume Supervisor: Marion Weise
Costume & Make-Up — Hairstylist: Lorraine Glynn
Costume & Make-Up — Hairstylist: Orla Carrol
Costume & Make-Up — Makeup Artist: Lynn Johnson
Costume & Make-Up — Wigmaker: Alex Rouse
Crew — Property Master: Paul Hedges
Crew — Sound Recordist: Brendan Deasy
Crew — Special Effects Coordinator: Kevin Byrne
Crew — Stunt Coordinator: Donal O'Farrell
Crew — Stunts: Belinda McGinley
Crew — Stunts: Heather Phillips
Crew — Stunts: Sian Milne
Crew — Unit Publicist: Vicky Grayson
Crew — Video Assist Operator: Conor Lynch
Crew — Video Assist Operator: James Starr
Crew — Visual Effects Editor: Cian O'Laoi
Directing — Director: Neil Jordan
Editing — Dialogue Editor: Sam Auguste
Editing — Editor: Tony Lawson
Editing — First Assistant Editor: Jamie Turpin
Lighting — Gaffer: Brian Beaumont
Lighting — Gaffer: Noel Cullen
Production — Casting: Susie Figgis
Production — Location Manager: Casper Mills
Production — Location Manager: Colm Nolan
Production — Location Manager: Maria O'Connor
Production — Producer: Alan Moloney
Production — Producer: Elizabeth Karlsen
Production — Producer: Sam Englebardt
Production — Producer: Stephen Woolley
Production — Producer: William D. Johnson
Production — Production Manager: Mary Alleguen
Production — Production Manager: Rachel Neale
Sound — ADR & Dubbing: Colin Ritchie
Sound — Music: Javier Navarrete
Sound — Music Editor: Michael Connell
Sound — Sound Re-Recording Mixer: Paul Cotterell
Sound — Supervising Sound Editor: Mark Auguste
Visual Effects — Visual Effects Producer: Ilona Blyth
Visual Effects — Visual Effects Producer: Lucy Tanner
Visual Effects — Visual Effects Supervisor: Mark Nelmes
Visual Effects — Visual Effects Supervisor: Tom Wood
Writing — Screenplay: Moira Buffini
Writing — Teleplay: Moira Buffini