Information On The Film Career
All about the movie Career. Get information on the motion picture Career including; genre, directors, producers, stars, supporting actors, ratings, studios and more at IconMovies.net.
Career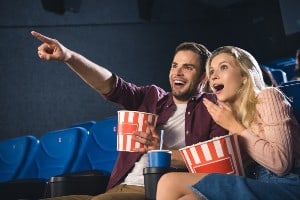 Career Film Information
What's The Movie Career About?
Playwright James Lee adapted his off-Broadway play for the screen in this high-strung adaptation, directed by Joseph Anthony. In this simplistic, backroom show-business-success saga, Anthony Franciosa plays Sam, a struggling young actor who will forsake his family and take any type of menial job in order to become a Broadway star. Dean Martin is on hand as Maury, an aspiring director also trying to claw his way up the ladder of success. When Maury gets his big break, Sam wants a part in his show, but when Maury, who is unwilling to cast Sam in the production, turns down Sam's request, Sam seduces and marries Maury's girlfriend (Shirley MacLaine). In spite of everything, Maury wants his girl back, and Sam agrees to a divorce on the stipulation that Maury cast him as the star in his next show. Once again, Maury reneges and, before Sam can exact his revenge, Uncle Sam comes to the rescue and he is drafted into the army.
What's The Genre Of The Career Movie?
Who Stars In The Career Movie?
When Was The Motion Picture Career Released?
Released: October 8, 1959
What's The Runtime Of The Career Movie?
How Popular Is The Career Movie?
What Studio(s) Produced The Career Film?
Who Was On The Cast Of The Motion Picture Career?
Who Was On The Crew Of Career The Movie?
Art — Art Direction: Hal Pereira
Art — Art Direction: Walter H. Tyler
Art — Set Decoration: Arthur Krams
Art — Set Decoration: Sam Comer
Camera — Director of Photography: Joseph LaShelle
Costume & Make-Up — Costume Design: Edith Head
Directing — Director: Joseph Anthony
Editing — Editor: Warren Low
Production — Associate Producer: Paul Nathan
Production — Producer: Hal B. Wallis
Sound — Original Music Composer: Franz Waxman
Writing — Novel: Philip Stong
Writing — Screenplay: James Lee
Writing — Theatre Play: James Lee
Writing — Writer: Bert Granet
Writing — Writer: Dalton Trumbo