Information On The Film Cargo
All about the movie Cargo. Get information on the motion picture Cargo including; genre, directors, producers, stars, supporting actors, ratings, studios and more at IconMovies.net.
Cargo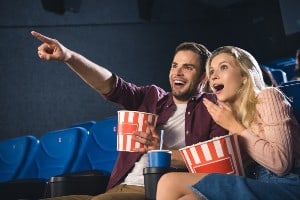 Cargo Film Information
What's The Movie Cargo About?
The story of CARGO takes place on rusty space-freighter KASSANDRA on its way to Station 42. The young medic LAURA is the only one awake on board while the rest of the crew lies frozen in hibernation sleep. In 4 months will Laura's shift be over.
What's The Genre Of The Cargo Movie?
Genres: Mystery, Science Fiction, Thriller
Who Stars In The Cargo Movie?
When Was The Motion Picture Cargo Released?
Released: September 24, 2009
What's The Runtime Of The Cargo Movie?
How Popular Is The Cargo Movie?
What Studio(s) Produced The Cargo Film?
Who Was On The Cast Of The Motion Picture Cargo?
Who Was On The Crew Of Cargo The Movie?
Art — Art Direction: Gerald Damovsky
Art — Art Direction: Ivan Engler
Art — Production Design: Matthias Noger
Camera — Director of Photography: Ralph Baetschmann
Camera — Steadicam Operator: Brian D. Goff
Costume & Make-Up — Costume Design: Rudolf Jost
Costume & Make-Up — Makeup Artist: Tanja Koller
Directing — Director: Ivan Engler
Directing — Director: Ralph Etter
Directing — Script Supervisor: Fabienne Helfer
Editing — Editor: Bastian Ahrens
Editing — Editor: Ivan Engler
Editing — Editor: Timo Fritsche
Lighting — Gaffer: David Satz
Production — Casting: Ruth Hirschfeld
Production — Executive Producer: Daniel Wolfisberg
Production — Executive Producer: Karin G. Dietrich
Production — Executive Producer: Michael Egli
Production — Executive Producer: Philippe van Doornick
Production — Executive Producer: Ralph Dietrich
Production — Producer: Marcel Wolfisberg
Sound — Original Music Composer: Fredrik Stromberg
Sound — Sound Designer: Manu Gerber
Sound — Sound Designer: Nadin Hadorn
Sound — Sound Designer: Tilman Hahn
Sound — Sound Re-Recording Mixer: Stephan Konken
Sound — Sound Re-Recording Mixer: Thomas Knop
Visual Effects — Visual Effects Supervisor: Michael Scialpi
Writing — Author: Arnold Bucher
Writing — Screenplay: Arnold Bucher
Writing — Screenplay: Ivan Engler
Writing — Screenplay: Johnny Hartmann
Writing — Screenplay: Patrik Steinmann
Writing — Screenplay: Thilo Roscheisen