Information On The Film Case 39
All about the movie Case 39. Get information on the motion picture Case 39 including; genre, directors, producers, stars, supporting actors, ratings, studios and more at IconMovies.net.
Case 39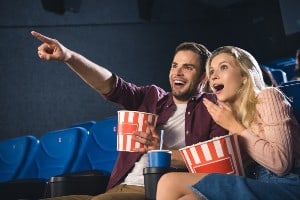 Case 39 Film Information
What's The Movie Case 39 About?
In her many years as a social worker, Emily Jenkins believes she has seen it all, until she meets 10-year-old Lilith and the girl's cruel parents. Emily's worst fears are confirmed when the parents try to harm the child, and so Emily assumes custody of Lilith while she looks for a foster family. However, Emily soon finds that dark forces surround the seemingly innocent girl, and the more she tries to protect Lilith, the more horrors she encounters.
Some cases should never be opened.
What's The Genre Of The Case 39 Movie?
Genres: Horror, Mystery, Thriller
Who Stars In The Case 39 Movie?
When Was The Motion Picture Case 39 Released?
Released: August 13, 2009
What's The Runtime Of The Case 39 Movie?
How Popular Is The Case 39 Movie?
What Studio(s) Produced The Case 39 Film?
Who Was On The Cast Of The Motion Picture Case 39?
Who Was On The Crew Of Case 39 The Movie?
Art — Art Department Coordinator: Carie Wallis
Art — Art Direction: Ross Dempster
Art — Assistant Art Director: John Burke
Art — Construction Coordinator: Peter Grace
Art — Greensman: Travis J. Brooks
Art — Lead Painter: Jason Claridge
Art — Production Design: John Willett
Art — Set Decoration: Andrea French
Camera — Camera Operator: Harvey LaRocque
Camera — Camera Operator: Karl Herrmann
Camera — Director of Photography: Hagen Bogdanski
Camera — Helicopter Camera: Hans Bjerno
Camera — Steadicam Operator: David Crone
Camera — Steadicam Operator: Jim Van Dijk
Camera — Still Photographer: Kimberly French
Camera — Underwater Camera: Ian Seabrook
Costume & Make-Up — Costume Design: Monique Prudhomme
Crew — CG Supervisor: Chris Wells
Crew — CG Supervisor: Craig Calvert
Crew — Makeup Effects: Toby Lindala
Crew — Property Master: Grant Swain
Crew — Scenic Artist: Steve Reintjes
Crew — Special Effects Coordinator: Bob Comer
Crew — Stunt Coordinator: Marny Eng
Crew — Transportation Coordinator: John O'Toole
Crew — Unit Publicist: Julia Frittaion
Crew — Visual Effects Editor: Collette Nunes
Crew — Visual Effects Editor: Paul Furminger
Directing — Director: Christian Alvart
Directing — Script Supervisor: Danielle de Smit
Editing — Dialogue Editor: Robert Troy
Editing — Editor: Mark Goldblatt
Editing — First Assistant Editor: Steve Ansell
Editing — First Assistant Editor: Yvonne Valdez
Production — Casting: Randi Hiller
Production — Casting: Sarah Finn
Production — Location Manager: Danny McWilliams
Production — Producer: Alix Madigan
Production — Producer: Kevin Misher
Production — Producer: Lisa Bruce
Production — Producer: Scott Thaler
Production — Producer: Steve Golin
Production — Production Manager: Wayne Bennett
Sound — ADR & Dubbing: David A. Cohen
Sound — Foley: Robin Harlan
Sound — Foley: Sarah Monat
Sound — Music Editor: Lisa Jaime
Sound — Original Music Composer: Michl Britsch
Sound — Sound Designer: Ronald Eng
Sound — Sound Effects Editor: Doug Jackson
Sound — Sound Effects Editor: Steve Tushar
Sound — Sound Re-Recording Mixer: Daniel J. Leahy
Sound — Supervising Sound Editor: Ronald Eng
Visual Effects — Animation Supervisor: Joshua Cordes
Visual Effects — Visual Effects Producer: Chris Roff
Visual Effects — Visual Effects Producer: Shauna Bryn
Visual Effects — Visual Effects Producer: Thomas Nittmann
Visual Effects — Visual Effects Supervisor: Chris Watts
Visual Effects — Visual Effects Supervisor: David Sosalla
Visual Effects — Visual Effects Supervisor: Edson Williams
Visual Effects — Visual Effects Supervisor: Erik Liles
Visual Effects — Visual Effects Supervisor: Steven Hodgson
Writing — Writer: Ray Wright