Information On The Film Centurion
All about the movie Centurion. Get information on the motion picture Centurion including; genre, directors, producers, stars, supporting actors, ratings, studios and more at IconMovies.net.
Centurion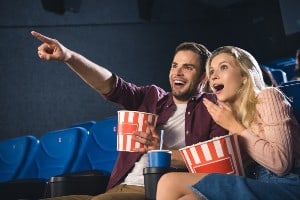 Centurion Film Information
What's The Movie Centurion About?
Britain, A.D. 117. Quintus Dias, the sole survivor of a Pictish raid on a Roman frontier fort, marches north with General Virilus' legendary Ninth Legion, under orders to wipe the Picts from the face of the Earth and destroy their leader, Gorlacon.
History is written in blood
What's The Genre Of The Centurion Movie?
Genres: Action, Adventure, Drama
Who Stars In The Centurion Movie?
When Was The Motion Picture Centurion Released?
Released: February 15, 2010
What's The Runtime Of The Centurion Movie?
How Popular Is The Centurion Movie?
Popularity Rating: 13.009
What Studio(s) Produced The Centurion Film?
Who Was On The Cast Of The Motion Picture Centurion?
Who Was On The Crew Of Centurion The Movie?
Art — Art Direction: Andy Thomson
Art — Greensman: Jon Marson
Art — Production Design: Simon Bowles
Art — Set Decoration: Zoe Smith
Art — Supervising Art Director: Jason Knox-Johnston
Camera — Camera Intern: Si Bell
Camera — Camera Operator: Jamie Hicks
Camera — Camera Operator: Rodrigo Gutierrez
Camera — Director of Photography: Sam McCurdy
Camera — Helicopter Camera: Adam Dale
Camera — Helicopter Camera: John Marzano
Camera — Still Photographer: Jay Maidment
Costume & Make-Up — Costume Design: Keith Madden
Costume & Make-Up — Costume Supervisor: Gabrielle Spanswick
Costume & Make-Up — Costume Supervisor: Janine Marr
Costume & Make-Up — Hairstylist: Tahira Herold
Costume & Make-Up — Makeup Artist: Jana Carboni
Costume & Make-Up — Makeup Artist: Lizzie Lawson
Costume & Make-Up — Makeup Artist: Monica MacDonald
Costume & Make-Up — Wigmaker: Orlando Bassi
Crew — Makeup Effects: Paul Hyett
Crew — Prop Maker: Edward Griffiths
Crew — Property Master: Muffin Green
Crew — Second Unit Cinematographer: Balazs Bolygo
Crew — Sound Recordist: John Hayes
Crew — Stunt Coordinator: Paul Herbert
Directing — Director: Neil Marshall
Directing — Script Supervisor: Anwen Bull
Directing — Script Supervisor: Caroline O'Reilly
Directing — Script Supervisor: Sylvia Parker
Editing — Dialogue Editor: Howard Halsall
Editing — Dialogue Editor: Michael Maroussas
Editing — Digital Intermediate: Stephen Garrett
Editing — Digital Intermediate: Todd Kleparski
Editing — Editor: Chris Gill
Production — Casting: Debbie McWilliams
Production — Executive Producer: Cameron McCracken
Production — Executive Producer: Francois Ivernel
Production — Executive Producer: Paul Smith
Production — Line Producer: Andy Stebbing
Production — Location Manager: Mark Grimwade
Production — Location Manager: Matt Jones
Production — Producer: Christian Colson
Production — Producer: Diarmuid McKeown
Production — Producer: Ivana Mackinnon
Production — Producer: Robert Jones
Production — Production Manager: Cass Marks
Production — Publicist: Ian Thomson
Sound — ADR & Dubbing: Howard Halsall
Sound — ADR & Dubbing: Michael Maroussas
Sound — Foley: Jason Swanscott
Sound — Foley: Peter Burgis
Sound — Music Editor: Christoph Bauschinger
Sound — Original Music Composer: Ilan Eshkeri
Sound — Sound Designer: Matthew Collinge
Sound — Sound Designer: Paul Carter
Sound — Sound Re-Recording Mixer: Jamie Roden
Sound — Sound Re-Recording Mixer: Mark Paterson
Sound — Supervising Sound Editor: Danny Sheehan
Visual Effects — Visual Effects Producer: Sean Wheelan
Visual Effects — Visual Effects Supervisor: Jacob Otterstrom
Writing — Writer: Neil Marshall