Information On The Film Cleopatra
All about the movie Cleopatra. Get information on the motion picture Cleopatra including; genre, directors, producers, stars, supporting actors, ratings, studios and more at IconMovies.net.
Cleopatra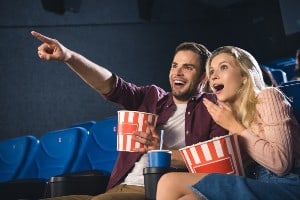 Cleopatra Film Information
What's The Movie Cleopatra About?
Historical epic. The triumphs and tragedy of the Egyptian queen, Cleopatra.The winner of four Oscars, this epic saga of love, greed and betrayal stars Elizabeth Taylor as the passionate and ambitious Egyptian queen who's determined to hold on to the throne and seduces the Roman emperor Julius Caesar (Rex Harrison). When Caesar is murdered, she redirects her attentions to his general, Marc Antony (Richard Burton), who vows to take power -- but Caesar's successor (Roddy McDowall) has other plans.
The motion picture the world has been waiting for!
What's The Genre Of The Cleopatra Movie?
Genres: Drama, History, Romance
Who Stars In The Cleopatra Movie?
When Was The Motion Picture Cleopatra Released?
What's The Runtime Of The Cleopatra Movie?
How Popular Is The Cleopatra Movie?
What Studio(s) Produced The Cleopatra Film?
Who Was On The Cast Of The Motion Picture Cleopatra?
Who Was On The Crew Of Cleopatra The Movie?
Art — Art Direction: Boris Juraga
Art — Art Direction: Elven Webb
Art — Art Direction: Herman A. Blumenthal
Art — Art Direction: Hilyard M. Brown
Art — Art Direction: Jack Martin Smith
Art — Art Direction: Maurice Pelling
Art — Assistant Art Director: Don Picton
Art — Production Design: John DeCuir
Art — Set Decoration: Paul S. Fox
Art — Set Decoration: Ray Moyer
Art — Set Decoration: Walter M. Scott
Art — Set Designer: Giovanni Natalucci
Camera — Camera Operator: Franco Di Giacomo
Camera — Camera Operator: Gerry Fisher
Camera — Director of Photography: Leon Shamroy
Camera — Still Photographer: Bob Penn
Costume & Make-Up — Costume Design: Renie
Costume & Make-Up — Costume Design: Vittorio Nino Novarese
Costume & Make-Up — Hairstylist: Vivienne Walker
Costume & Make-Up — Makeup Artist: Alberto De Rossi
Crew — Choreographer: Hermes Pan
Crew — Scenic Artist: Ferdinand Bellan
Crew — Sound Recordist: Bernard Freericks
Crew — Sound Recordist: Murray Spivack
Directing — Assistant Director: Fred R. Simpson
Directing — Director: Joseph L. Mankiewicz
Directing — Script Supervisor: Elaine Schreyeck
Editing — Editor: Dorothy Spencer
Production — Executive Producer: Peter Levathes
Production — Producer: Walter Wanger
Production — Production Manager: C.O. Erickson
Production — Production Manager: Forrest E. Johnston
Sound — Original Music Composer: Alex North
Writing — Novel: Carlo Mario Franzero
Writing — Screenplay: Joseph L. Mankiewicz
Writing — Screenplay: Ranald MacDougall
Writing — Screenplay: Sidney Buchman