Information On The Film Clonehunter
All about the movie Clonehunter. Get information on the motion picture Clonehunter including; genre, directors, producers, stars, supporting actors, ratings, studios and more at IconMovies.net.
Clonehunter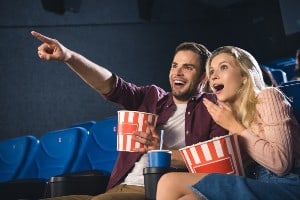 Clonehunter Film Information
What's The Movie Clonehunter About?
2525 A.D. Man has colonized the stars. The wealthy and powerful implant their brains in cloned versions of themselves to gain immortality. As a side-effect, occasionally a clone develops mutant abilities. A clonehunter and his new partner have to track down a clone who threatens to destroy the planet unless the rich man he was cloned for gives him all his wealth.
What's The Genre Of The Clonehunter Movie?
Who Stars In The Clonehunter Movie?
When Was The Motion Picture Clonehunter Released?
Released: January 1, 2009
What's The Runtime Of The Clonehunter Movie?
How Popular Is The Clonehunter Movie?
What Studio(s) Produced The Clonehunter Film?
Who Was On The Cast Of The Motion Picture Clonehunter?
Who Was On The Crew Of Clonehunter The Movie?