Information On The Film Constantine
All about the movie Constantine. Get information on the motion picture Constantine including; genre, directors, producers, stars, supporting actors, ratings, studios and more at IconMovies.net.
Constantine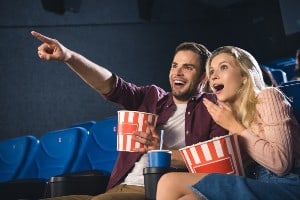 Constantine Film Information
What's The Movie Constantine About?
John Constantine has literally been to Hell and back. When he teams up with a policewoman to solve the mysterious suicide of her twin sister, their investigation takes them through the world of demons and angels that exists beneath the landscape of contemporary Los Angeles.
Hell Wants Him, Heaven Won't Take Him, Earth Needs Him.
What's The Collection The Constantine Movie Belongs to?
What's The Genre Of The Constantine Movie?
Genres: Drama, Fantasy, Horror
Who Stars In The Constantine Movie?
When Was The Motion Picture Constantine Released?
Released: February 8, 2005
What's The Runtime Of The Constantine Movie?
How Popular Is The Constantine Movie?
What Studio(s) Produced The Constantine Film?
Who Was On The Cast Of The Motion Picture Constantine?
Who Was On The Crew Of Constantine The Movie?
Art — Art Department Assistant: Lindsey Gary
Art — Art Department Coordinator: Carla S. Nemec
Art — Art Direction: David Lazan
Art — Assistant Art Director: Jason Sweers
Art — Assistant Art Director: Robert Fechtman
Art — Assistant Art Director: Suzan Wexler
Art — Conceptual Design: Constantine Sekeris
Art — Construction Coordinator: Joe Ondrejko
Art — Construction Foreman: William Gideon
Art — Lead Painter: Leigh-Alexandra Jacob
Art — Painter: Charles Kern
Art — Production Design: Naomi Shohan
Art — Production Illustrator: Harald Belker
Art — Sculptor: Cuitlahuac Morales Velazquez
Art — Set Decoration: Douglas A. Mowat
Art — Set Designer: Stan Tropp
Art — Set Designer: Steven Schwartz
Art — Set Designer: William J. Law III
Art — Standby Painter: Joey Genitempo
Camera — Additional Camera: Seth Kotok
Camera — Additional Photography: Jeff Cutter
Camera — Aerial Director of Photography: Hans Bjerno
Camera — Camera Operator: Mark La Bonge
Camera — Camera Operator: Michael-Ryan Fletchall
Camera — Camera Operator: Timothy Roarke
Camera — Director of Photography: Philippe Rousselot
Camera — First Assistant Camera: Michael Cassidy
Camera — Key Grip: C. Alan Rawlins
Camera — Steadicam Operator: Mark La Bonge
Camera — Still Photographer: Jeff Cutter
Camera — Still Photographer: Richard Foreman Jr.
Costume & Make-Up — Costume Design: Louise Frogley
Costume & Make-Up — Costume Supervisor: Robert Q. Mathews
Costume & Make-Up — Hair Department Head: Susan Germaine
Costume & Make-Up — Hairstylist: Ginger Damon
Costume & Make-Up — Key Hair Stylist: Candace Neal
Costume & Make-Up — Makeup Artist: Barney Burman
Costume & Make-Up — Makeup Artist: Joel Harlow
Costume & Make-Up — Makeup Artist: Robin Slater
Costume & Make-Up — Makeup Artist: Steve Artmont
Costume & Make-Up — Makeup Department Head: Ve Neill
Costume & Make-Up — Set Costumer: Bob Moore Jr.
Costume & Make-Up — Set Costumer: Marina Marit
Costume & Make-Up — Set Costumer: Nancy Smytka
Costume & Make-Up — Set Dressing Artist: Rich Andrade
Crew — Additional Music: Wolfram de Marco
Crew — Carpenter: Daragh Byrne
Crew — CG Supervisor: Mark Shoaf
Crew — Chef: Robert Lamkin
Crew — Craft Service: Raymond Bulinski
Crew — Dialect Coach: Brooks Baldwin
Crew — Dialect Coach: Susan Hegarty
Crew — Digital Effects Supervisor: Randy Goux
Crew — Driver: Mark Valdez
Crew — Loader: April Kelley
Crew — Makeup Effects: Christopher Allen Nelson
Crew — Picture Car Coordinator: Craig Lietzke
Crew — Post Production Assistant: Laraine Moniz
Crew — Post Production Supervisor: Ilyse A. Reutlinger
Crew — Property Master: Kirk Corwin
Crew — Propmaker: Bobby Mara
Crew — Second Unit Cinematographer: Neal Norton
Crew — Set Medic: Lance Mancuso
Crew — Set Production Assistant: Elizabeth C. Camp
Crew — Sound Recordist: Mark Johnston
Crew — Special Effects Coordinator: Allen Hall
Crew — Stand In: Rob McCabe
Crew — Studio Teachers: Judith Jennings
Crew — Stunt Coordinator: R.A. Rondell
Crew — Stunts: Karin Silvestri
Crew — Stunts: Kenny Alexander
Crew — Telecine Colorist: Eric Putz
Crew — Transportation Captain: Randy Burke
Crew — Transportation Co-Captain: Chad Moore
Crew — Transportation Coordinator: Bernice Culbertson
Crew — Transportation Coordinator: Dan Marrow
Crew — Unit Publicist: Paulette Osorio
Crew — Utility Stunts: Mike Justus
Crew — Video Assist Operator: Luciano Blotta
Crew — Visual Effects Editor: Randy Bricker
Directing — Assistant Director: Josh McLaglen
Directing — Director: Francis Lawrence
Editing — Color Timer: Dave Hussey
Editing — Dialogue Editor: Susan Dudeck
Editing — Dialogue Editor: Ulrika Akander
Editing — Digital Intermediate: Erik Rogers
Editing — Digital Intermediate: Nicholas Hasson
Editing — Editor: Wayne Wahrman
Editing — First Assistant Editor: Gordon Antell
Lighting — Best Boy Electric: Brian Crane
Lighting — Electrician: Paul Postal
Lighting — Gaffer: Jackie English
Lighting — Gaffer: Jarred Waldron
Lighting — Gaffer: Juan Morse
Lighting — Lighting Artist: Haskell Friedman
Lighting — Lighting Technician: Howard R. Campbell
Lighting — Rigging Gaffer: Dennis J. Lootens
Lighting — Rigging Grip: John S. Campbell
Production — Casting: Denise Chamian
Production — Casting Associate: Scout Masterson
Production — Co-Producer: Cherylanne Martin
Production — Co-Producer: Josh McLaglen
Production — Executive In Charge Of Production: Mark Scoon
Production — Executive Producer: Gilbert Adler
Production — Executive Producer: Michael Aguilar
Production — Location Manager: Douglas S. McClintock II
Production — Location Manager: Kristin Dehnert
Production — Location Manager: Molly Allen
Production — Producer: Akiva Goldsman
Production — Producer: Benjamin Melniker
Production — Producer: Erwin Stoff
Production — Producer: Lauren Shuler Donner
Production — Producer: Lorenzo di Bonaventura
Production — Producer: Michael Uslan
Production — Production Accountant: Jackie Brady Baugh
Production — Production Coordinator: Ralph Bertelle
Production — Production Manager: Brian Brecht
Production — Production Supervisor: Matthew J. Birch
Production — Researcher: Greg Abbas
Production — Unit Production Manager: Cherylanne Martin
Sound — ADR & Dubbing: Michael J. Benavente
Sound — Assistant Sound Editor: Sarah Bourgeois
Sound — Boom Operator: Rob Cunningham
Sound — Foley: John Roesch
Sound — Foley: Michael J. Broomberg
Sound — Music Editor: Daryl B. Kell
Sound — Music Editor: Gary Krause
Sound — Music Editor: Joe Lisanti
Sound — Orchestrator: Robert Elhai
Sound — Original Music Composer: Brian Tyler
Sound — Original Music Composer: Klaus Badelt
Sound — Sound Designer: Charles Maynes
Sound — Sound Designer: Jeremy Peirson
Sound — Sound Effects Editor: Craig Berkey
Sound — Sound Effects Editor: James Morioka
Sound — Sound Effects Editor: John P. Fasal
Sound — Sound Effects Editor: Patricio A. Libenson
Sound — Sound Effects Editor: Stephen Hunter Flick
Sound — Sound Mixer: Willie D. Burton
Sound — Sound Re-Recording Mixer: David E. Campbell
Sound — Sound Re-Recording Mixer: John T. Reitz
Sound — Supervising Sound Editor: Skip Lievsay
Visual Effects — 24 Frame Playback: Jared Rosen
Visual Effects — Animation: Chuck Duke
Visual Effects — Animation Supervisor: Simon Allen
Visual Effects — Creature Design: Anthony Leonardi III
Visual Effects — Digital Compositors: John R.A. Benson
Visual Effects — I/O Supervisor: Nathan Abbot
Visual Effects — Mechanical Designer: Matt Heimlich
Visual Effects — Modeling: Yoshiya Yamada
Visual Effects — Special Effects Supervisor: James Reedy
Visual Effects — Visual Development: Demetrius Leal
Visual Effects — Visual Effects: Aaron Cohen
Visual Effects — Visual Effects Coordinator: Mark Edwards
Visual Effects — Visual Effects Producer: Amy Hollywood Wixson
Visual Effects — Visual Effects Producer: Ann Podlozny
Visual Effects — Visual Effects Producer: Denise Davis
Visual Effects — Visual Effects Producer: Donna Langston
Visual Effects — Visual Effects Producer: Janet Yale
Visual Effects — Visual Effects Producer: Jason Heapy
Visual Effects — Visual Effects Producer: Michael Meagher
Visual Effects — Visual Effects Producer: Tiffany Smith
Visual Effects — Visual Effects Supervisor: Colin Strause
Visual Effects — Visual Effects Supervisor: Craig Hayes
Visual Effects — Visual Effects Supervisor: David Lingenfelser
Visual Effects — Visual Effects Supervisor: Greg Juby
Visual Effects — Visual Effects Supervisor: Greg Strause
Visual Effects — Visual Effects Supervisor: Ian Hunter
Visual Effects — Visual Effects Supervisor: Michael L. Fink
Writing — Characters: Alan Moore
Writing — Creative Producer: Enfys Dickinson
Writing — Original Story: Garth Ennis
Writing — Original Story: Jamie Delano
Writing — Screenplay: Frank A. Cappello
Writing — Screenplay: Kevin Brodbin
Writing — Story: Kevin Brodbin
Writing — Storyboard: Trevor Goring