Information On The Film Coriolanus
All about the movie Coriolanus. Get information on the motion picture Coriolanus including; genre, directors, producers, stars, supporting actors, ratings, studios and more at IconMovies.net.
Coriolanus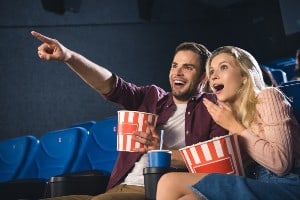 Coriolanus Film Information
What's The Movie Coriolanus About?
Caius Martius, aka Coriolanus, is an arrogant and fearsome general who has built a career on protecting Rome from its enemies. Pushed by his ambitious mother to seek the position of consul, Coriolanus is at odds with the masses and unpopular with certain colleagues. When a riot results in his expulsion from Rome, Coriolanus seeks out his sworn enemy, Tullus Aufidius. Together, the pair vow to destroy the great city.
Nature teaches beasts to know their friends.
What's The Genre Of The Coriolanus Movie?
Who Stars In The Coriolanus Movie?
When Was The Motion Picture Coriolanus Released?
Released: February 14, 2011
What's The Runtime Of The Coriolanus Movie?
How Popular Is The Coriolanus Movie?
What Studio(s) Produced The Coriolanus Film?
Artemis Films, Atlantic Swiss Productions, BBC Films, Hermetof Pictures, Icon Entertainment International, Kalkronkie, Lipsync Productions, Lonely Dragon, Magna Films, Magnolia Mae Films, Synchronistic Pictures
Italy, Serbia and Montenegro, United States of America
Who Was On The Cast Of The Motion Picture Coriolanus?
Who Was On The Crew Of Coriolanus The Movie?
Art — Art Department Coordinator: Marija Nikolic
Art — Art Direction: Radoslav Mihajlovic
Art — Production Design: Ricky Eyres
Art — Set Decoration: Lee Gordon
Camera — Camera Operator: Marija Vukelic
Camera — Camera Operator: Ryan Philips
Camera — Camera Operator: Svetomir Pajic
Camera — Director of Photography: Barry Ackroyd
Camera — Steadicam Operator: Svetomir Pajic
Camera — Still Photographer: Larry D. Horricks
Costume & Make-Up — Costume Design: Bojana Nikitovic
Costume & Make-Up — Costume Supervisor: Aleksandra Keskinov
Costume & Make-Up — Hairstylist: Jo Drake
Costume & Make-Up — Hairstylist: Laura Schiavo
Costume & Make-Up — Makeup Artist: Jo Drake
Costume & Make-Up — Makeup Artist: Laura Schiavo
Costume & Make-Up — Makeup Artist: Martina Subic-Dodocic
Crew — Picture Car Coordinator: Nenad Kokot
Crew — Post Production Supervisor: Meg Clark
Crew — Property Master: Ray McNeill
Crew — Special Effects Coordinator: Muhamed M'Barek
Crew — Stunt Coordinator: Rowley Irlam
Crew — Transportation Coordinator: Slavko Novakovic
Crew — Unit Publicist: Ceris Price
Crew — Visual Effects Editor: Karenjit Sahota
Directing — Director: Ralph Fiennes
Directing — Script Supervisor: Susanna Lenton
Editing — Dialogue Editor: Simon Chase
Editing — Editor: Nicolas Gaster
Editing — First Assistant Editor: Andrew Jadavji
Lighting — Gaffer: Harry Wiggins
Lighting — Gaffer: Slobodan Stojkov
Production — Casting: Jina Jay
Production — Producer: Colin Vaines
Production — Producer: Gabrielle Tana
Production — Producer: John Logan
Production — Producer: Julia Taylor-Stanley
Production — Producer: Ralph Fiennes
Production — Production Manager: Aleksandar Tadic
Production — Production Manager: Miodrag Stevanovic
Production — Publicist: Claire Gascoyne
Production — Publicist: Jonathan Rutter
Production — Publicist: Matthew Dinsdale
Production — Publicist: Sara Keene
Sound — ADR & Dubbing: Simon Chase
Sound — Dolby Consultant: Richard Stockdale
Sound — Foley: Andrea King
Sound — Foley: Jack Stew
Sound — Original Music Composer: Ilan Eshkeri
Sound — Sound Re-Recording Mixer: Rob Hughes
Sound — Supervising Sound Editor: Oliver Tarney
Visual Effects — Visual Effects Producer: Samantha Tracey
Visual Effects — Visual Effects Supervisor: Angela Stanley
Writing — Screenplay: John Logan
Writing — Theatre Play: William Shakespeare