Information On The Film Crank
All about the movie Crank. Get information on the motion picture Crank including; genre, directors, producers, stars, supporting actors, ratings, studios and more at IconMovies.net.
Crank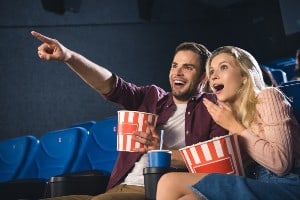 Crank Film Information
What's The Movie Crank About?
Professional assassin Chev Chelios learns his rival has injected him with a poison that will kill him if his heart rate drops.
There are a thousand ways to raise your adrenaline. Today, Chev Chelios will need every single one.
What's The Collection The Crank Movie Belongs to?
What's The Genre Of The Crank Movie?
Genres: Action, Crime, Thriller
Who Stars In The Crank Movie?
When Was The Motion Picture Crank Released?
Released: August 31, 2006
What's The Runtime Of The Crank Movie?
How Popular Is The Crank Movie?
Popularity Rating: 12.628
What Studio(s) Produced The Crank Film?
Who Was On The Cast Of The Motion Picture Crank?
Who Was On The Crew Of Crank The Movie?
Art — Art Department Coordinator: Wendy Means
Art — Art Direction: Chris Cornwell
Art — Construction Coordinator: Wayne Springfield
Art — Greensman: Roger Prater
Art — Leadman: Bruce Fuselier
Art — Leadman: Kurt V. Hulett
Art — Leadman: Larry J. White II
Art — Production Design: Jerry Fleming
Art — Set Decoration: Betty Berberian
Art — Set Designer: Barbara Mesney
Camera — Camera Operator: Brian Taylor
Camera — Camera Operator: Mark Neveldine
Camera — Director of Photography: Adam Biddle
Camera — Helicopter Camera: Hans Bjerno
Camera — Helicopter Camera: Steve Koster
Camera — Steadicam Operator: Geoffrey Haley
Camera — Still Photographer: Ron Batzdorff
Costume & Make-Up — Costume Design: Christopher Lawrence
Costume & Make-Up — Costume Supervisor: Janet Ingram
Costume & Make-Up — Hairstylist: Kenneth Walker
Costume & Make-Up — Hairstylist: Yvonne Depatis-Kupka
Costume & Make-Up — Makeup Artist: Annette Lorant
Costume & Make-Up — Makeup Department Head: Elisabeth Fry
Costume & Make-Up — Set Costumer: Gloria Maroun
Costume & Make-Up — Set Costumer: Liz Donovan
Crew — Makeup Effects: Guy Himber
Crew — Property Master: Guillaume DeLouche
Crew — Sound Recordist: Matthew T. Duncan
Crew — Stunt Coordinator: Darrin Prescott
Crew — Video Assist Operator: Chris Lum
Crew — Visual Effects Editor: Lakan De Leon
Crew — Visual Effects Editor: Ron South
Directing — Director: Brian Taylor
Directing — Director: Mark Neveldine
Directing — Script Supervisor: Scott Peterson
Editing — Dialogue Editor: Stephanie Flack
Editing — Editor: Brian Berdan
Editing — First Assistant Editor: Jackson Yu
Lighting — Rigging Gaffer: Keith Morgan
Production — Casting: Deborah Aquila
Production — Casting: Jennifer L. Smith
Production — Casting: Tricia Wood
Production — Executive Producer: David Rubin
Production — Executive Producer: Eric Reid
Production — Executive Producer: Michael Paseornek
Production — Executive Producer: Peter Block
Production — Location Manager: Jennifer Dunne
Production — Producer: Gary Lucchesi
Production — Producer: Michael Davis
Production — Producer: Skip Williamson
Production — Producer: Tom Rosenberg
Production — Production Accountant: Dawn Darfus
Production — Production Supervisor: Ted Gidlow
Production — Publicist: Christopher Regan
Production — Unit Production Manager: David Rubin
Sound — ADR & Dubbing: Julia Evershade
Sound — Foley: Laura Macias
Sound — Foley: Vince Nicastro
Sound — Music: Paul Haslinger
Sound — Music Editor: Brian Richards
Sound — Sound Designer: Eric Lindemann
Sound — Sound Effects Editor: Bryan O. Watkins
Sound — Sound Effects Editor: William R. Dean
Sound — Sound Re-Recording Mixer: Ezra Dweck
Sound — Sound Re-Recording Mixer: Ken S. Polk
Sound — Supervising Sound Editor: Mark Larry
Visual Effects — Animation Director: David Marks
Visual Effects — Visual Effects Producer: James McQuaide
Visual Effects — Visual Effects Producer: Ramy Katrib
Visual Effects — Visual Effects Producer: Vicki Galloway-Weimer
Visual Effects — Visual Effects Supervisor: Travis Baumann
Writing — Screenplay: Brian Taylor
Writing — Screenplay: Mark Neveldine