Information On The Film Dad Savage
All about the movie Dad Savage. Get information on the motion picture Dad Savage including; genre, directors, producers, stars, supporting actors, ratings, studios and more at IconMovies.net.
Dad Savage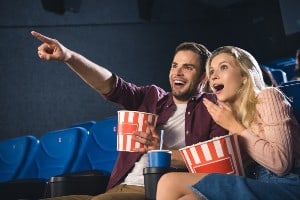 Dad Savage Film Information
What's The Movie Dad Savage About?
A wealthy, successful, East-Anglian tulip grower, Dad Savage is also something of a godfather in the local criminal fraternity but doesn't trust banks to take care of his money. On recommendation from his son, Sav, Dad hires two of Sav's unemployed school friends, Bob and Vic, to help with the business and the crime. After some careless talk from Harold, just known as 'H', about Dad's pension fund, Vic and Bob decide to steal the money from Dad if they can find it. The plans to liberate the money go awry and Sav is killed requiring Bob to call upon his sister Chris to rescue them. Dad intercepts their escape and forces a showdown to try to determine exactly the events of the night in order to identify his son's killer.
Six people become embroiled in mayhem and murder when Dad Savage attempts to determine who murdered his son and stole his stash of cash.
What's The Genre Of The Dad Savage Movie?
Who Stars In The Dad Savage Movie?
When Was The Motion Picture Dad Savage Released?
What's The Runtime Of The Dad Savage Movie?
How Popular Is The Dad Savage Movie?
What Studio(s) Produced The Dad Savage Film?
Who Was On The Cast Of The Motion Picture Dad Savage?
Who Was On The Crew Of Dad Savage The Movie?
Art — Art Direction: Karen Wakefield
Art — Production Design: Michael Carlin
Art — Set Decoration: Liz Griffiths
Camera — Director of Photography: Gavin Finney
Camera — Steadicam Operator: Alf Tramontin
Camera — Still Photographer: Mark Tillie
Costume & Make-Up — Costume Design: Rachael Fleming
Crew — Armorer: Jon Baker
Directing — Director: Betsan Morris Evans
Editing — Editor: Guy Bensley
Production — Casting: Paddy Stern
Production — Casting: Susie Parriss
Production — Line Producer: Paul Sarony
Production — Producer: Gwynneth Lloyd
Production — Producer: Robert Jones
Sound — Music: Simon Boswell
Sound — Music Supervisor: Laurence Kaye
Sound — Sound Editor: Stephen Griffiths
Sound — Sound Re-Recording Mixer: Robert Farr
Writing — Writer: Steve Williams