Information On The Film Daybreakers
All about the movie Daybreakers. Get information on the motion picture Daybreakers including; genre, directors, producers, stars, supporting actors, ratings, studios and more at IconMovies.net.
Daybreakers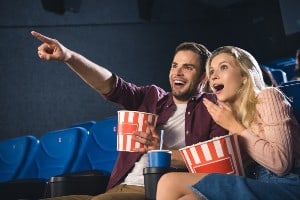 Daybreakers Film Information
What's The Movie Daybreakers About?
In the year 2019, a plague has transformed almost every human into vampires. Faced with a dwindling blood supply, the fractured dominant race plots their survival; meanwhile, a researcher works with a covert band of vampires on a way to save humankind.
In 2019, The Most Precious Natural Resource... Is Us.
What's The Genre Of The Daybreakers Movie?
Genres: Action, Fantasy, Horror, Science Fiction, Thriller
Who Stars In The Daybreakers Movie?
When Was The Motion Picture Daybreakers Released?
Released: January 6, 2009
What's The Runtime Of The Daybreakers Movie?
How Popular Is The Daybreakers Movie?
Popularity Rating: 10.039
What Studio(s) Produced The Daybreakers Film?
Who Was On The Cast Of The Motion Picture Daybreakers?
Who Was On The Crew Of Daybreakers The Movie?
Art — Art Department Coordinator: Tricia McInally
Art — Art Direction: Bill Booth
Art — Production Design: George Liddle
Art — Set Decoration: Matthew Putland
Art — Set Designer: Jacinta Leong
Art — Set Designer: Klaus Kastberg
Art — Set Designer: Paula Whiteway
Camera — Additional Camera: Ricky Schamburg
Camera — Camera Operator: Greg Gilbert
Camera — Director of Photography: Ben Nott
Camera — Steadicam Operator: Jason Ewart
Camera — Still Photographer: Ben Rothstein
Camera — Still Photographer: Steve Unwin
Costume & Make-Up — Costume Design: George Liddle
Costume & Make-Up — Hairstylist: Carla Vicenzino
Costume & Make-Up — Hairstylist: Kym Sainsbury
Costume & Make-Up — Hairstylist: Tess Natoli
Costume & Make-Up — Hairstylist: Troy Follington
Costume & Make-Up — Makeup Artist: Carla Vicenzino
Costume & Make-Up — Makeup Artist: Darin Rose
Costume & Make-Up — Makeup Artist: Samantha Lyttle
Costume & Make-Up — Makeup Artist: Tess Natoli
Costume & Make-Up — Makeup Artist: Troy Follington
Costume & Make-Up — Makeup Department Head: Kym Sainsbury
Crew — Dialect Coach: Troy MacKinder
Crew — Makeup Effects: Frances Richardson
Crew — Makeup Effects: Richard Taylor
Crew — Makeup Effects: Samantha Lyttle
Crew — Makeup Effects: Steven Boyle
Crew — Property Master: Lenny Holmdahl
Crew — Second Unit Cinematographer: Ian 'Thistle' Thorburn
Crew — Sound Recordist: Craig Walmsley
Crew — Stunt Coordinator: Chris Anderson
Crew — Visual Effects Editor: Matthew Ozerski
Directing — Director: Michael Spierig
Directing — Director: Peter Spierig
Directing — Script Supervisor: Jackie Sullivan
Editing — Dialogue Editor: Derryn Pasquill
Editing — Dialogue Editor: Jenny T. Ward
Editing — Dialogue Editor: Libby Villa
Editing — Editor: Matt Villa
Lighting — Gaffer: Mick O'Brien
Lighting — Rigging Gaffer: Jason Waide
Production — Casting: Ben Parkinson
Production — Casting: Nikki Barrett
Production — Executive Producer: Jason Constantine
Production — Executive Producer: Peter Block
Production — Line Producer: Stuart Wood
Production — Location Manager: Tony Clarke
Production — Producer: Bryan Furst
Production — Producer: Chris Brown
Production — Producer: Sean Furst
Production — Producer: Todd Fellman
Production — Production Accountant: Sophie Siomos
Production — Production Manager: Basia Plachecki
Sound — Foley: John Simpson
Sound — Original Music Composer: Christopher Gordon
Sound — Sound Designer: Damian Candusso
Sound — Sound Designer: Nick Breslin
Sound — Sound Designer: Wayne Pashley
Sound — Sound Re-Recording Mixer: Phil Heywood
Sound — Supervising Sound Editor: Wayne Pashley
Visual Effects — Visual Effects Producer: Chad Malbon
Visual Effects — Visual Effects Supervisor: James Rogers
Visual Effects — Visual Effects Supervisor: Rangi Sutton
Writing — Screenplay: Michael Spierig
Writing — Screenplay: Peter Spierig