Information On The Film Diner
All about the movie Diner. Get information on the motion picture Diner including; genre, directors, producers, stars, supporting actors, ratings, studios and more at IconMovies.net.
Diner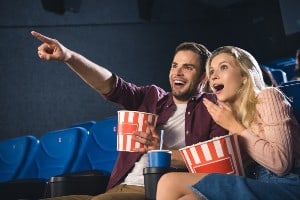 Diner Film Information
What's The Movie Diner About?
Set in 1959, Diner shows how five young men resist their adulthood and seek refuge in their beloved Diner. The mundane, childish, and titillating details of their lives are shared. But the golden moments pass, and the men shoulder their responsibilities, leaving the Diner behind.
Suddenly, life was more than French fries, gravy, and girls.
What's The Genre Of The Diner Movie?
Who Stars In The Diner Movie?
When Was The Motion Picture Diner Released?
What's The Runtime Of The Diner Movie?
How Popular Is The Diner Movie?
What Studio(s) Produced The Diner Film?
Who Was On The Cast Of The Motion Picture Diner?
Who Was On The Crew Of Diner The Movie?
Art — Art Direction: Leon Harris
Art — Construction Coordinator: Steven Franciotti
Art — Leadman: Bill Gay
Art — Set Decoration: R. Chris Westlund
Camera — Camera Operator: Donald Sweeney
Camera — Camera Operator: Ted Churchill
Camera — Director of Photography: George Berrios
Camera — Director of Photography: Tom Weston
Camera — Still Photographer: Catharine Bushnell
Costume & Make-Up — Costume Design: Deahdra Scarano
Costume & Make-Up — Costume Design: G. Tony Scarano
Costume & Make-Up — Costume Design: Gloria Gresham
Costume & Make-Up — Costume Design: Mary E. Vogt
Costume & Make-Up — Hairstylist: Christine George
Costume & Make-Up — Makeup Artist: Irving Buchman
Crew — Cinematography: Peter Sova
Crew — Property Master: Ken Zimmerman
Crew — Property Master: Larry Clark Bird
Crew — Property Master: Vinnie Vecchio
Crew — Special Effects: Charles Schulthies
Crew — Transportation Coordinator: Mike Padovich
Directing — Director: Barry Levinson
Editing — Editor: Andy Blumenthal
Editing — Editor: Stu Linder
Lighting — Gaffer: John M. Gilgar
Lighting — Lighting Supervisor: Richard Falk
Production — Casting: Ellen Chenoweth
Production — Executive Producer: Mark Johnson
Production — Producer: Jerry Weintraub
Production — Unit Production Manager: Ken Swor
Sound — Music: Bruce Brody
Sound — Music: Harry V. Lojewski
Sound — Music: Ivan Kral
Sound — Music Editor: Joe Tuley
Sound — Sound Editor: Paul Hochman
Sound — Sound mixer: C. Darin Knight
Sound — Sound Re-Recording Mixer: Christopher Jenkins
Sound — Sound Re-Recording Mixer: Gary Alexander
Sound — Sound Re-Recording Mixer: Larry Stensvold
Writing — Screenplay: Barry Levinson