Information On The Film Down
All about the movie Down. Get information on the motion picture Down including; genre, directors, producers, stars, supporting actors, ratings, studios and more at IconMovies.net.
Down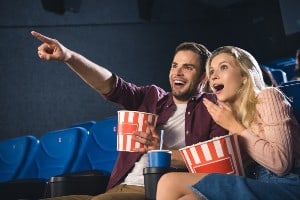 Down Film Information
What's The Movie Down About?
After the elevators at a New York City skyscraper begin inexplicably malfunctioning, putting its passengers at risk, mechanic Mark Newman (James Marshall) and reporter Jennifer Evans (Naomi Watts) begin separate investigations. Newman gets resistance from superiors at his company, which manufactured the elevator, while additional elevator incidents cause several gruesome deaths. The police get involved and suspect that terrorists are responsible, but a far stranger explanation looms.
YOUR NEXT STOP... IS HELL.
What's The Genre Of The Down Movie?
Genres: Action, Horror, Mystery, Thriller
Who Stars In The Down Movie?
When Was The Motion Picture Down Released?
What's The Runtime Of The Down Movie?
How Popular Is The Down Movie?
What Studio(s) Produced The Down Film?
Netherlands, United States of America
Who Was On The Cast Of The Motion Picture Down?
Who Was On The Crew Of Down The Movie?
Art — Art Direction: Danielle Schilling
Art — Production Design: John Graysmark
Art — Set Decoration: Arthur Appelman
Camera — Director of Photography: Marc Felperlaan
Costume & Make-Up — Costume Design: Linda Bogers
Costume & Make-Up — Hairstylist: Bianca Olijerhoek
Costume & Make-Up — Hairstylist: Gianna Sparacino
Costume & Make-Up — Makeup Artist: Arjen Tuiten
Costume & Make-Up — Makeup Artist: Claudia Reymond
Costume & Make-Up — Makeup Artist: Joanne Woltz
Costume & Make-Up — Makeup Artist: Karin Van Dijk
Costume & Make-Up — Makeup Artist: Kate Biscoe
Costume & Make-Up — Makeup Artist: Maureen Koelmans
Costume & Make-Up — Makeup Artist: Mia de Jong
Costume & Make-Up — Makeup Artist: Ronald Schinkelshoek
Costume & Make-Up — Makeup Artist: Sjoerd Didden
Costume & Make-Up — Makeup Artist: Willem Jan van Egmond
Crew — Post Production Supervisor: Hans van Helden
Directing — Director: Dick Maas
Editing — Editor: Bert Rijkelijkhuizen
Production — Casting: Allison Cowitt
Production — Casting: Mike Fenton
Production — Casting: Natasja Loturco
Production — Executive Producer: Heinz Thym
Production — Executive Producer: Laurens Geels
Production — Executive Producer: William S. Gilmore
Production — Producer: Dick Maas
Production — Producer: Laurens Geels
Production — Production Manager: Ray Angelic
Production — Production Supervisor: Robert Ortiz
Production — Unit Production Manager: Wiendelt Hooijer
Sound — Original Music Composer: Paul M. van Brugge
Writing — Writer: Dick Maas