Information On The Film Dreamgirls
All about the movie Dreamgirls. Get information on the motion picture Dreamgirls including; genre, directors, producers, stars, supporting actors, ratings, studios and more at IconMovies.net.
Dreamgirls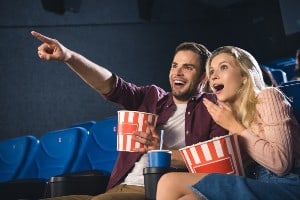 Dreamgirls Film Information
What's The Movie Dreamgirls About?
Three young women – Deena Jones, Effie White and Lorrell Robinson – dream of becoming pop stars and they get their wish when they're chosen to be backup singers for the legendary James 'Thunder' Early.
One Dream Will Change Everything
What's The Genre Of The Dreamgirls Movie?
When Was The Motion Picture Dreamgirls Released?
Released: December 25, 2006
What's The Runtime Of The Dreamgirls Movie?
How Popular Is The Dreamgirls Movie?
What Studio(s) Produced The Dreamgirls Film?
Who Was On The Crew Of Dreamgirls The Movie?
Art — Art Department Coordinator: Lisa Vasconcellos
Art — Assistant Art Director: Jann Engel
Art — Assistant Art Director: John Berger
Art — Construction Coordinator: Stacey S. McIntosh
Art — Production Design: John Myhre
Art — Set Decoration: Nancy Haigh
Art — Set Designer: Luis G. Hoyos
Art — Set Designer: Rich Romig
Art — Set Designer: Steven M. Saylor
Art — Supervising Art Director: Tomas Voth
Camera — Additional Photography: Brianna Hoskins
Camera — Camera Operator: Chris Moseley
Camera — Director of Photography: Tobias A. Schliessler
Camera — Steadicam Operator: Colin Anderson
Camera — Still Photographer: David James
Costume & Make-Up — Assistant Costume Designer: Lizz Wolf
Costume & Make-Up — Costume Design: Sharen Davis
Costume & Make-Up — Costume Supervisor: Elaine Ramires
Costume & Make-Up — Hair Department Head: Camille Friend
Costume & Make-Up — Hairstylist: Brian A. Tunstall
Costume & Make-Up — Hairstylist: Deidra Dixon
Costume & Make-Up — Hairstylist: Erma Kent
Costume & Make-Up — Hairstylist: Kimberly Kimble
Costume & Make-Up — Key Hair Stylist: Andrea Jackson
Costume & Make-Up — Key Hair Stylist: JoAnn Stafford-Chaney
Costume & Make-Up — Key Hair Stylist: Linda Villalobos
Costume & Make-Up — Makeup Artist: Francesca Tolot
Costume & Make-Up — Makeup Artist: Judy Murdock
Costume & Make-Up — Makeup Artist: LaLette Littlejohn
Costume & Make-Up — Makeup Artist: Vera Steimberg Moder
Costume & Make-Up — Makeup Department Head: Shutchai Tym Buacharern
Costume & Make-Up — Makeup Designer: Shutchai Tym Buacharern
Costume & Make-Up — Set Costumer: Demetricus Holloway
Costume & Make-Up — Set Costumer: Lori Harris
Costume & Make-Up — Set Costumer: Yvonne Bastidos
Costume & Make-Up — Wigmaker: Bob Kretschmer
Crew — Associate Choreographer: Joey Pizzi
Crew — Choreographer: Aakomon Jones
Crew — Choreographer: Fatima Robinson
Crew — Property Master: Kirk Corwin
Crew — Script: Candy Bennici
Crew — Second Unit Cinematographer: Dino Parks
Crew — Special Effects Coordinator: Donald Frazee
Directing — Director: Bill Condon
Directing — Script Supervisor: Carolyn Tolley
Directing — Script Supervisor: Kerry Lyn McKissick
Editing — Dialogue Editor: Kimberly Ellen Lowe
Editing — Dialogue Editor: Mike Hopkins
Editing — Digital Intermediate: Alex Romano
Editing — Digital Intermediate: Christine Carr
Editing — Digital Intermediate: Mike Chiado
Editing — Digital Intermediate: Stefan Sonnenfeld
Editing — Editor: Virginia Katz
Editing — First Assistant Editor: Ian Slater
Lighting — Gaffer: Anthony 'Spike' Simms
Lighting — Gaffer: Brian Bartolini
Lighting — Gaffer: Leonard Seagal
Lighting — Gaffer: Newton TerMeer
Lighting — Rigging Gaffer: Gary Dahlquist
Production — Casting: Debra Zane
Production — Casting: Jay Binder
Production — Casting Associate: Jeremy Rich
Production — Casting Associate: Tannis Vallely
Production — Executive Producer: Patricia Whitcher
Production — Producer: David Geffen
Production — Producer: Laurence Mark
Sound — ADR & Dubbing: Robert Ulrich
Sound — Foley: Catherine Harper
Sound — Foley: Christopher Moriana
Sound — Music Editor: Jason Ruder
Sound — Music Editor: Tim Boot
Sound — Music Supervisor: Matthew Rush Sullivan
Sound — Music Supervisor: Randy Spendlove
Sound — Original Music Composer: Henry Krieger
Sound — Production Sound Mixer: Willie D. Burton
Sound — Sound Designer: Richard E. Yawn
Sound — Sound Effects Editor: David Esparza
Sound — Sound Effects Editor: Donald Flick
Sound — Sound Effects Editor: George Simpson
Sound — Sound Re-Recording Mixer: Bob Beemer
Sound — Sound Re-Recording Mixer: Michael Minkler
Sound — Supervising Sound Editor: Richard E. Yawn
Visual Effects — Visual Effects Producer: Jennifer Mizener
Visual Effects — Visual Effects Supervisor: Gray Marshall
Writing — Musical: Tom Eyen
Writing — Screenplay: Bill Condon