Information On The Film Everest
All about the movie Everest. Get information on the motion picture Everest including; genre, directors, producers, stars, supporting actors, ratings, studios and more at IconMovies.net.
Everest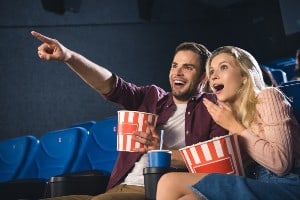 Everest Film Information
What's The Movie Everest About?
Inspired by the incredible events surrounding a treacherous attempt to reach the summit of the world's highest mountain, "Everest" documents the awe-inspiring journey of two different expeditions challenged beyond their limits by one of the fiercest snowstorms ever encountered by mankind. Their mettle tested by the harshest of elements found on the planet, the climbers will face nearly impossible obstacles as a lifelong obsession becomes a breathtaking struggle for survival.
The Storm Awaits.
What's The Genre Of The Everest Movie?
Who Stars In The Everest Movie?
When Was The Motion Picture Everest Released?
Released: September 10, 2015
What's The Runtime Of The Everest Movie?
How Popular Is The Everest Movie?
Popularity Rating: 10.759
What Studio(s) Produced The Everest Film?
Who Was On The Cast Of The Motion Picture Everest?
Who Was On The Crew Of Everest The Movie?
Art — Art Department Assistant: Rosalyn Mitchell
Art — Art Department Assistant: Simona De Angelis
Art — Art Department Coordinator: Francesca Birri
Art — Art Direction: Alessandro Santucci
Art — Assistant Art Director: Ed Symon
Art — Assistant Art Director: Gianpaolo Rifino
Art — Production Design: Gary Freeman
Art — Set Decoration: Raffaella Giovannetti
Camera — Additional Camera: Shaun Cobley
Camera — Camera Operator: Jason Ewart
Camera — Director of Photography: Salvatore Totino
Camera — First Assistant Camera: Brian Greenway
Camera — First Assistant Camera: Emiliano Topai
Camera — First Assistant Camera: Paul Santoni
Camera — First Assistant Camera: Paul Wheeldon
Camera — Helicopter Camera: John Marzano
Camera — Steadicam Operator: Jason Ewart
Camera — Still Photographer: Jasin Boland
Costume & Make-Up — Assistant Costume Designer: Gabriella Loria
Costume & Make-Up — Costume Design: Guy Speranza
Costume & Make-Up — Costume Supervisor: Annie Crawford
Costume & Make-Up — Hair Designer: Jan Sewell
Costume & Make-Up — Hairstylist: Annette Field
Costume & Make-Up — Hairstylist: Laura Lilley
Costume & Make-Up — Hairstylist: Zoey Stones
Costume & Make-Up — Key Hair Stylist: Carmel Jackson
Costume & Make-Up — Makeup Artist: Annette Field
Costume & Make-Up — Makeup Artist: Federico Laurenti
Costume & Make-Up — Makeup Artist: Laura Lilley
Costume & Make-Up — Makeup Artist: Matteo Silvi
Costume & Make-Up — Makeup Artist: Zoey Stones
Costume & Make-Up — Makeup Designer: Jan Sewell
Costume & Make-Up — Wigmaker: Alex Rouse
Crew — CG Supervisor: Matthias Bjarnason
Crew — Compositors: Brian N. Bentley
Crew — Property Master: Sebastiano Murer
Crew — Second Unit Cinematographer: Kent Harvey
Crew — Supervising Art Director: Tom Still
Crew — Visual Effects Editor: Keith Mason
Crew — Visual Effects Editor: Lukasz Bukowiecki
Crew — Visual Effects Editor: Sigurour Eyborsson
Crew — Visual Effects Editor: Theo Demiris
Directing — Director: Baltasar Kormakur
Directing — Script Supervisor: Laura Miles
Directing — Script Supervisor: Zoe Morgan
Editing — Dialogue Editor: Paula Anhesini
Editing — Digital Intermediate: Kira Fitzpatrick
Editing — Digital Intermediate: Todd Kleparski
Editing — Editor: Mick Audsley
Editing — First Assistant Editor: Pani Ahmadi-Moore
Lighting — Gaffer: Felice Guzzi
Lighting — Gaffer: Paul McGeachan
Lighting — Rigging Gaffer: Marco Sticchi
Lighting — Rigging Gaffer: Ross Grainger
Production — Casting Associate: Alice Searby
Production — Co-Producer: David Breashears
Production — Co-Producer: David Nichols
Production — Executive Producer: Brandt Andersen
Production — Executive Producer: Lauren Selig
Production — Executive Producer: Liza Chasin
Production — Executive Producer: Mark Mallouk
Production — Executive Producer: Peter Mallouk
Production — Executive Producer: Randall Emmett
Production — Line Producer: Tori Parry
Production — Producer: Baltasar Kormakur
Production — Producer: Brian Oliver
Production — Producer: Eric Fellner
Production — Producer: Evan Hayes
Production — Producer: Nicky Kentish Barnes
Production — Producer: Tim Bevan
Production — Producer: Tyler Thompson
Production — Researcher: Cecile Bouquet
Sound — ADR & Dubbing: Nina Hartstone
Sound — ADR & Dubbing: Paula Anhesini
Sound — Dolby Consultant: James Shannon
Sound — Foley: Jack Stew
Sound — Foley: Peter Burgis
Sound — Music Editor: Christopher Benstead
Sound — Music Supervisor: Maggie Rodford
Sound — Orchestrator: Dario Marianelli
Sound — Original Music Composer: Dario Marianelli
Sound — Sound Designer: Glenn Freemantle
Sound — Sound Effects Editor: Danny Freemantle
Sound — Sound Effects Editor: Dillon Bennett
Sound — Sound Re-Recording Mixer: Niv Adiri
Sound — Supervising Sound Editor: Glenn Freemantle
Visual Effects — 3D Supervisor: Oliver Cubbage
Visual Effects — Animation: Kubilay Kocaoglu
Visual Effects — Animation: Marion Strunck
Visual Effects — Animation: Olafur Thor Magnusson
Visual Effects — Special Effects Supervisor: Richard Van Den Bergh
Visual Effects — Visual Effects Coordinator: Caitlin Thomas
Visual Effects — Visual Effects Coordinator: Deeps Hargunani
Visual Effects — Visual Effects Coordinator: Finola O'Brien
Visual Effects — Visual Effects Coordinator: Francine Fontaine
Visual Effects — Visual Effects Coordinator: Ines Li
Visual Effects — Visual Effects Coordinator: Jenny King
Visual Effects — Visual Effects Coordinator: Melanie Farley
Visual Effects — Visual Effects Coordinator: Mikael Scharstrom
Visual Effects — Visual Effects Coordinator: Toby White
Visual Effects — Visual Effects Producer: Hjortur Gretarsson
Visual Effects — Visual Effects Producer: Mans Bjorklund
Visual Effects — Visual Effects Producer: Melody Woodford
Visual Effects — Visual Effects Producer: Priyanka Balasubramanian
Visual Effects — Visual Effects Producer: Roma O'Connor
Visual Effects — Visual Effects Producer: Tim Caplan
Visual Effects — Visual Effects Supervisor: Arne Kaupang
Visual Effects — Visual Effects Supervisor: Dadi Einarsson
Visual Effects — Visual Effects Supervisor: Glen Pratt
Visual Effects — Visual Effects Supervisor: Simon Hughes
Visual Effects — Visual Effects Supervisor: Stefan Andersson
Writing — Screenplay: Simon Beaufoy
Writing — Screenplay: William Nicholson