Information On The Film Fido
All about the movie Fido. Get information on the motion picture Fido including; genre, directors, producers, stars, supporting actors, ratings, studios and more at IconMovies.net.
Fido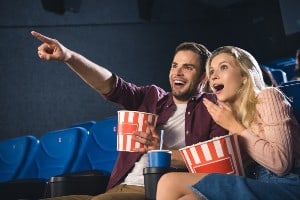 Fido Film Information
What's The Movie Fido About?
Timmy Robinson's best friend in the whole wide world is a six-foot tall rotting zombie named Fido. But when Fido eats the next-door neighbor, Mom and Dad hit the roof, and Timmy has to go to the ends of the earth to keep Fido a part of the family. A boy-and-his-dog movie for grown ups, "Fido" will rip your heart out.
Good dead are hard to find
What's The Genre Of The Fido Movie?
Genres: Comedy, Drama, Horror, Romance
Who Stars In The Fido Movie?
When Was The Motion Picture Fido Released?
Released: September 7, 2006
What's The Runtime Of The Fido Movie?
How Popular Is The Fido Movie?
What Studio(s) Produced The Fido Film?
Who Was On The Cast Of The Motion Picture Fido?
Who Was On The Crew Of Fido The Movie?
Art — Art Direction: Michael N. Wong
Art — Production Design: Rob Gray
Art — Set Decoration: James Willcock
Camera — Director of Photography: Jan Kiesser
Crew — Makeup Effects: Brad Proctor
Crew — Makeup Effects: Geoff Redknap
Crew — Makeup Effects: Gideon Hay
Crew — Makeup Effects: Jamie Salmon
Crew — Makeup Effects: Lisa Marquardt
Crew — Makeup Effects: Mike Fields
Crew — Makeup Effects: Nicholas Podbrey
Crew — Makeup Effects: Raymond E. Bailey
Crew — Makeup Effects: Rebeccah Delchambre
Crew — Makeup Effects: Sarah Pickersgill
Directing — Director: Andrew Currie
Editing — Editor: Roger Mattiussi
Production — Associate Producer: Bill Stephens
Production — Associate Producer: Ki Wight
Production — Associate Producer: Michael Shepard
Production — Casting: Heidi Levitt
Production — Casting: Lynne Carrow
Production — Co-Producer: Heidi Levitt
Production — Co-Producer: Kevin Eastwood
Production — Co-Producer: Trent Carlson
Production — Executive Producer: Daniel Iron
Production — Executive Producer: Jason Constantine
Production — Executive Producer: Patrick Cassavetti
Production — Executive Producer: Shelley Gillen
Production — Line Producer: Erin Smith
Production — Producer: Blake Corbet
Production — Producer: Mary Anne Waterhouse
Sound — Original Music Composer: Don MacDonald
Writing — Original Story: Dennis Heaton
Writing — Writer: Andrew Currie
Writing — Writer: Dennis Heaton
Writing — Writer: Robert Chomiak