Information On The Film Flight
All about the movie Flight. Get information on the motion picture Flight including; genre, directors, producers, stars, supporting actors, ratings, studios and more at IconMovies.net.
Flight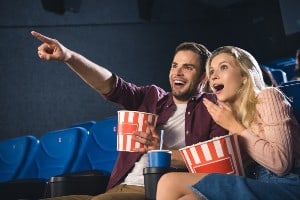 Flight Film Information
What's The Movie Flight About?
Commercial airline pilot Whip Whitaker has a problem with drugs and alcohol, though so far he's managed to complete his flights safely. His luck runs out when a disastrous mechanical malfunction sends his plane hurtling toward the ground. Whip pulls off a miraculous crash-landing that results in only six lives lost. Shaken to the core, Whip vows to get sober -- but when the crash investigation exposes his addiction, he finds himself in an even worse situation.
What's The Genre Of The Flight Movie?
Who Stars In The Flight Movie?
When Was The Motion Picture Flight Released?
Released: November 2, 2012
What's The Runtime Of The Flight Movie?
How Popular Is The Flight Movie?
Popularity Rating: 10.974
What Studio(s) Produced The Flight Film?
Who Was On The Cast Of The Motion Picture Flight?
Who Was On The Crew Of Flight The Movie?
Art — Art Department Coordinator: Patrick Rofoli
Art — Art Direction: David Lazan
Art — Assistant Art Director: Jonathan Carlos
Art — Construction Coordinator: Jeffrey Schlatter
Art — Production Design: Nelson Coates
Art — Set Decoration: James Edward Ferrell Jr.
Art — Set Decoration Buyer: Sarah Carter
Art — Set Designer: Danny Brown
Art — Set Designer: John Berger
Camera — Camera Operator: Michael Burgess
Camera — Director of Photography: Don Burgess
Camera — Helicopter Camera: Hans Bjerno
Camera — Steadicam Operator: Robert Presley
Camera — Still Photographer: Robert Zuckerman
Costume & Make-Up — Costume Design: Louise Frogley
Costume & Make-Up — Costume Supervisor: Robert Q. Mathews
Costume & Make-Up — Hairstylist: Katrina Chevalier
Costume & Make-Up — Hairstylist: Larry M. Cherry
Costume & Make-Up — Hairstylist: Teressa Hill
Costume & Make-Up — Hairstylist: Tracey Moss
Costume & Make-Up — Makeup Artist: Carl Fullerton
Costume & Make-Up — Makeup Artist: Patrice Coleman
Costume & Make-Up — Makeup Artist: Quintessence Patterson
Costume & Make-Up — Makeup Artist: Stephanie Barnes
Costume & Make-Up — Makeup Artist: Susan Ransom
Costume & Make-Up — Makeup Artist: Tracey L. Miller-Smith
Costume & Make-Up — Makeup Department Head: Nikoletta Skarlatos
Costume & Make-Up — Set Costumer: Daniel George
Costume & Make-Up — Set Costumer: Sally Wilkerson
Costume & Make-Up — Set Costumer: Sundari Moneek Reid
Crew — Picture Car Coordinator: Gary Duncan
Crew — Property Master: John Paul 'J.P.' Jones
Crew — Sound Recordist: Stephen Urata
Crew — Stunt Coordinator: Charles Croughwell
Crew — Stunts: Alex Madison
Crew — Transportation Coordinator: Dan Marrow
Crew — Unit Publicist: Alex L. Worman
Crew — Visual Effects Editor: Alisa Simonds
Crew — Visual Effects Editor: Justin Oliphant
Directing — Director: Robert Zemeckis
Directing — Script Supervisor: Luca Kouimelis
Editing — Dialogue Editor: Kim Foscato
Editing — Dialogue Editor: Marilyn McCoppen
Editing — Dialogue Editor: Pierre Brouard
Editing — Digital Intermediate: Des Carey
Editing — Digital Intermediate: Katie Fellion
Editing — Digital Intermediate: Matt Blackshear
Editing — Digital Intermediate: Michael Cioni
Editing — Digital Intermediate: Monique Eissing
Editing — Digital Intermediate: Peter Cioni
Editing — Editor: Jeremiah O'Driscoll
Production — Casting: Victoria Burrows
Production — Location Manager: Eric Hooge
Production — Producer: Jack Rapke
Production — Producer: Laurie MacDonald
Production — Producer: Robert Zemeckis
Production — Producer: Steve Starkey
Production — Producer: Walter F. Parkes
Sound — ADR & Dubbing: Daniel Laurie
Sound — ADR & Dubbing: Stuart McCowan
Sound — Foley: Andy Malcolm
Sound — Foley: Goro Koyama
Sound — Music Editor: Peter Oso Snell
Sound — Original Music Composer: Alan Silvestri
Sound — Sound Designer: Dennis Leonard
Sound — Sound Designer: Randy Thom
Sound — Sound Effects Editor: Leff Lefferts
Sound — Sound Re-Recording Mixer: Dennis S. Sands
Sound — Supervising Sound Editor: Dennis Leonard
Visual Effects — Animation Supervisor: Jenn Emberly
Visual Effects — Visual Effects Producer: Ryan Tudhope
Writing — Screenplay: John Gatins