Information On The Film Foon
All about the movie Foon. Get information on the motion picture Foon including; genre, directors, producers, stars, supporting actors, ratings, studios and more at IconMovies.net.
Foon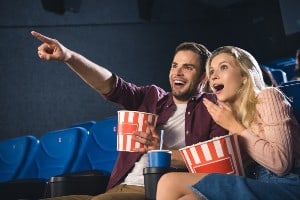 Foon Film Information
What's The Movie Foon About?
A quasi-musical-comedy which descends into horror, set in the early sixties in a college on the outskirts of West Philadelphia. For 15 years, the graduation ball has been the preserve of the Foons - those teenagers who are immersed in weird notions of fun and who describe themselves as "cool". As they prepare for the graduation ball, it is decided to open up invitations to the nerd underdogs. The eternal rivalry between the cool kids and the nerds is played out with colourful costumes and kooky hairdos.
What's The Genre Of The Foon Movie?
Who Stars In The Foon Movie?
When Was The Motion Picture Foon Released?
Released: November 30, 2005
What's The Runtime Of The Foon Movie?
How Popular Is The Foon Movie?
What Studio(s) Produced The Foon Film?
Who Was On The Cast Of The Motion Picture Foon?
Who Was On The Crew Of Foon The Movie?
Directing — Director: Benoit Petre
Directing — Director: Deborah Saiag
Directing — Director: Isabelle Vitari
Directing — Director: Mika Tard
Editing — Editor: Joel Jacovella
Editing — Editor: Pauline Decroix
Production — Co-Producer: Cinergie Sarl
Production — Co-Producer: Eicar-Cherbourg Sarl
Production — Producer: Louis Becker
Production — Producer: Matthieu Warter
Production — Producer: Thomas Langmann
Production — Producer: Virginie de Clausade
Sound — Music: Pierre Guimard
Writing — Scenario Writer: Alexandre Brik
Writing — Scenario Writer: Benoit Petre
Writing — Scenario Writer: Deborah Saiag
Writing — Scenario Writer: Isabelle Vitari
Writing — Scenario Writer: Mayane Delem
Writing — Scenario Writer: Mika Tard
Writing — Scenario Writer: Morgan Perez
Writing — Scenario Writer: Vanessa Pivain