Information On The Film Footloose
All about the movie Footloose. Get information on the motion picture Footloose including; genre, directors, producers, stars, supporting actors, ratings, studios and more at IconMovies.net.
Footloose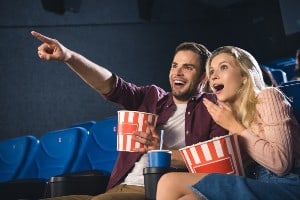 Footloose Film Information
What's The Movie Footloose About?
Ren MacCormack is transplanted from Boston to the small southern town of Bomont where loud music and dancing are prohibited. Not one to bow to the status quo, Ren challenges the ban, revitalizing the town and falling in love with the minister's troubled daughter Ariel in the process.
There comes a time to cut loose
What's The Genre Of The Footloose Movie?
Genres: Drama, Music, Romance
Who Stars In The Footloose Movie?
When Was The Motion Picture Footloose Released?
Released: October 6, 2011
What's The Runtime Of The Footloose Movie?
How Popular Is The Footloose Movie?
What Studio(s) Produced The Footloose Film?
Who Was On The Cast Of The Motion Picture Footloose?
Who Was On The Crew Of Footloose The Movie?
Art — Art Department Coordinator: Kelly Richardson
Art — Art Direction: Chris Cornwell
Art — Assistant Art Director: Cameron Beasley
Art — Production Design: Jon Gary Steele
Art — Property Master: Dwight Benjamin-Creel
Art — Set Decoration: Dena Roth
Art — Set Designer: Justin O'Neal Miller
Art — Set Dresser: Julie Alissa Kobsa
Art — Set Dresser: Lawrence Heap
Art — Set Dresser: Sean MaComber
Art — Set Dresser: Sedrick Lakpa
Camera — Camera Operator: Chris Jones
Camera — Camera Operator: Jeffrey Greeley
Camera — Director of Photography: Amy Vincent
Camera — Steadicam Operator: Chris Jones
Camera — Still Photographer: K.C. Bailey
Costume & Make-Up — Assistant Costume Designer: Ken Van Duyne
Costume & Make-Up — Costume Design: Laura Jean Shannon
Costume & Make-Up — Costume Supervisor: Joulles Wright
Costume & Make-Up — Hair Department Head: Emanuel Millar
Costume & Make-Up — Key Costumer: Kate Duke
Costume & Make-Up — Key Hair Stylist: Shunika Terry
Costume & Make-Up — Key Makeup Artist: Sarah Mays
Costume & Make-Up — Makeup Artist: Teresa Foshee
Costume & Make-Up — Makeup Department Head: Vivian Baker
Costume & Make-Up — Seamstress: Cindy A. Ganoe
Costume & Make-Up — Set Costumer: Karen L. Young
Costume & Make-Up — Set Costumer: Sarah Downer
Crew — Choreographer: Jamal Sims
Crew — Post Production Assistant: Meyghan Hill
Crew — Post Production Supervisor: Susan E. Novick
Crew — Special Effects Coordinator: David Fletcher
Crew — Stunt Coordinator: Lonnie R. Smith Jr.
Crew — Unit Publicist: Heidi Falconer
Directing — Director: Craig Brewer
Directing — First Assistant Director: Joe Camp III
Directing — First Assistant Director: Marty Eli Schwartz
Directing — Script Supervisor: Luca Kouimelis
Directing — Second Assistant Director: Rosemary C. Cremona
Editing — Additional Editing: Scott Richter
Editing — Assistant Editor: Harry Yoon
Editing — Color Timer: Mato
Editing — Dialogue Editor: David A. Whittaker
Editing — Dialogue Editor: Simon Coke
Editing — Editor: Billy Fox
Lighting — Chief Lighting Technician: Christopher Prampin
Production — ADR Voice Casting: Barbara Harris
Production — Casting: Laray Mayfield
Production — Casting Assistant: Sabyn Mayfield
Production — Casting Associate: Julie Schubert
Production — Executive Producer: Gary Barber
Production — Executive Producer: Jonathan Glickman
Production — Executive Producer: Roger Birnbaum
Production — Executive Producer: Timothy M. Bourne
Production — Location Manager: Ryan Schaetzle
Production — Producer: Brad Weston
Production — Producer: Craig Zadan
Production — Producer: Dylan Sellers
Production — Producer: Neil Meron
Production — Production Accountant: Terri Greening
Production — Production Coordinator: Heath M. Howard
Production — Unit Production Manager: Dale Williams
Production — Unit Production Manager: Timothy M. Bourne
Sound — ADR Supervisor: Bobbi Banks
Sound — Assistant Sound Editor: Gayle Wesley
Sound — Boom Operator: Drew Ponder
Sound — Music Editor: Kevin McKeever
Sound — Original Music Composer: Deborah Lurie
Sound — Sound mixer: Mary H. Ellis
Sound — Sound Re-Recording Mixer: Daniel J. Leahy
Sound — Sound Re-Recording Mixer: Mike Prestwood Smith
Sound — Supervising Sound Editor: Frank Smathers
Sound — Supervising Sound Editor: Greg Hedgepath
Writing — Screenplay: Craig Brewer
Writing — Screenplay: Dean Pitchford
Writing — Story: Dean Pitchford