Information On The Film Frost/Nixon
All about the movie Frost/Nixon. Get information on the motion picture Frost/Nixon including; genre, directors, producers, stars, supporting actors, ratings, studios and more at IconMovies.net.
Frost/Nixon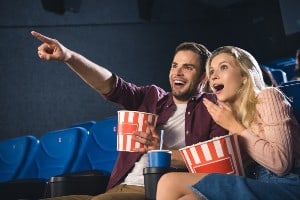 Frost/Nixon Film Information
What's The Movie Frost/Nixon About?
For three years after being forced from office, Nixon remained silent. But in summer 1977, the steely, cunning former commander-in-chief agreed to sit for one all-inclusive interview to confront the questions of his time in office and the Watergate scandal that ended his presidency. Nixon surprised everyone in selecting Frost as his televised confessor, intending to easily outfox the breezy British showman and secure a place in the hearts and minds of Americans. Likewise, Frost's team harboured doubts about their boss's ability to hold his own. But as the cameras rolled, a charged battle of wits resulted.
400 million people were waiting for the truth.
What's The Genre Of The Frost/Nixon Movie?
Who Stars In The Frost/Nixon Movie?
When Was The Motion Picture Frost/Nixon Released?
Released: October 15, 2008
What's The Runtime Of The Frost/Nixon Movie?
How Popular Is The Frost/Nixon Movie?
Popularity Rating: 11.642
What Studio(s) Produced The Frost/Nixon Film?
Who Was On The Cast Of The Motion Picture Frost/Nixon?
Who Was On The Crew Of Frost/Nixon The Movie?
Art — Production Design: Michael Corenblith
Art — Set Decoration: Susan Benjamin
Camera — Director of Photography: Salvatore Totino
Camera — Steadicam Operator: Andrew Rowlands
Camera — Still Photographer: Ralph Nelson
Costume & Make-Up — Costume Design: Daniel Orlandi
Costume & Make-Up — Hair Department Head: Kim Santantonio
Costume & Make-Up — Hairstylist: Colleen Callaghan
Costume & Make-Up — Hairstylist: Karyn Huston
Costume & Make-Up — Hairstylist: Linda Leiter Sharp
Costume & Make-Up — Hairstylist: Merribelle Anderson
Costume & Make-Up — Key Hair Stylist: Natasha Allegro
Costume & Make-Up — Makeup Artist: Elizabeth Hoel-Chang
Costume & Make-Up — Makeup Artist: Greg Funk
Costume & Make-Up — Makeup Artist: Robin Beauchesne
Costume & Make-Up — Makeup Artist: Sabine Roller
Costume & Make-Up — Makeup Department Head: Edouard F. Henriques
Crew — Stunt Coordinator: Rick Avery
Crew — Stunts: Brian Avery
Directing — Director: Ron Howard
Directing — Script Supervisor: Sherry Gallarneau
Editing — Editor: Daniel P. Hanley
Editing — Editor: Mike Hill
Lighting — Rigging Gaffer: Daniel R. Purinton
Production — Associate Producer: Kathleen McGill
Production — Associate Producer: Louisa Velis
Production — Associate Producer: William M. Connor
Production — Casting: Jane Jenkins
Production — Casting: Janet Hirshenson
Production — Executive Producer: David Bernardi
Production — Executive Producer: Debra Hayward
Production — Executive Producer: Karen Kehela Sherwood
Production — Executive Producer: Liza Chasin
Production — Executive Producer: Matthew Byam-Shaw
Production — Executive Producer: Peter Morgan
Production — Executive Producer: Todd Hallowell
Production — Producer: Brian Grazer
Production — Producer: Eric Fellner
Production — Producer: Ron Howard
Production — Producer: Tim Bevan
Production — Production Supervisor: Michelle Brattson
Production — Unit Production Manager: Kathleen McGill
Sound — Music Editor: Daniel Pinder
Sound — Music Supervisor: Kathy Nelson
Sound — Original Music Composer: Hans Zimmer
Writing — Screenplay: Peter Morgan
Writing — Theatre Play: Peter Morgan