Information On The Film God of War
All about the movie God of War. Get information on the motion picture God of War including; genre, directors, producers, stars, supporting actors, ratings, studios and more at IconMovies.net.
God of War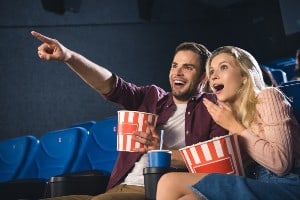 God of War Film Information
What's The Movie God of War About?
During the 16th century, Japanese pirates proliferate along the Chinese coastline. In 1557, the pirates take over Cengang in Zhejiang. After months of futile advances, Commander Yu (Sammo Hung) finally defeats them under the leadership of newly promoted General Qi (Vincent Zhao). The pirates, however, manage to escape. In 1561, the pirates regroup and once again attack the coastal cities of China. With both the cities of Xinhe and Taizhou under attack, Qi's army is caught between two fires. Even though most family members of his soldiers are located in Xinhe, Qi makes the tough decision to go to Taizhou and leaves his wife in charge of the fight against the pirates in Xinhe, knowing that the defeat of the pirates' elite team in Taizhou will bring long lasting peace to the coastal cities.
What's The Genre Of The God of War Movie?
Who Stars In The God of War Movie?
When Was The Motion Picture God of War Released?
What's The Runtime Of The God of War Movie?
How Popular Is The God of War Movie?
What Studio(s) Produced The God of War Film?
Who Was On The Cast Of The Motion Picture God of War?
Who Was On The Crew Of God of War The Movie?
Directing — Director: Gordon Chan
Production — Producer: Gordon Chan
Production — Producer: Paul Cheng
Sound — Music Director: Shigeru Umebayashi
Writing — Writer: Frankie Tam
Writing — Writer: Maria Wong Si-Man