Information On The Film Godzilla 1985
All about the movie Godzilla 1985. Get information on the motion picture Godzilla 1985 including; genre, directors, producers, stars, supporting actors, ratings, studios and more at IconMovies.net.
Godzilla 1985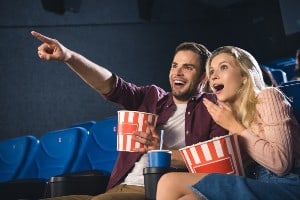 Godzilla 1985 Film Information
What's The Movie Godzilla 1985 About?
Originally released in Japan as "The Return of Godzilla" in 1984, this is the heavily re-edited, re-titled "Godzilla 1985". Adding in new footage of Raymond Burr, this 16th Godzilla film ignores all previous sequels and serves as a direct follow-up to the 1956 "Godzilla King of the Monsters", which also featured scenes with Burr edited into 1954's "Godzilla". This film restores the darker tone of the original, as we witness the nuclear destruction of giant lizard terrorizing Japan.
Your favorite fire breathing monster... like you've never seen him before!
What's The Collection The Godzilla 1985 Movie Belongs to?
Godzilla (Heisei) Collection
What's The Genre Of The Godzilla 1985 Movie?
Genres: Action, Drama, Horror, Science Fiction, Thriller
Who Stars In The Godzilla 1985 Movie?
When Was The Motion Picture Godzilla 1985 Released?
Released: December 15, 1984
What's The Runtime Of The Godzilla 1985 Movie?
How Popular Is The Godzilla 1985 Movie?
What Studio(s) Produced The Godzilla 1985 Film?
Japan, United States of America
Who Was On The Cast Of The Motion Picture Godzilla 1985?
Who Was On The Crew Of Godzilla 1985 The Movie?
Art — Art Direction: Akira Sakuragi
Art — Production Design: Akira Sakuragi
Art — Set Decoration: Akio Tashiro
Camera — Director of Photography: Kazutami Hara
Costume & Make-Up — Costume Design: Kenji Kawasaki
Crew — Special Effects: Teruyoshi Nakano
Directing — Director: Koji Hashimoto
Directing — Director: R.J. Kizer
Editing — Editor: Yoshitami Kuroiwa
Production — Associate Producer: Fumio Tanaka
Production — Casting: Danny Goldman
Production — Casting: Tadao Tanaka
Production — Executive Producer: Tomoyuki Tanaka
Production — Producer: Kiyomi Kanazawa
Production — Producer: Norio Hayashi
Production — Producer: Tony Randel
Sound — Original Music Composer: Reijiro Koroku
Writing — Screenplay: Lisa Tomei
Writing — Screenplay: Shuichi Nagahara
Writing — Story: Tomoyuki Tanaka