Information On The Film Gran Torino
All about the movie Gran Torino. Get information on the motion picture Gran Torino including; genre, directors, producers, stars, supporting actors, ratings, studios and more at IconMovies.net.
Gran Torino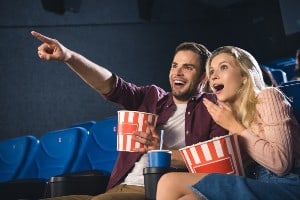 Gran Torino Film Information
What's The Movie Gran Torino About?
Walt Kowalski is a widower who holds onto his prejudices despite the changes in his Michigan neighborhood and the world around him. Kowalski is a grumpy, tough-minded, unhappy old man who can't get along with either his kids or his neighbors. He is a Korean War veteran whose prize possession is a 1972 Gran Torino he keeps in mint condition. When his neighbor Thao, a young Hmong teenager under pressure from his gang member cousin, tries to steal his Gran Torino, Kowalski sets out to reform the youth. Drawn against his will into the life of Thao's family, Kowalski is soon taking steps to protect them from the gangs that infest their neighborhood.
Ever come across somebody you shouldn't have messed with?
What's The Genre Of The Gran Torino Movie?
Who Stars In The Gran Torino Movie?
When Was The Motion Picture Gran Torino Released?
Released: December 9, 2008
What's The Runtime Of The Gran Torino Movie?
How Popular Is The Gran Torino Movie?
Popularity Rating: 14.794
What Studio(s) Produced The Gran Torino Film?
Who Was On The Cast Of The Motion Picture Gran Torino?
Who Was On The Crew Of Gran Torino The Movie?
Art — Art Direction: John Warnke
Art — Construction Coordinator: Michael Muscarella
Art — Leadman: Edward J. Protiva
Art — Production Design: James J. Murakami
Art — Set Decoration: Gary Fettis
Camera — Additional Photography: Shelagh Conley
Camera — Camera Operator: Liz Radley
Camera — Camera Operator: Stephen S. Campanelli
Camera — Director of Photography: Tom Stern
Camera — First Assistant Camera: Bill Coe
Camera — Still Photographer: Tony Rivetti Jr.
Costume & Make-Up — Costume Design: Deborah Hopper
Costume & Make-Up — Costume Supervisor: Cheryl Scarano
Costume & Make-Up — Hairstylist: Carol A. O'Connell
Costume & Make-Up — Hairstylist: Clifton Chippewa
Costume & Make-Up — Hairstylist: Janice Alexander
Costume & Make-Up — Hairstylist: Kevin J Edwards
Costume & Make-Up — Makeup Artist: Kimberly Jones
Costume & Make-Up — Makeup Artist: Louise Holoday
Costume & Make-Up — Makeup Department Head: Tania McComas
Crew — Stunt Coordinator: Buddy Van Horn
Crew — Transportation Coordinator: Larry Stelling
Directing — Assistant Director: Donald Murphy
Directing — Director: Clint Eastwood
Editing — Color Timer: Kurt Smith
Editing — Dialogue Editor: Beth Sterner
Editing — Dialogue Editor: Katy Wood
Editing — Dialogue Editor: Lucy Coldsnow-Smith
Editing — Digital Intermediate: Bob Peishel
Editing — Digital Intermediate: Mark Sahagun
Editing — Editor: Gary D. Roach
Editing — Editor: Joel Cox
Editing — First Assistant Editor: Blu Murray
Lighting — Gaffer: Ross Dunkerley
Lighting — Lighting Technician: Buzzy Burwell
Production — Casting: Ellen Chenoweth
Production — Casting: Janet Pound
Production — Casting: Kathy Mooney
Production — Casting Associate: Geoffrey Miclat
Production — Executive Producer: Adam Richman
Production — Executive Producer: Bruce Berman
Production — Executive Producer: Jenette Kahn
Production — Executive Producer: Tim Moore
Production — Location Manager: Patrick Mignano
Production — Producer: Bill Gerber
Production — Producer: Clint Eastwood
Production — Producer: Robert Lorenz
Production — Production Manager: Tim Moore
Sound — ADR & Dubbing: Juno J. Ellis
Sound — ADR & Dubbing: Lisa J. Levine
Sound — Dolby Consultant: Andy Potvin
Sound — Foley: Robin Harlan
Sound — Foley: Sarah Monat
Sound — Music Editor: Chris McGeary
Sound — Music Editor: Daniel J. Johnson
Sound — Orchestrator: Lennie Niehaus
Sound — Original Music Composer: Kyle Eastwood
Sound — Original Music Composer: Michael Stevens
Sound — Sound Effects Editor: Jason King
Sound — Sound Effects Editor: Kevin Murray
Sound — Sound Effects Editor: William Cawley
Sound — Sound mixer: Walt Martin
Sound — Sound Re-Recording Mixer: Gregg Rudloff
Sound — Sound Re-Recording Mixer: John T. Reitz
Sound — Supervising Sound Editor: Alan Robert Murray
Sound — Supervising Sound Editor: Bub Asman
Visual Effects — Special Effects Supervisor: Steve Riley
Visual Effects — Visual Effects Producer: Darin McCormick-Millett
Visual Effects — Visual Effects Producer: Julian Levi
Visual Effects — Visual Effects Supervisor: Kelly Port
Visual Effects — Visual Effects Supervisor: Mark Freund
Writing — Screenplay: Nick Schenk
Writing — Story: Dave Johannson
Writing — Story: Nick Schenk