Information On The Film Hachi-ko
All about the movie Hachi-ko. Get information on the motion picture Hachi-ko including; genre, directors, producers, stars, supporting actors, ratings, studios and more at IconMovies.net.
Hachi-ko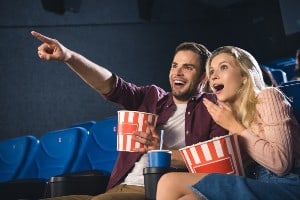 Hachi-ko Film Information
What's The Movie Hachi-ko About?
In 1924, Hidesaburō Ueno, a professor in the agriculture department at the University of Tokyo, took in Hachikō, a golden brown Akita, as a pet. During his owner's life, Hachikō walk with him in the morning and greeted him at the end of each day at the nearby Shibuya Station. The pair continued their daily routine until May 1925, when Professor Ueno did not return. The professor had suffered from a cerebral hemorrhage and died, never returning to the train station where Hachikō was waiting. Every day for the next nine years the dog waited at Shibuya station. Hachikō Monogatari is a melodramatic film that tells the true story of friendship, trust and affection of Japan's most faithful dog "Hachi", whose bronze statue, to this day, stands watch over Shibuya Station, Tokyo.
What's The Genre Of The Hachi-ko Movie?
Who Stars In The Hachi-ko Movie?
When Was The Motion Picture Hachi-ko Released?
What's The Runtime Of The Hachi-ko Movie?
How Popular Is The Hachi-ko Movie?
What Studio(s) Produced The Hachi-ko Film?
Who Was On The Cast Of The Motion Picture Hachi-ko?
Who Was On The Crew Of Hachi-ko The Movie?
Art — Art Direction: Kazuhiko Fujiwara
Art — Art Direction: Yoshinobu Nishioka
Camera — Director of Photography: Shinsaku Himeda
Crew — Sound Recordist: Kenichi Benitani
Directing — Director: Seijiro Koyama
Editing — Editor: Mitsuo Kondo
Production — Executive Producer: Kazuyoshi Okuyama
Production — Producer: Jun'ichi Shindo
Production — Producer: Toshio Nabeshima
Sound — Original Music Composer: Tetsuji Hayashi
Writing — Screenplay: Kaneto Shindo
Writing — Story: Kaneto Shindo