Information On The Film Hart's War
All about the movie Hart's War. Get information on the motion picture Hart's War including; genre, directors, producers, stars, supporting actors, ratings, studios and more at IconMovies.net.
Hart's War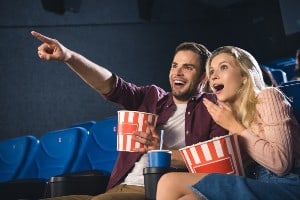 Hart's War Film Information
What's The Movie Hart's War About?
Fourth-generation Army Col. William McNamara is imprisoned in a brutal German POW camp. Still, as the senior-ranking American officer, he commands his fellow inmates, keeping a sense of honor alive in a place where honor is easy to destroy, all under the dangerous eye of the Luftwafe vetran Col. Wilhelm Visser. Never giving up the fight to win the war, McNamara is silently planning, waiting for his moment to strike back at the enemy. A murder in the camp gives him the chance to set a risky plan in motion. With a court martial to keep Visser and the Germans distracted, McNamara orchestrates a cunning scheme to escape and destroy a nearby munitions plant, enlisting the unwitting help of young Lt. Tommy Hart. Together with his men, McNamara uses a hero's resolve to carry out his mission, ultimately forced to weigh the value of his life against the good of his country.
Beyond Courage, Beyond Honor.
What's The Genre Of The Hart's War Movie?
Who Stars In The Hart's War Movie?
When Was The Motion Picture Hart's War Released?
Released: February 15, 2002
What's The Runtime Of The Hart's War Movie?
How Popular Is The Hart's War Movie?
Popularity Rating: 14.116
What Studio(s) Produced The Hart's War Film?
Who Was On The Cast Of The Motion Picture Hart's War?
Who Was On The Crew Of Hart's War The Movie?
Art — Art Direction: John Warnke
Art — Art Direction: Martin Kurel
Art — Production Design: Lilly Kilvert
Art — Set Decoration: Patrick Cassidy
Camera — Director of Photography: Alar Kivilo
Costume & Make-Up — Costume Design: Elisabetta Beraldo
Directing — Director: Gregory Hoblit
Editing — Editor: David Rosenbloom
Production — Casting: Deborah Aquila
Production — Casting: Jessica Horathova
Production — Executive Producer: Wolfgang Glattes
Production — Producer: Arnold Rifkin
Production — Producer: David Foster
Production — Producer: David Ladd
Production — Producer: Gregory Hoblit
Production — Producer: Patricia Graf
Production — Producer: Stephen J. Eads
Writing — Author: Billy Ray
Writing — Author: John Katzenbach
Writing — Author: Terry George