Information On The Film Heavyweights
All about the movie Heavyweights. Get information on the motion picture Heavyweights including; genre, directors, producers, stars, supporting actors, ratings, studios and more at IconMovies.net.
Heavyweights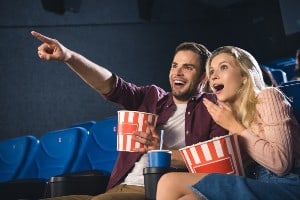 Heavyweights Film Information
What's The Movie Heavyweights About?
Camp Hope is a summer retreat for overweight boys run by a kindly couple who make the campers feel comfortable with their extra pounds. But when tyrannical fitness guru Tony buys the camp, he puts the kids on a cruel regimen that goes too far. Sick of the endless weeks of "all work and no play," the kids stage a coup and reclaim their summer of fun.
They don't run the fastest. They don't jump the highest. But they sure are getting the last laugh. Heavyweights. They never met a hot dog they didn't like ... until now.
What's The Genre Of The Heavyweights Movie?
Genres: Comedy, Drama, Family
When Was The Motion Picture Heavyweights Released?
Released: February 17, 1995
What's The Runtime Of The Heavyweights Movie?
How Popular Is The Heavyweights Movie?
What Studio(s) Produced The Heavyweights Film?
Who Was On The Crew Of Heavyweights The Movie?
Directing — Director: Steven Brill
Writing — Author: Judd Apatow
Writing — Author: Steven Brill