Information On The Film Hercules
All about the movie Hercules. Get information on the motion picture Hercules including; genre, directors, producers, stars, supporting actors, ratings, studios and more at IconMovies.net.
Hercules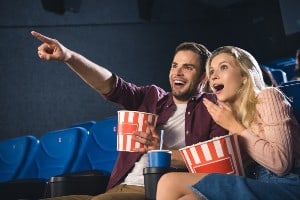 Hercules Film Information
What's The Movie Hercules About?
Fourteen hundred years ago, a tormented soul walked the earth that was neither man nor god. Hercules was the powerful son of the god king Zeus, for this he received nothing but suffering his entire life. After twelve arduous labors and the loss of his family, this dark, world-weary soul turned his back on the gods finding his only solace in bloody battle. Over the years he warmed to the company of six similar souls, their only bond being their love of fighting and presence of death. These men and woman never question where they go to fight or why or whom, just how much they will be paid. Now the King of Thrace has hired these mercenaries to train his men to become the greatest army of all time. It is time for this bunch of lost souls to finally have their eyes opened to how far they have fallen when they must train an army to become as ruthless and blood thirsty as their reputation has become.
Before he was a legend, he was a man.
What's The Genre Of The Hercules Movie?
Genres: Action, Adventure
Who Stars In The Hercules Movie?
When Was The Motion Picture Hercules Released?
What's The Runtime Of The Hercules Movie?
How Popular Is The Hercules Movie?
Popularity Rating: 19.607
What Studio(s) Produced The Hercules Film?
Who Was On The Cast Of The Motion Picture Hercules?
Who Was On The Crew Of Hercules The Movie?
Art — Art Department Coordinator: Eva Zold
Art — Art Direction: Bence Erdelyi
Art — Art Direction: Robert Cowper
Art — Art Direction: Tom Still
Art — Assistant Art Director: Annamaria Orosz
Art — Greensman: Jon Marson
Art — Production Design: Jean-Vincent Puzos
Art — Sculptor: Tamas Ordodi
Art — Sculptor: Zoltan Kiss
Art — Set Decoration: Tina Jones
Art — Supervising Art Director: Jason Knox-Johnston
Camera — Camera Operator: Adam Fillenz
Camera — Camera Operator: Alessandro Brambilla
Camera — Camera Operator: Lorenzo Senatore
Camera — Director of Photography: Dante Spinotti
Camera — Steadicam Operator: Alessandro Brambilla
Camera — Steadicam Operator: Lorenzo Senatore
Camera — Still Photographer: Kerry Brown
Costume & Make-Up — Assistant Costume Designer: Richard Davies
Costume & Make-Up — Costume Design: Jany Temime
Costume & Make-Up — Costume Supervisor: Zsoka Hoka
Crew — Compositors: Erica Jean Yeager
Crew — Dialect Coach: Clifford De Spenser
Crew — Property Master: Graeme Purdy
Crew — Scenic Artist: Rohan Harris
Crew — Special Effects Coordinator: Maria Pudlowska
Crew — Stunt Coordinator: Ami Verge
Crew — Stunt Coordinator: Domonkos Pardanyi
Crew — Stunt Coordinator: Ildiko Szucs
Crew — Stunts: Geza Kovacs
Crew — Transportation Coordinator: Claudia Kossik
Crew — Transportation Coordinator: David Rosenbaum
Directing — Director: Brett Ratner
Directing — Script Supervisor: Susie Jones
Editing — Dialogue Editor: Sacha Walker
Editing — Editor: Julia Wong
Editing — Editor: Mark Helfrich
Lighting — Gaffer: Zsolt Buti
Production — Casting: Amanda Mackey
Production — Casting: Cathy Sandrich
Production — Casting: Lucinda Syson
Production — Casting: Zsolt Csutak
Production — Executive Producer: Jesse Berger
Production — Executive Producer: Peter Berg
Production — Executive Producer: Ross Fanger
Production — Executive Producer: Sarah Aubrey
Production — Location Manager: Balint Kovacs
Production — Location Manager: Laszlo Rorariusz
Production — Producer: Barry Levine
Production — Producer: Beau Flynn
Production — Producer: Brett Ratner
Sound — Boom Operator: Gyorgy Mihalyi
Sound — Dolby Consultant: James Shannon
Sound — Foley: Jason Swanscott
Sound — Foley: Peter Burgis
Sound — Music: Fernando Velazquez
Sound — Music Editor: Tommy Lockett
Sound — Original Music Composer: Johannes Vogel
Sound — Sound Designer: Clayton Weber
Sound — Sound Designer: Tim Chau
Sound — Sound Re-Recording Mixer: Chris Burdon
Sound — Sound Re-Recording Mixer: Doug Cooper
Sound — Supervising Sound Editor: Martin Cantwell
Sound — Supervising Sound Editor: Tim Chau
Visual Effects — Visual Effects: James Baker
Visual Effects — Visual Effects Producer: Jessica Newhouse-Smith
Visual Effects — Visual Effects Producer: Kate Phillips
Visual Effects — Visual Effects Producer: Lisa Goldberg
Visual Effects — Visual Effects Producer: Monica Hada
Visual Effects — Visual Effects Producer: Pinto Sasikumar
Visual Effects — Visual Effects Producer: Priyanka Balasubramania
Visual Effects — Visual Effects Supervisor: John Bruno
Visual Effects — Visual Effects Supervisor: Katherine Rodtsbrooks
Visual Effects — Visual Effects Supervisor: Simon Stanley-Clamp
Visual Effects — Visual Effects Supervisor: Steve Street
Writing — Screenplay: Evan Spiliotopoulos
Writing — Screenplay: Ryan Condal