Information On The Film Horns
All about the movie Horns. Get information on the motion picture Horns including; genre, directors, producers, stars, supporting actors, ratings, studios and more at IconMovies.net.
Horns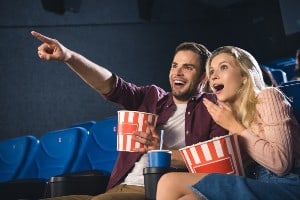 Horns Film Information
What's The Movie Horns About?
In the aftermath of his girlfriend's mysterious death, a young man awakens to strange horns sprouting from his temples.
He Will Bring Out The Devil In You
What's The Genre Of The Horns Movie?
Genres: Drama, Fantasy, Horror, Thriller
Who Stars In The Horns Movie?
When Was The Motion Picture Horns Released?
Released: September 6, 2013
What's The Runtime Of The Horns Movie?
How Popular Is The Horns Movie?
What Studio(s) Produced The Horns Film?
Who Was On The Cast Of The Motion Picture Horns?
Who Was On The Crew Of Horns The Movie?
Art — Art Department Coordinator: Carie Wallis
Art — Art Direction: Jeremy Stanbridge
Art — Assistant Art Director: Tyler Bishop Harron
Art — Construction Coordinator: John Beatty
Art — Production Design: Allan Cameron
Art — Set Decoration: Shane Vieau
Camera — Camera Operator: Gary Viola
Camera — Director of Photography: Frederick Elmes
Camera — Helicopter Camera: Hans Bjerno
Camera — Steadicam Operator: Peter Wilke
Camera — Still Photographer: Doane Gregory
Camera — Underwater Camera: Peter Zuccarini
Costume & Make-Up — Costume Design: Carol Beadle
Costume & Make-Up — Makeup Artist: Fay von Schroeder
Costume & Make-Up — Makeup Department Head: Rita Ciccozzi
Crew — Makeup Effects: Maiko 'Mo' Gomyo
Crew — Property Master: David Dowling
Crew — Special Effects Coordinator: Jak Osmond
Crew — Unit Publicist: Lee Anne Muldoon
Directing — Director: Alexandre Aja
Directing — Script Supervisor: Jessica Clothier
Editing — Dialogue Editor: Emilie Boucek
Editing — Digital Intermediate: Frank Biasi
Editing — Digital Intermediate: Patrick Duchesne
Editing — Editor: Baxter
Editing — First Assistant Editor: Andrew Walton
Editing — First Assistant Editor: Luis Freitas
Editing — First Assistant Editor: Robert Doyle
Editing — First Assistant Editor: Thom Kyle
Lighting — Gaffer: Prem Marimuthu
Lighting — Lighting Artist: Howard R. Campbell
Lighting — Rigging Gaffer: Sean Oxenbury
Production — Casting: Deborah Aquila
Production — Casting: Jennifer L. Smith
Production — Casting: Tricia Wood
Production — Location Manager: Thierry Tanguy
Production — Producer: Alexandre Aja
Production — Producer: Cathy Schulman
Production — Producer: Joey McFarland
Production — Producer: Riza Aziz
Sound — Dolby Consultant: Paul Capuano
Sound — Foley: Andy Malcolm
Sound — Foley: Goro Koyama
Sound — Foley: Sandra Fox
Sound — Music Editor: Delphine Measroch
Sound — Sound Effects Editor: Mark Gingras
Sound — Sound Effects Editor: Rob Bertola
Sound — Sound Re-Recording Mixer: Mike Woroniuk
Sound — Sound Re-Recording Mixer: Orest Sushko
Sound — Supervising Sound Editor: Michael O'Farrell
Visual Effects — Animation: Chuck Duke
Visual Effects — Animation Supervisor: Marco Foglia
Visual Effects — Animation Supervisor: William Groebe
Visual Effects — Visual Effects Producer: Adam O'Brien-Locke
Visual Effects — Visual Effects Supervisor: Chris Morley
Visual Effects — Visual Effects Supervisor: Derek Wentworth
Writing — Screenplay: Keith Bunin
Writing — Writer: Joe Hill