Information On The Film I Live My Life
All about the movie I Live My Life. Get information on the motion picture I Live My Life including; genre, directors, producers, stars, supporting actors, ratings, studios and more at IconMovies.net.
I Live My Life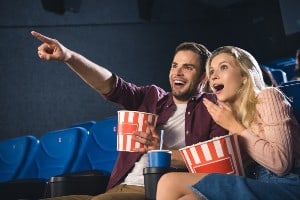 I Live My Life Film Information
What's The Movie I Live My Life About?
A flighty society girl tries to make a go of her marriage to an archaeologist.
The dancing lady has a new sweetheart ...!
What's The Genre Of The I Live My Life Movie?
Who Stars In The I Live My Life Movie?
When Was The Motion Picture I Live My Life Released?
Released: October 4, 1935
What's The Runtime Of The I Live My Life Movie?
How Popular Is The I Live My Life Movie?
What Studio(s) Produced The I Live My Life Film?
Who Was On The Cast Of The Motion Picture I Live My Life?
Kay Bentley Joan Crawford
Terence 'Terry' O'Neill Brian Aherne
G.P. Bentley Frank Morgan
Betty Collins Aline MacMahon
Grove, Bentley's Butler Eric Blore
Gene Piper Fred Keating
Mrs. O.H.B. Gage, Kay's Grandmother Jessie Ralph
Gallup, Mrs. Gage's Butler Arthur Treacher
Doctor Frank Conroy
Professor Etienne Girardot
Brumbaugh, Mrs. Gage's Housekeeper Esther Dale
Uncle Carl Hale Hamilton
Miss Ann Morrison Hilda Vaughn
Outer Office Secretary Frank Shields
Max Sterling Holloway
Clerk Vince Barnett
Alvin's Mother Hedda Hopper
Yaffitz, Bridge Player Lionel Stander
Lecture Hall Guard Tom Dugan
Sheila Agnes Anderson
Lois, Girl at the Party Marion Clayton Anderson
Ruth, at Christmas Party Jane Barnes
Miss Wilcox Finis Barton
Yacht Captain Granville Bates
Bishop George Baxter
Stewart Charles Bennett
Museum Curator Harry C. Bradley
Pete Edward Brophy
Guest at the Ball Gino Corrado
Alvin, Child at Christmas Party Ronnie Cosby
Greek Following Kay Nick De Ruiz
Clerk with Glasses Harry Depp
Aunt Mathilde Jan Duggan
Professor Douglas Sarah Edwards
Greek Following Kay (uncredited) John George
Louisa, Child at Christmas Party Betty Jean Hainey
Master of Ceremonies Richard Hemingway
Teacher at Terry's Lecture Howard C. Hickman
Picture Hanger Harold Huber
Teacher at Terry's Lecture Gladden James
Waiter Leonid Kinskey
Relative at Mrs. Gage's Henry Kolker
Nightclub Guest Carl M. Leviness
Bridge Game Onlooker Wilbur Mack
Reporter Wally Maher
Museum Guard Tom Mahoney
Stenographer Beth Marion
Clerk Clark Marshall
Elevator Operator Garry Owen
Girl in Church Wanda Perry
Child at Christmas Party Buster Phelps
Child at Christmas Party Shirley Jean Rickert
Church, Man at Party Jason Robards Sr.
Greek Listening to Radio Adrian Rosley
Vi - Drunken Party Guest Shirley Ross
Greek Following Kay Harry Semels
Clerk Carl Stockdale
Minister Charles Trowbridge
Photographer Harry Tyler
Ruth's Mother Nella Walker
Mr. Waterbury, Jr. Freeman Wood
Mrs. Waterbury Barbara Worth
Greek Merchant Armand 'Curly' Wright
Who Was On The Crew Of I Live My Life The Movie?
Camera — Director of Photography: George J. Folsey
Directing — Director: W.S. Van Dyke
Editing — Editor: Tom Held
Production — Producer: Bernard H. Hyman
Sound — Music: Dimitri Tiomkin
Writing — Original Story: A. Carter Goodloe
Writing — Original Story: Ethel B. Borden
Writing — Original Story: Gottfried Reinhardt
Writing — Screenplay: Joseph L. Mankiewicz